Skinny Asian Teen Has a LOT of Experience
Cheerful and enthusiastic Yume Mizuhara is a skinny Asian teen who will our guest on the Japan Lust couch today. An endearing beige one-piece covers her tiny body as her long black hair rests on her frail shoulders.
Her super "genki" attitude and that captivating wide smile she's always wearing leave little to be desired when being around this lively beautiful girl.
She's a busy student, always looking after her grades and aiming to garner the respect of her classmates.
We ask her about age, and how old a man has to be before she simply can't accept having sex with him.
"I'm willing to fuck any old man even if he's 50!" was her confident answer. It's arousing how horny this young babe is.
She follows her answer up by adorably saying "it's our little secret though!". And how can we say no to someone so enchanting.
Despite her secret little slut persona, she didn't have sex for the first time until she was seventeen years old. The lucky guy who got to deflower this cute maiden was a classmate she had been seriously dating for half a year.
It wasn't as painful as she thought it would be. But she didn't enjoy it at all either. Not unexpected from a young inexperienced guy to fuck up and ruin his girl's night.
Other than that loser, she's been with around 12 other men. Not too unusual nowadays with beautiful little ladies like her.
Speaking a bit about her sexual experiences, it turns out this naughty teen enjoys getting her arms tied with a necktie when she's getting pounded.
Yet her most impressive experience by far, is that she's had lesbian sex with a girl before. Which is an extremely rare instance in Japan.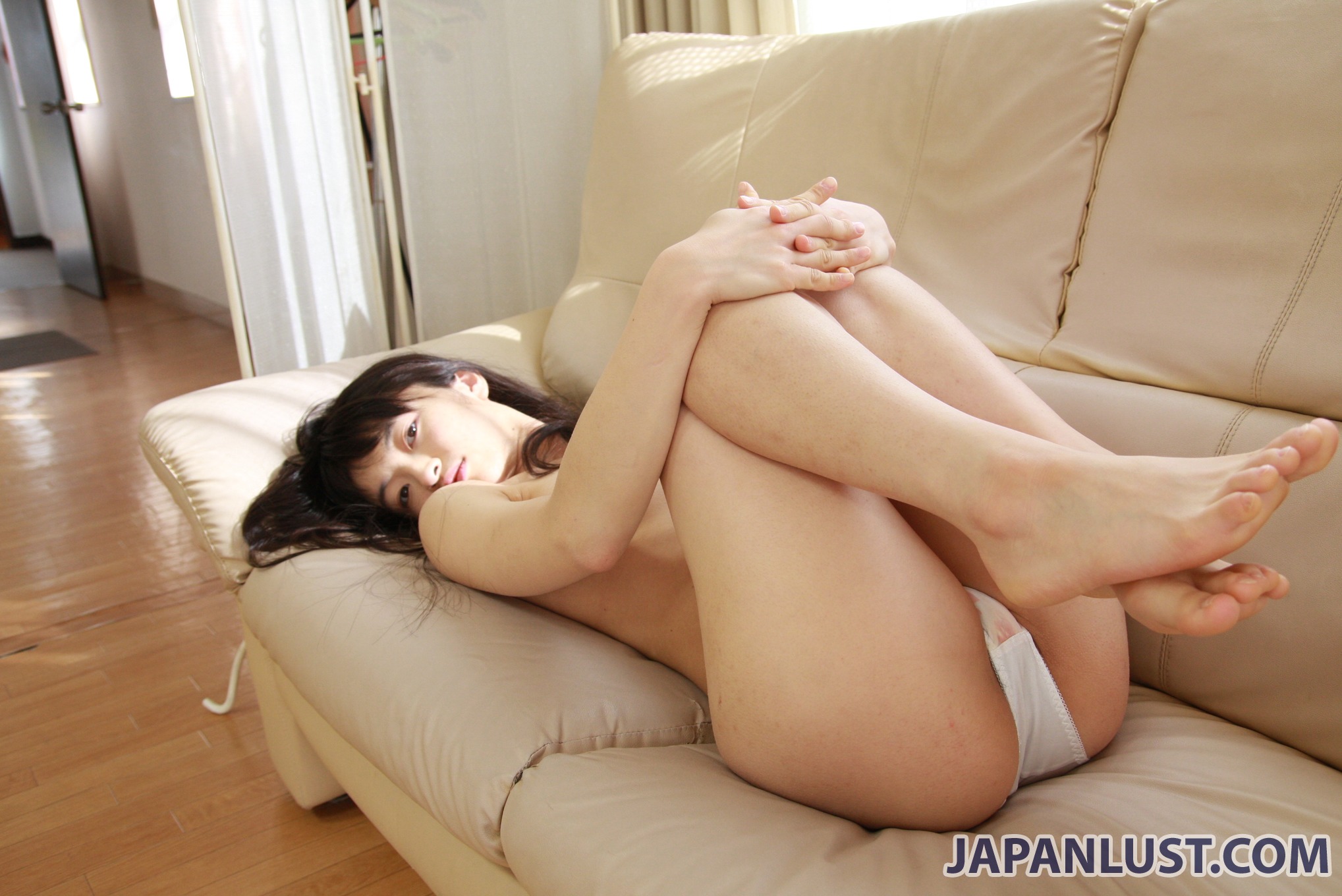 She goes both ways
Her lesbian sexual encounter is by far her most memorable, and also her favorite. Kissing and touching another woman's soft smooth skin felt way better than anything she'd experience getting plowed by a man.
When it comes to sensual spots on her body, her ear is definitely her weak point. As for positions, she likes being a sexy cowgirl and riding the cock on top. She says she likes it when both she and her partner are able to see each other's faces as they fuck.
Another thing she enjoys is watching men jerk their hard cocks to her. The sight of a man getting turned on and pleasuring himself to her simply arouses her out of her mind.
If you think that's where her experience ends there, then you couldn't be more wrong. Because this lewd girl has also had anal sex multiple times, along with a dozen other kinky acts.
She's no stranger to the sound of a denma. Her previous boyfriend used it to turn her on countless times.
Realizing he's got tough competition, her man wants to bring his A-game. He goes straight for the clit with no hesitation, and before long her bush is already soaked with cum dripping from her pussy.
Her breath is seeping lust, as her skinny Asian teen body twists in approval.
The drowned pussy and wet bush are evidence of how easy it is to make her cum.
Time to bring out a new toy as she heads to the bed and gets on all fours, pushing her ass up to ask for more fun
He's pretty confident that she'll like the new toy he got her, a rotating dildo with an attached clit stimulator.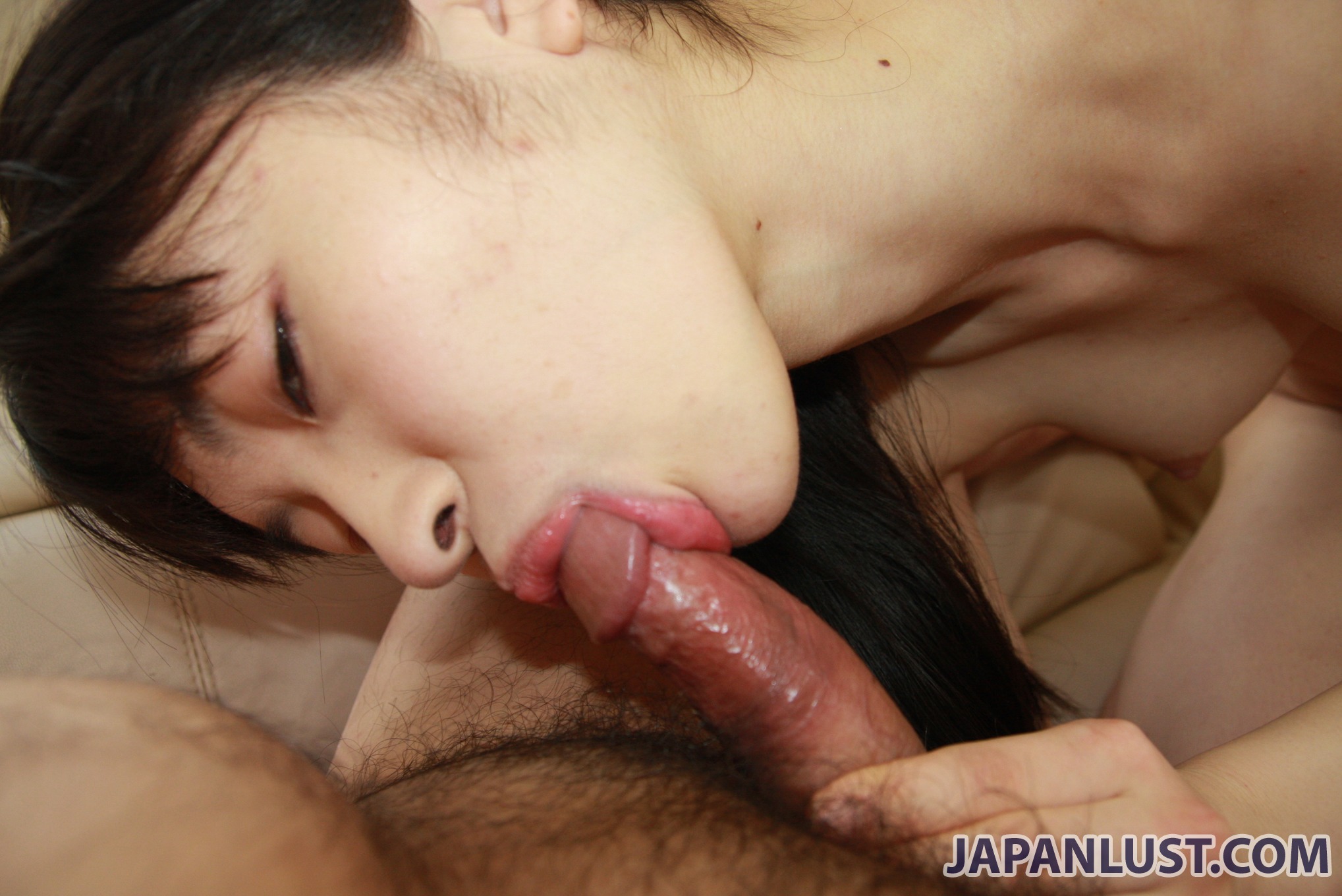 She won't be bested
Expert Yume gets him off his high horse, telling him she's already used it before multiple times.
Still determined to get her respect, he shoves the rotating head in. Her hairy pussy is so tight for a teen. It's clear to him how amazing it's going to be once it's his own dick in there.
Taking it all the way in like a champ, he moves the toy in and out completely destroying her pussy and sending her to sexual paradise.
She's so high on hormones; her lustful exhalations are arousing as all hell.
As soon as he pulls the machine out, her cum starts to drip from the tip. Generously flowing out of her drilled pussy to soak her bush.
The erotic skinny Asian teen gets on her knees and drops her man's boxers down. His already-hard cock is waiting to be taken care of.
She grabs it with her hand and massages the shaft for a quick tease before nibbling on the large head with her luscious lips.
Driving the hard cock deep in her mouth with her hand handling the base; she switches between blowing and licking for an insurmountable amount of pleasure.
Her hand is playing with her pussy while she works the cock, and he irresistibly grabs her head and pushes his rod deep down her throat for an extremely sensual shot.
Having spent so much time on foreplay, he invites her to bend over and present her wet pussy to be properly stretched by a real cock.
She gladly follows the instructions, why wouldn't she when no one's been waiting for this more than her.
It's hard to tell whether he's teasing her pussy lips with his cock head, or struggling to shove it in her super tight hole.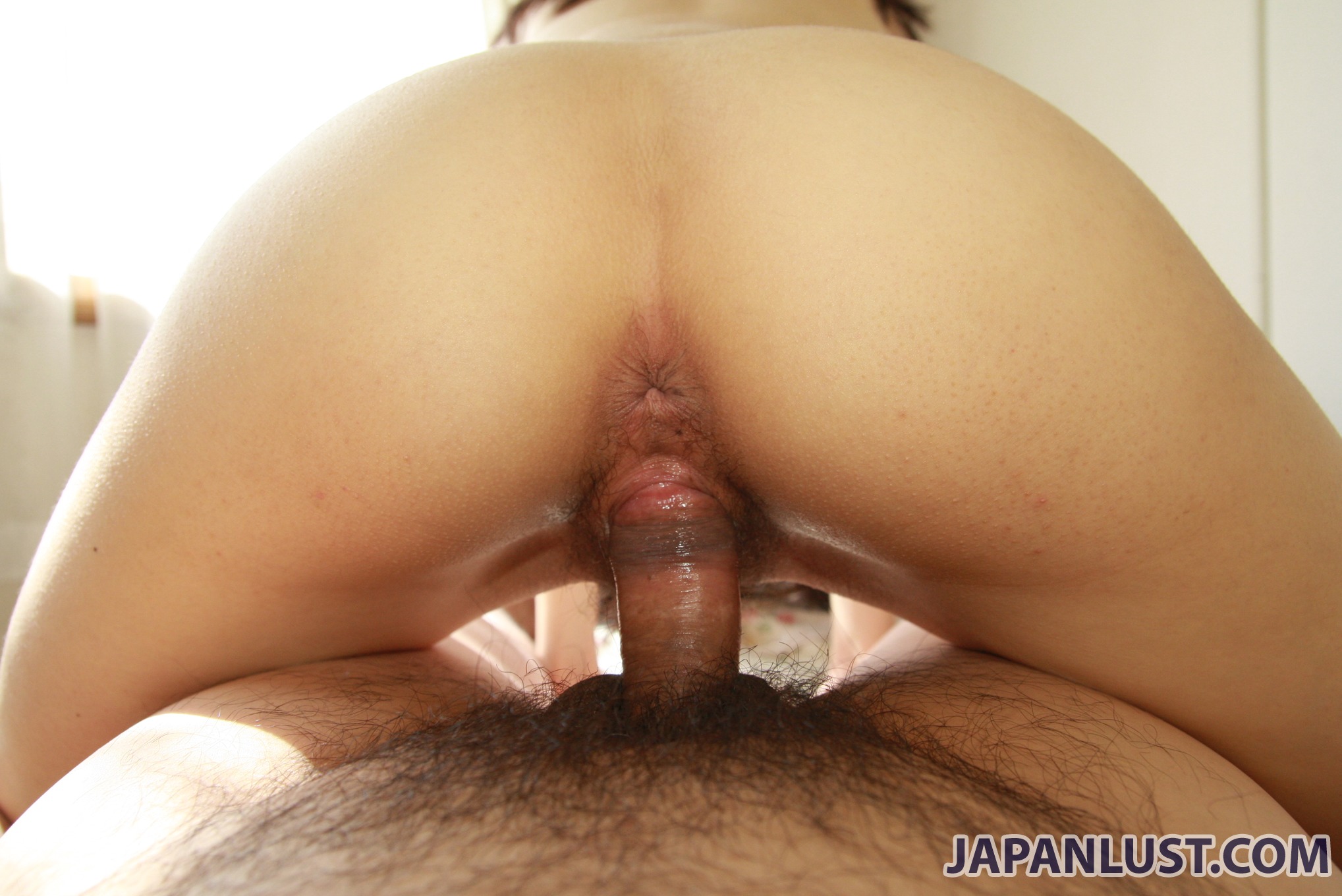 Skinny Asian teen VS. Hard throbbing cock
Not taking too long to find his way in, he doesn't take time for introductions, ramming the skinny Asian teen's hairy pussy hard and fast.
He's balls deep inside of her, going all the way in with each thrust. Her sexy little ass cheeks jiggle as his hips pummel them and her cute little tits follow suit.
Back on the couch for more of her special services, he sits and allows her to go wild on his cock with her pretty little mouth.
Getting on top of him and spreading her stunning legs, he leads his dick inside of her and she immediately starts to bounce.
Spreading her yummy ass cheeks with his hands as his cock goes all the way up her pussy; her tits bounce to the beat of her fucking.
As soon as the skinny Asian teen gets off, her mouth is back to swallowing the cock, tasting her own pussy.
She's up on the bed once more, lying on her back and spreading her exquisite legs.
The guy dives straight in, his rod stretching her wet hole. Her gorgeous petite body violently shakes every time he pounds her seductive thighs.
Her moans grow louder as he repositions her legs to go deeper. Then flipping her on her side and holding her skinny leg up for an even better experience.
This teen has already gotten him close to his limit, and he wants to savor the moment as much as possible before he's there.
Having tried so hard to last longer, he eventually succumbs to the deranging gratification that fucking this sensational skinny Asian teen has brought him to. His hot cum fills her stretched pussy, and takes some time before it comes gushing out, bathing her nice bush with hot juice.