Japanese Mature Woman Has Incredible Sex Drive
This Japanese mature woman got lonely, with her husband and two kids out for the week. She asked Japan Lust to help her have some fun. No stranger to intercourse, she's been with 20 different men before settling down with her husband. Hell her first time was in the back of a moving train.
That's not where her experience ends though. Before getting married, she regularly participated in orgies. She's had sex in public places multiple times, and tried anal sex for a while too. Naturally, she masturbates whenever she gets bored as well.
Just thinking about how good it would feel, to fuck a Japanese mature woman with this much experience, is enough to get any man rock hard within seconds.
But first -and since she mentioned how often she masturbates- this guy asks her to use some toys while he watches. Aside from the regular vibrator her pussy is used to, he brought an American-made special vibrating toy that has an attached clit stimulator. Its design shocks her. "Is this what they use in America?!" she asks in astonishment.
Slowly lifting her lovely beige dress without taking it off, she reveals her luscious thighs and cute flower-patterned black panties.
The erotic Japanese mature woman starts by using the regular white vibrator, switching between settings to find the right rhythm to satisfy her tight hairy pussy.
At first she teases her pussy from over her panties, but that quickly proves to be insufficient to appease her lust. Junko grabs her panties to the side, revealing her arousing mature pussy.
That too doesn't last for long, as she soon removes her panties all together. Spreading her legs, the sight of her alluring pussy is food for the eyes.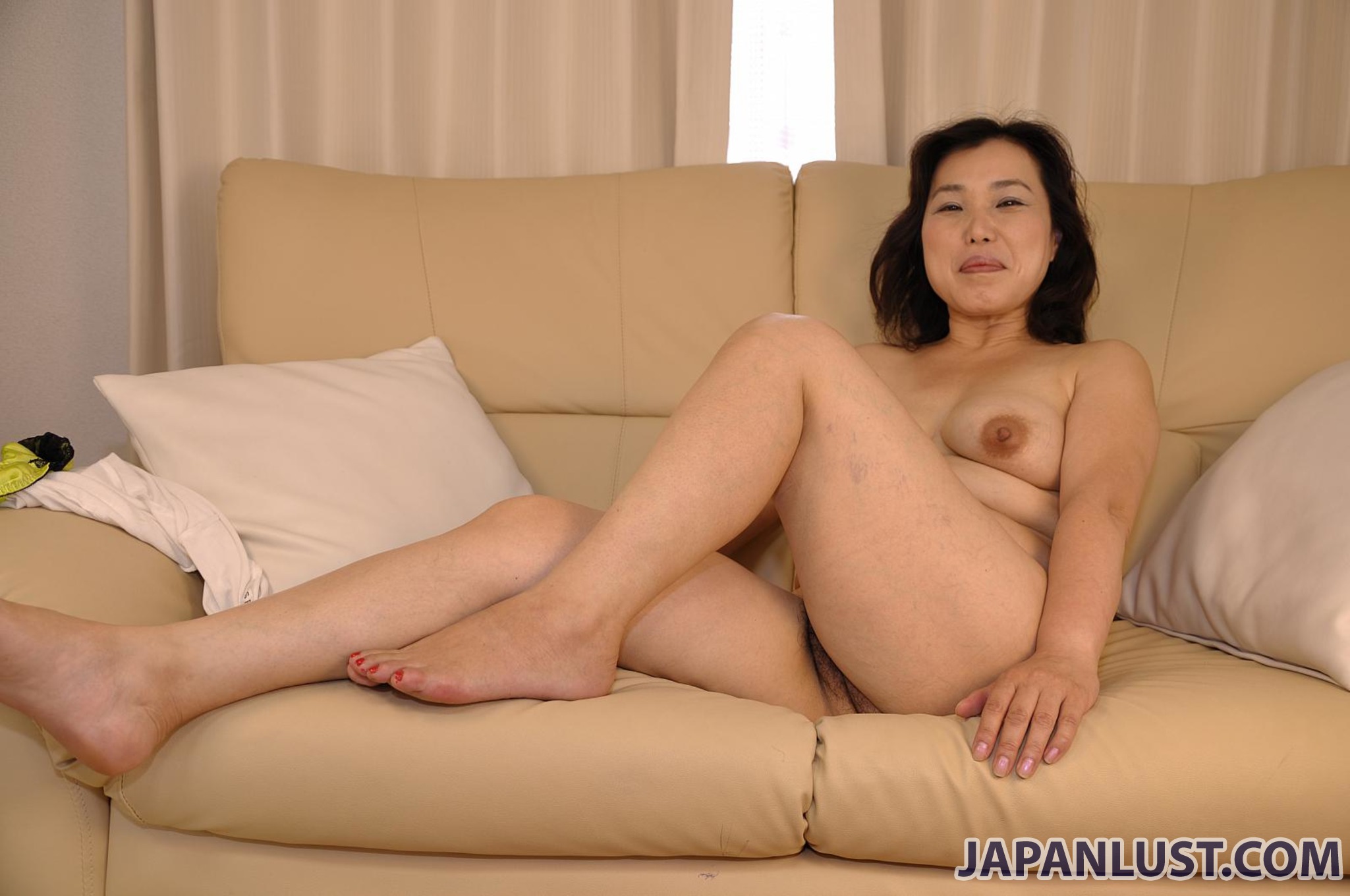 Burning desires of a Japanese mature woman
It doesn't take long before the cougar's desire to try her new toy overtakes her. Impressed with the twirling toy's arousing motion, she's only able to tease herself for a minute before driving it inside her.
The feeling gets better and better, and her experienced pussy keeps asking for more, as the hot Japanese mature woman goes deeper and deeper.
As the machine pleasures her pussy, she instinctively reaches for her tits with her other hand. After lifting her white blouse and dragging her cute bra down, she begins to grope her beautiful mature boobs and twist her fully erect nipples.
Shortly, her body starts to uncontrollably twist in pleasure, as she goes high on hormones.
Having probably lost count of how many times she came in just a few minutes, she'll definitely be using this toy a lot more in the future.
Love juices covering it all over. The way her tight hairy pussy looks after she's done with the toy, is the look of pure satisfaction.
But not to be selfish, her man could use some love too, he's been rock hard ever since he walked into her apartment.
The gorgeous Japanese mature woman sits up, brings herself closer, and grabs the hard shaft with both hands. Teasing the head with her sexy twirling tongue for a bit, her seductive lips finally meet the pleasure-anticipating rod.
She bobbles her head back and forth as the cock goes deep in her mouth, seductively looking up with her beautiful brown eyes every once and a while.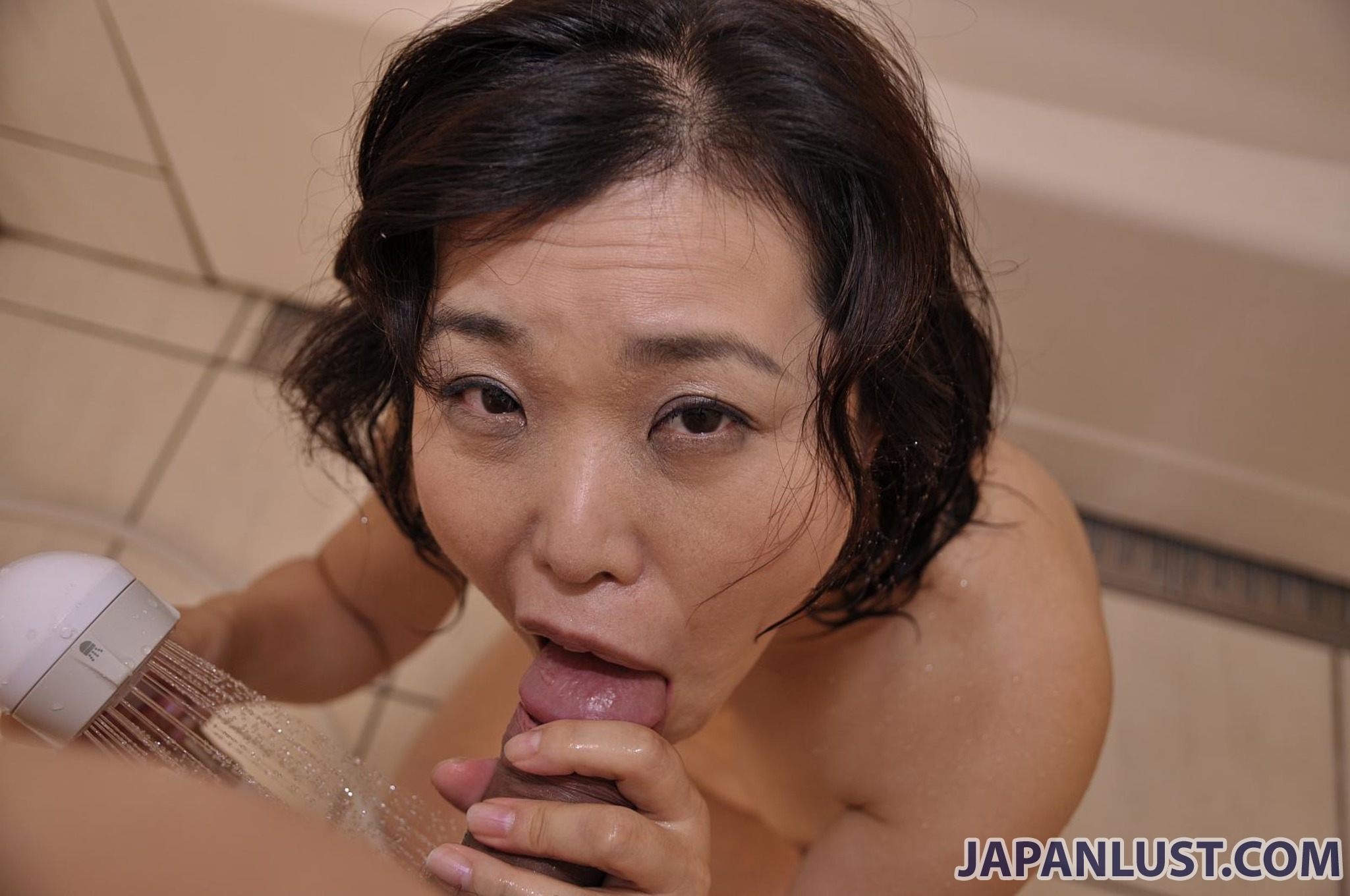 Leading it inside
Taking her mouth off the cock, after having turned it a happy red, the horny cougar gets up to remove her half-worn blouse and bra. Displaying her stunning seductive mature body with those amazing perky tits, she then turns around to parade her fleshy tight ass.
Spreading her cheeks as she backs up, she leads the cock inside her pussy. The mature Japanese woman's perfect ass cheeks pound away at the man's groin.
Taking the lead, the horny guy bends her over on the couch and drills her pussy fast and hard. Her seductive moans loud and audible, they only act as incentive for him to pound her even harder.
He has to take a short break; this feeling is just too good. But she's not done yet, not even close. She heads to the bed and lies down, her seductive pose asks him to keep pleasing her.
His mouth heads straight to her nipples, sucking, nibbling and licking away at the sensitive erect structures. The Japanese mature woman's pussy wants more attention though, so the guy's fingers don't have too much time to twist and play with her nipples.
Moving them down, he starts to finger her tight hairy pussy, before taking the task with his mouth. But why not use both? His finger and tongue ravage the cougar's clit and hole, as her exhilarated sounds of pleasure arouse him even further.
It's time she repaid his excellent services. The lucky guy lies down, and Junko uses her amazing blowing technique and heavenly deepthroat to send him into a paradise of satisfaction.
Back on her back, this time for a little more than just fingering, the stunning sexual beast spreads her legs. Formally invited to dig deep, he teases her sensitive pussy before diving in.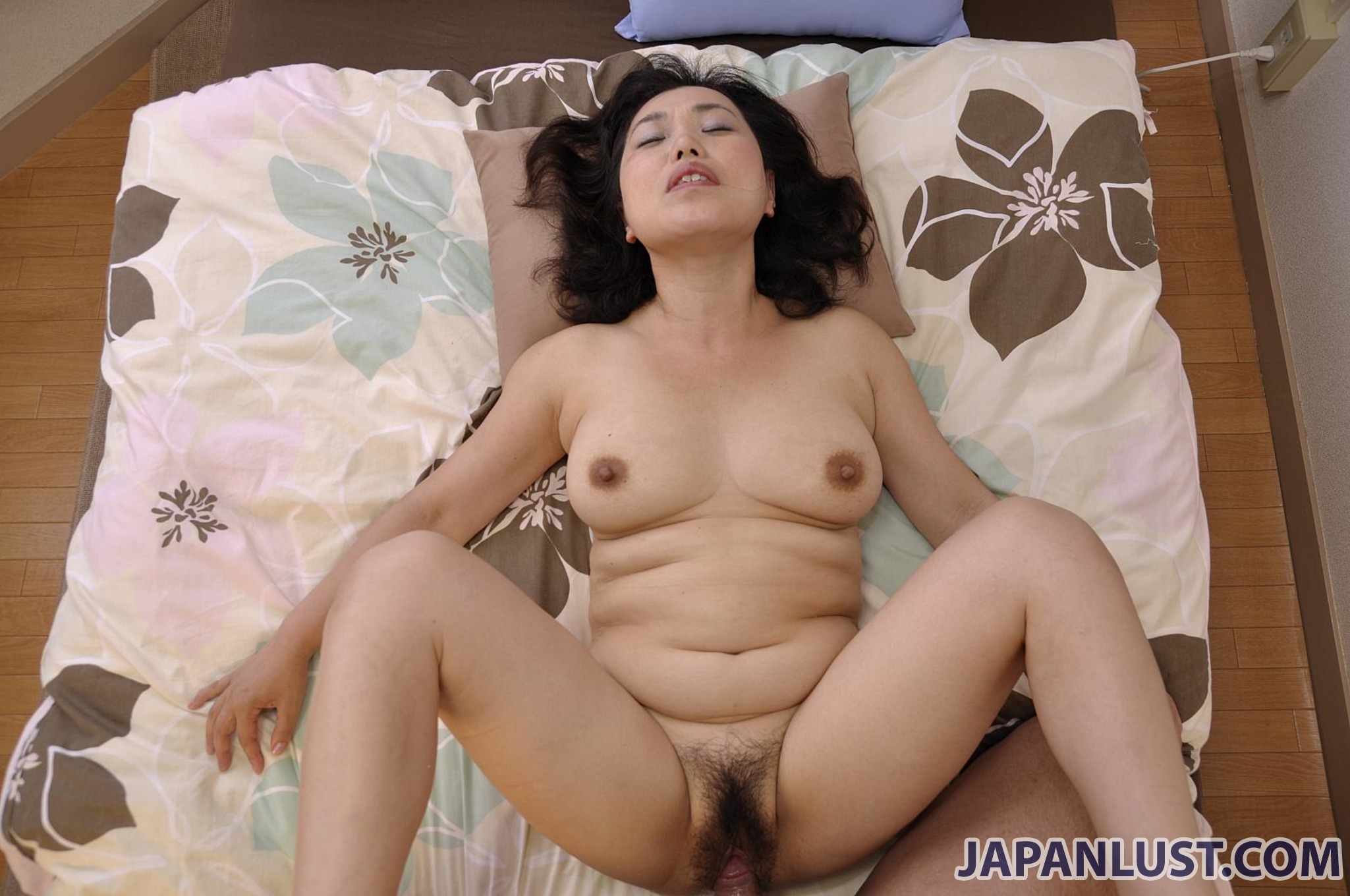 Deeper and harder
Her man goes deeper and harder with every thrust, and her gorgeous tits jiggle in harmony. All the while she exhales sexual fulfillment.
Now on his back, he invites her to take the top position, and she gladly accepts. Once she's shoved the cock deep in her pussy using her hand. She immediately starts to bounce up and down to pleasure herself. She's no longer simply moaning, but screaming in gratification.
With every thrust of her hips, every bounce of her tits, and every sensual sound she makes. The guy comes close to his limit. No longer capable of holding back, he lets his cum flow deep inside of her as she's jumping on his cock.
Her tight little asshole clenches as the Japanese mature woman pushes the warm secretions out of her stretched pussy. But who said that her man cumming once means she's done?
On her back one last time, the pounding is harder than ever, the sounds louder, the tits jiggling faster. Now on all fours, it gets even more intense.
This is a night she's craved for years, maybe all her life, and what better way to end it than another hot creampie deep inside her mature pussy?
Her heavenly ass cheeks bounce as they're slapped by his hips, crying tears of sexual joy, his dumps his seed inside of her once more.
With enough cum to last her lustful pussy for a while after a creampie. Her satisfied face shines with a smile she's been hiding for a long time.