Beautiful Wife Can't Get Enough Cock
Japanese beautiful wife Eri Fujii is looking for some adult fun. Japan Lust meets her elegantly strolling in a parking lot.
She's actually a newlywed, having only been married for four months but already looking for some cock on the side, what a naughty cumslut.
And her husband can't really be blamed for how horny she is, he's been quite literally busting his dick trying to satisfy her incredible sex drive, fucking her every single day since they've gotten married, sometimes more than once a day as well, but there's only so much cum one guy can produce no matter how hard you milk his cock.
It's her first time cheating, and it doesn't look like she's feeling much regret, quite the opposite in fact. She's so wet thinking about getting pounded on camera that she can't even wait till we get to the apartment, she picks up a sex toy and start playing with herself right there in the car.
The dude who's about to tear her pussy is starting to question himself, can he really satisfy such a lustful cock-hungry slut? It won't be long before he finds out.
Starting off in the shower; toys, fingers and mouth will take turns stimulating her sensitive clit and working that demanding pussy before he whips out his rock hard cock for her to pleasure.
That shower will be made a bit redundant very soon, once he finishes off by giving her what she really wants, all of his warm thick seed inside her cum-craving hairy pussy.
The horny mature woman is feeling excited. She starts to unbutton her shirt; her cute rosy pink bra is hiding a sweet pair of petite boobs.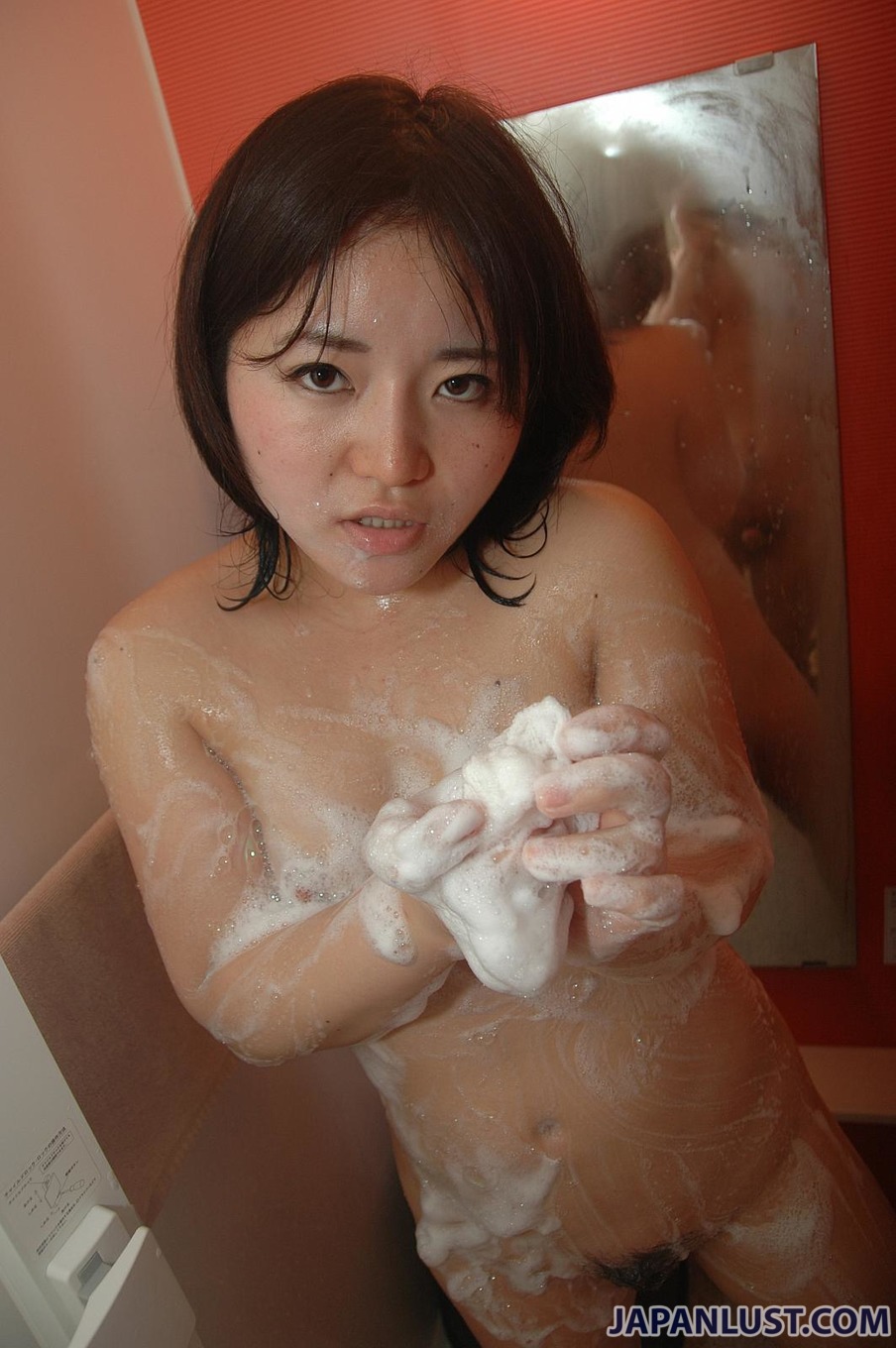 Her first time
Talking about her first time having sex as she's removing her clothes, apparently it took her till 19 to get deflowered. She remembers it as being "Just painful, didn't feel good at all".
Eri continues to share her experience while dropping her seductive miniskirt, revealing her adorable panties matching her bra's style.
Getting her pussy penetrated only started to feel good a couple of years ago, around the time she got married. How scummy of her husband to deny her this newfound pleasure.
In need of no invitation to continue stripping, the beautiful wife unhooks her bra.
Her beautiful small tits look like no one has been keeping them company, such a shame.
Dropping her panties down, her messy thick bush covers her mature pussy.
She sits on the couch and spreads her slender legs, exposing her delicious pussy. "It hasn't been used at all lately" she says desperately.
Her pussy lips look so delicious, and she's already quite wet.
The guy spreads the lips to reveal the lustful hole; merely touching it gets his fingers drowned in sticky love juices.
He stimulates her clit with his fingers before diving in with his mouth. Devouring her lips as if it's his last meal.
She's no stranger to the sound of a pink rotor. Her previous boyfriend used it to turn her on countless times.
Realizing he's got tough competition, her man wants to bring his A-game. He goes straight for the clit with no hesitation, and before long her thick bush is already soaked with cum dripping from her pussy.
Her breath is seeping lust, as her beautiful wife body twists in approval.
The drowned pussy and wet bush are evidence of how easy it is to make her cum.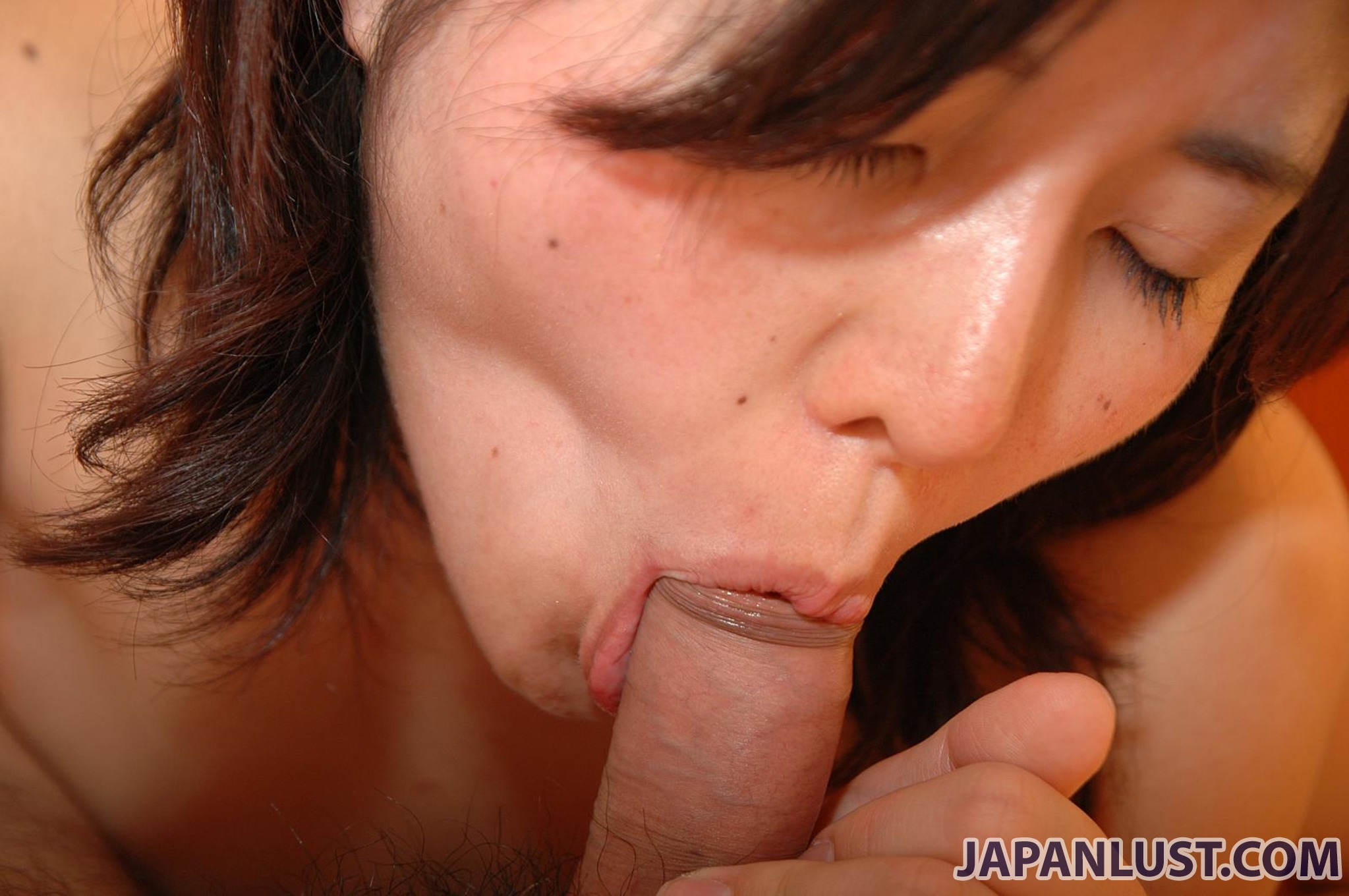 Bring out the toys
Time to bring out a new toy as she heads to the bed and gets on all fours, pushing her ass up to ask for more fun.
He's pretty confident that she'll like the new toy he got her, a rotating dildo with an attached clit stimulator.
Expert Eri gets him off his high horse, telling him she's already used it before multiple times.
Still determined to get her respect, he shoves the rotating head in. Her hairy pussy is so tight for a milf. It's clear to him how amazing it's going to be once it's his own dick in there.
Taking it all the way in like a champ, he moves the toy in and out completely destroying her pussy and sending her to sexual paradise.
As soon as he pulls the machine out, her cum starts to drip from the tip, generously flowing out of her drilled pussy to soak her thick bush.
The erotic beautiful wife gets on her knees and drops her man's boxers down. His already-hard cock is waiting to be taken care of.
She grabs it with her hand and massages the shaft for a quick tease before nibbling on the large head with her luscious lips.
Driving the hard cock deep in her mouth with her hand handling the base; she switches between blowing and licking for an insurmountable amount of pleasure.
Her hand is playing with her pussy while she works the cock, and he irresistibly grabs her head and pushes his rod deep down her throat for an extremely sensual shot.
Having spent so much time on foreplay, he invites her to bend over and present her wet pussy to be properly stretched by a real cock.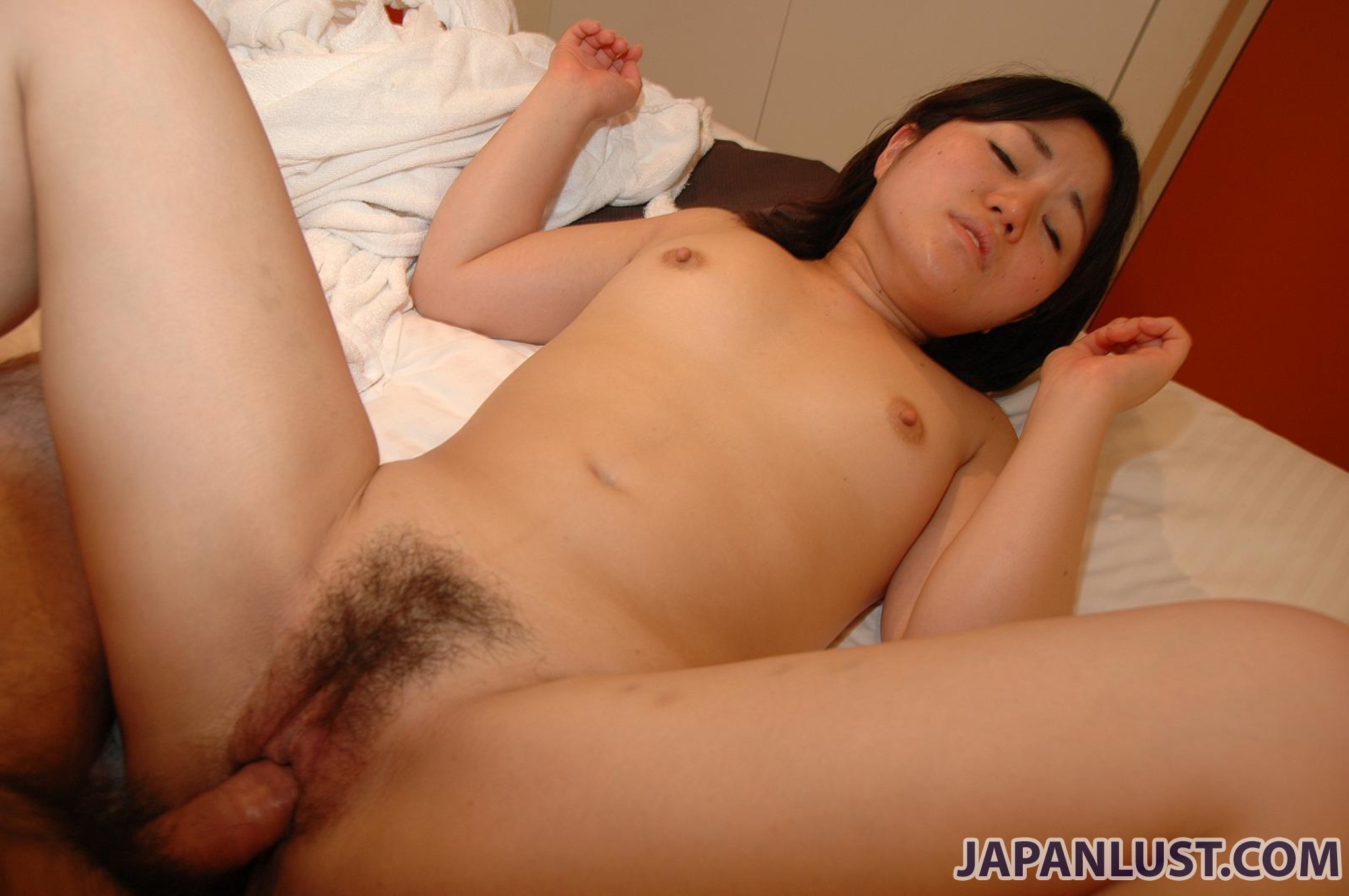 Beautiful wife and a horny cumslut
She gladly follows the instructions, why wouldn't she when no one's been waiting for this more than her.
It's hard to tell whether he's teasing her pussy lips with his cock head, or struggling to shove it in her super tight hole.
Not taking too long to find his way in, he doesn't take time for introductions, ramming the beautiful wife's hairy pussy hard and fast.
He's balls deep inside of her, going all the way in with each thrust. Her sexy little ass cheeks jiggle as his hips pummel them and her cute little tits follow suit.
Back on the couch, he sits and allows her to go wild on his cock with her pretty little mouth.
Getting on top of him and spreading her stunning legs. He leads his dick inside of her and she immediately starts to bounce.
Spreading her yummy ass cheeks with his hands as his cock goes all the way up her pussy; her tits bounce to the beat of her fucking.
As soon as the beautiful wife gets off, her mouth is back to swallowing the cock, tasting her own pussy.
She's up on the bed once more, lying on her back and spreading her exquisite legs.
Her moans grow louder as he repositions her legs to go deeper. Then flipping her on her side and holding her skinny leg up for an even better experience.
This nubile milf has already gotten him close to his limit. And he wants to savor the moment as much as possible before he's there.
Having tried so hard to last longer, he eventually succumbs to the deranging gratification that fucking this sensational beautiful wife has brought him to. His hot cum fills her stretched pussy, and takes some time before it comes gushing out.