Perfect Teen with Bubble Butt Creampied
Japan Lust met with this perfect teen in crowded park in Tokyo.
Asuka Takeda is a smoking hot young student hanging out all by herself at the neighborhood park, she's wearing a skimpy miniskirt and a seductive pair of knee-high socks, almost as if to attract all the men walking around.
She does admit that she's feeling a bit cold, but getting all these old men around her rock hard by showing off those young beautiful thighs is more than worth it.
It's not unusual for her to be here, she spends most of her free time alone taking walks outside.
Asuka's been single for the longest time, and all the good-looking boys at school are already taken. She claims she's only had sex with 9 different men her entire adult life, and for the sake of keeping that charming attitude of hers alive we'll pretend that we believe her.
As for her type of man, anyone who's kind will do, but also "has a little money on the side" as she elaborates.
Her perfect tight shaved pussy has not been drilled by a hard cock in over half a year. It's completely unreasonable that someone as hot as this babe has been neglected for so long.
Masturbation has been her way of compensating for the empty cock-shaped hole in her mouth and pussy, but she's too embarrassed to describe her way of doing it with more specifics.
This perfect bodied teen babe will work her heavenly long legs, perky firm tits and yummy bubble butt as her tight freshly shaved pussy gets destroyed with everything from tongue and vibrator to fingers and cock as well as getting to watch her clean herself in the bathtub only to fill her pussy with cum after for your viewing pleasure.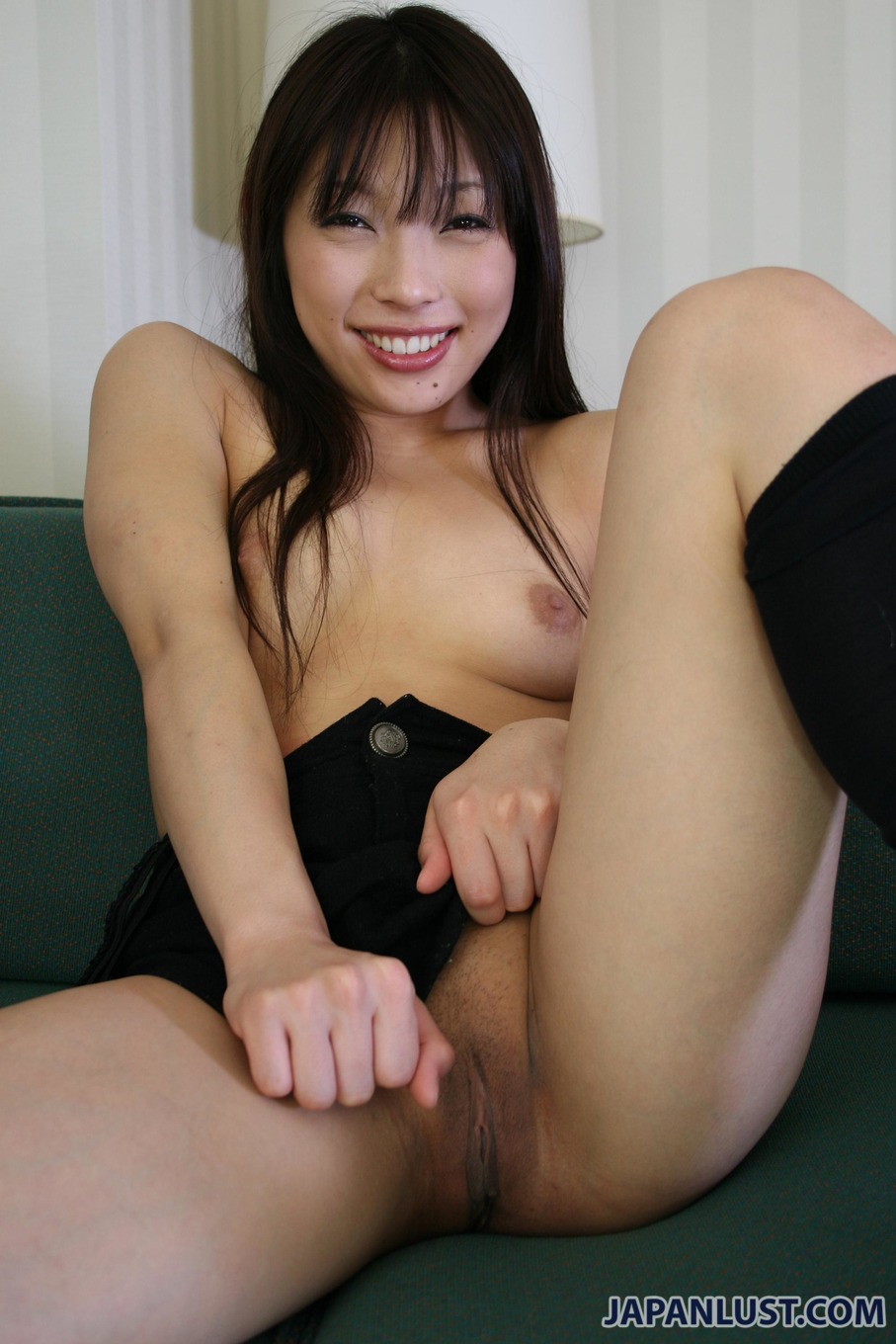 A simply perfect teen
We take a few peaks beneath her slutty skirt with the camera to get the ball rolling, before asking her to take it all off and expose her heavenly body.
Starting off by very casually slipping her miniskirt off without even getting up, her shirt is next.
Beneath her casual outfit is some racy white underwear. And to our pleasant surprise, she takes her clothes off in front of the camera as if she were alone at home.
Once she unhooks her bra, her perky small tits are in full view, with her hair barely reaching them
As for her panties, we get a bit teased as she brings her legs together after removing them. The shaved teen knows everybody's dying to get a glimpse of that perfect pussy.
She spreads her sexy legs but covers the cunt with her hand, eventually freeing the cat for all to see.
That's one fresh pussy, not a single strand of hair on it. He stimulates her clit for a bit before letting her handle the job herself.
This shaved teen is also very talented, able to spread her slender legs to a nearly perfect 180 degrees. If this is not one made-for-fucking girl, then we don't know who is.
Now in the shower and standing up, we can finally revel in the beauty of her fully exposed naked teen body.
Seductively running her hand all over herself as the hot water caresses her body, she thoroughly cleans herself up in preparation for tonight's creampie.
After she's done, the lucky guy in there with her presents his anticipating cock for pleasuring.
The erotic shaved teen accepts his offer, lasciviously licking the head before swallowing the whole cock in.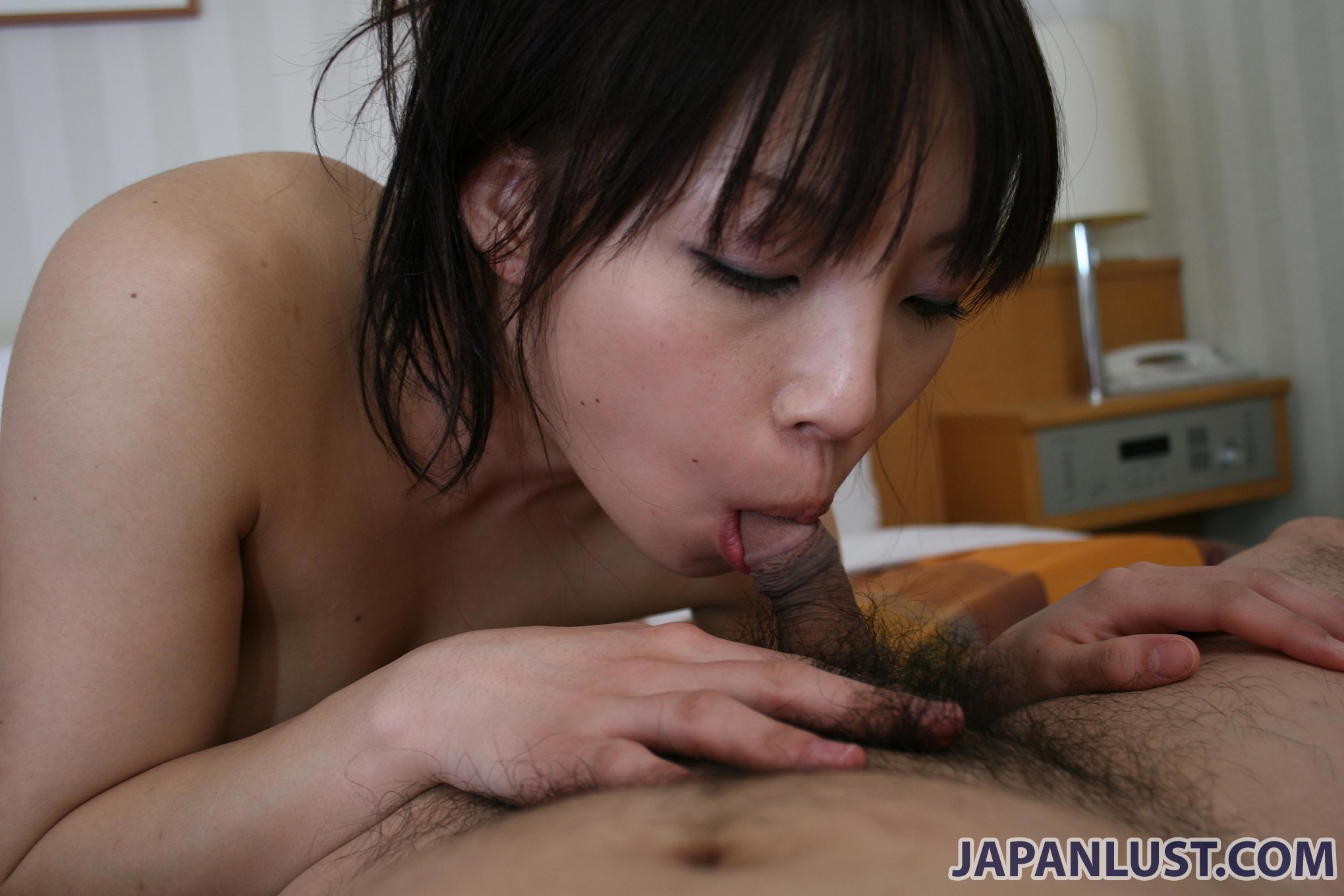 Bubble butt, long legs and shaved pussy
Thanks to an amazing technique of licking and nibbling between the arousing light kisses she gives the shaft, what was once a sleeping cock is now diamond hard.
The doors to heaven open up as she gets on the bed and spreads her legs.
She bends over and brings up her mouth-watering tight ass. To our pleasant surprise, the panties turn out to be a hot thong tugged between her yummy ass cheeks.
Caressing the delicious booty with his hand, her man realizes just how unforgettable tonight is going to be.
Asuka sits and removes her cute blouse revealing a pink bra matching her thong that quickly gets unhooked. A pair of heavenly small boobs are exposed.
More alluring sexual poses follow as we're treated to all sorts of viewpoints into her perfect young body.
Dragging the pantyhose off of the perfect teen shows off the full glory of her tight voluptuous ass. And the holy pair of long legs that used to be covered by them as well.
Once the skirt and the thong are off, a freshly shaved tight pussy with the most perfect lips graces the screen.
With the goddess completely naked, her irresistible heavenly body is laid bare on the snow white sheets of the bed. A mesmerizing scenery that incites the awe of watching an angel spread its wings.
The perfect teen bends her sexy naked body over and brings her tight ass up for her man to finally start pleasuring her.
He eats the pussy for a short while, but simply cannot resist letting his cock have a taste as well.
After properly stretching her lustful pink hole in preparation of what's to come. He lays her down on her back and brings out her favorite toy.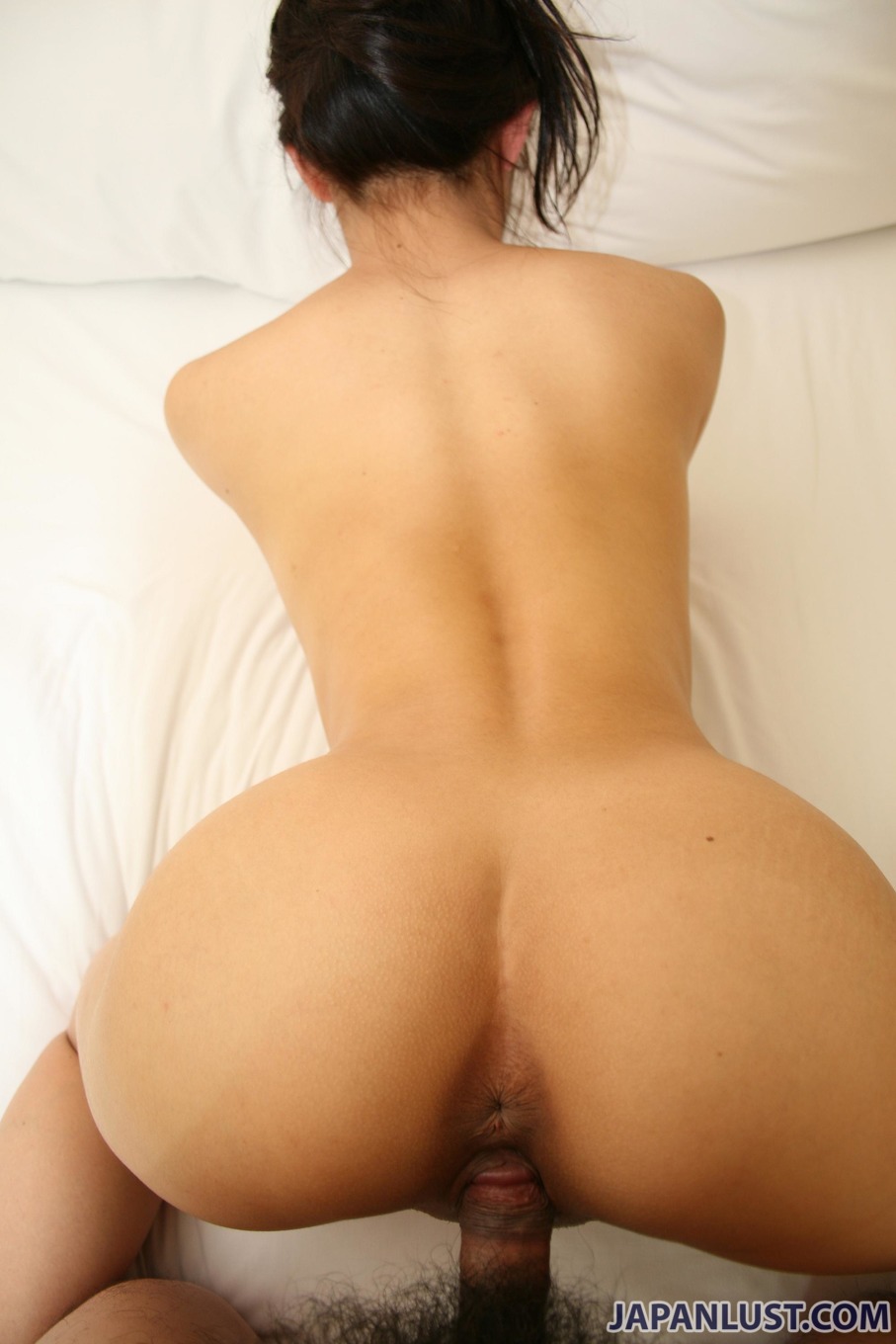 Pure heaven
Applying the denma to her tiny erect nipples, he moves downwards towards her shaved pussy.
Asuka twitches to the stimulating machine's head pressed strongly against her extremely sensitive clit. Her man adds his finger to the satisfaction cocktails, shoving it deep inside.
They group their efforts in order to insure the maximum amount of pleasure. His finger is running rampant inside her perfect shave pussy as she rubs her clit with the denma.
True to her word about being extra sensitive, the perfect teen reaches a sensual orgasm soon after.
He presents his cock for reimbursement, and she gladly gets on her knees and holds it firm between her luscious pink lips.
Lasciviously bobbling her head as the hard cock goes deep inside. She worships her man's rod with her lips and her tongue as her gorgeous starry eyes dreamingly look up at him.
Now that the cock is not only diamond hard thanks to her erotic blowjob, but also nice and lubricated for her to take a seat, she does just that.
Her loving small hand leads the cock's head to her anticipating hole. The nubile babe starts to bounce up and down, her cute little tits moving along.
Bending her on all fours and having her spread her perfect ass cheeks to reveal her tight little asshole. He starts to pound the heavenly perfect teen like a madman.
Asuka's yummy ass cheeks wiggle as her man's hips become deranged with speed, completely destroying her tight hole.
He lays her on her back one last time, spreading her stunning legs and pounding her harder and deeper than ever before. The goddess' tiny body is violently shaken by the ruthless thrusts.
His night in heaven comes to an end as cum fills the stretched pussy of the dreamlike perfect teen.