Adorable Cougar Fucked While Husband is at Work
Adorable cougar Yasuko Saito shows off her sexy thighs tugged between her steamy knee-high socks and seductive mini-skirt as she talks to Japan Lust about her past sexual experiences and herself in general before we get down to business and drill her hairy pussy to oblivion and leave it with a creampie as a parting gift.
She's been married for about 5 years. Her husband, like many modern Japanese men, is all work work work and no fun. It's getting very distressful for Yasuko to practically live alone since they don't have any offspring of their own.
The only time her husband is around the house, he's waking her up after late at night with all the loud noises he keeps making as even the little time he spends around the house is dedicated to more work.
With all this in consideration, it's not hard to deduce their sex life together is all but completely non-existent. They haven't fucked in ages.
But despite how horny she gets some nights, she's tried her best to keep herself from cheating on him, and she's succeeded in that for quite a long time.
However, the offer of getting her tight hairy pussy stretched wide as her perky tits bounce up and down while she rides cock on camera for the first time is simply irresistible after such a long sexual drought.
It's even more tempting knowing her husband is out slaving away at his work and won't even suspect a thing, especially not his beautiful wife being filmed doing all this lewd and naughty things and having another man dump his cum inside of her stretched pussy on their bed.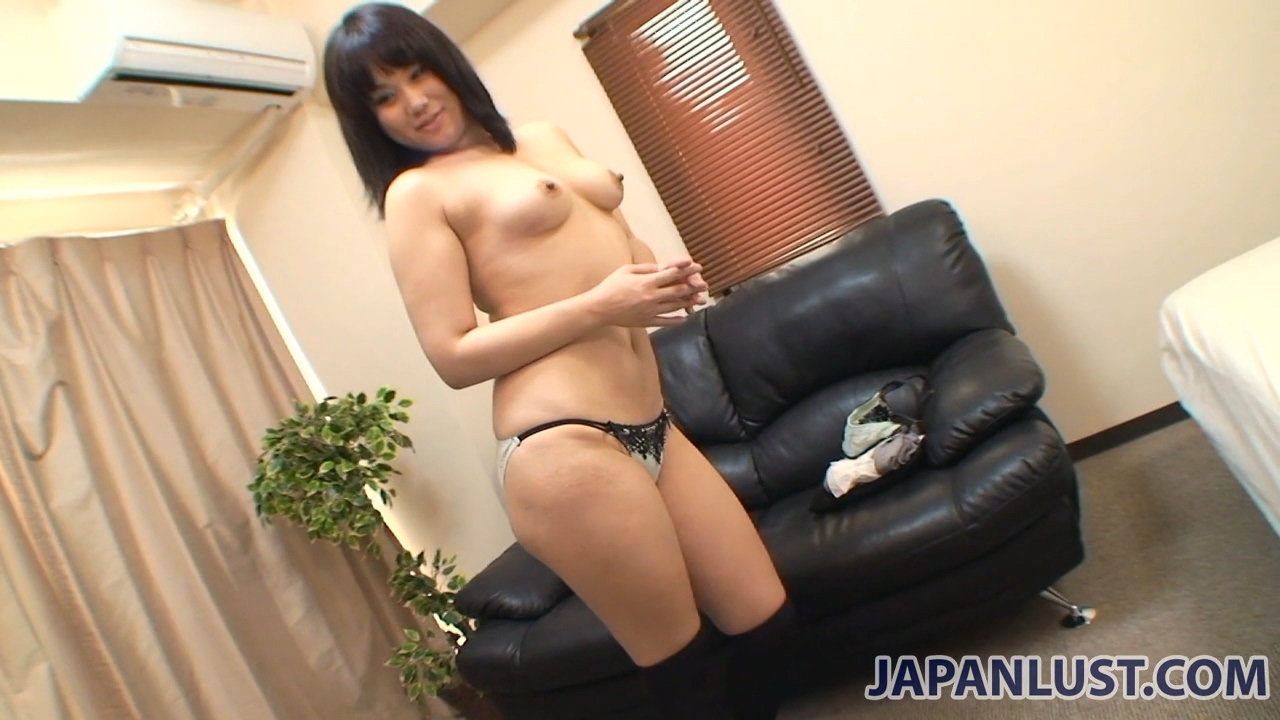 Another neglected wife
She masturbates once or twice a week, but doesn't use toys, only her fingers. That's just not enough for an adorable cougar to fulfill her lustful needs. She wishes her husband would touch her pussy more often, but it's already obvious he's clueless to what his own hot wife wants. Not to worry though, that's exactly what this guy is here to do; give her what she's been craving for so long!
Before they start, they need to move somewhere more comfortable, so they head to the bedroom.  For an adorable cougar with her assets, she's really shy! Closing up on that cute face of hers, we see just how lucky her stupid husband is!
Starting off by removing her cute beige blouse, her nice c-cup boobs are hiding beneath her tiny white bra. Then the adorable cougar lifts her arms, her skin is so smooth and delicate.
Now he asks her to turn around and lift her sexy skirt for him, revealing her white panties and erotic pantyhose.
Her perky little tits are so cute! Caressing her body a bit more, he stops to teases her soft nipples, groping and fondling her tits as he does so. Playing with those lovely nipples, pinching and squeezing them, they quickly become hard and erect. The adorable cougar exhales in pure pleasure.
She hurriedly lies back down on the bed to parade her sexy mature body. The man is quick to take note of her inviting pose, and starts to gently caress her thighs.
Her moans grow louder and more lustful, as he his fingers rub and tease her sensitive pussy from over her panties. But enough of that, he takes them off and spreads her legs to reveal her beautiful tight adorable cougar pussy.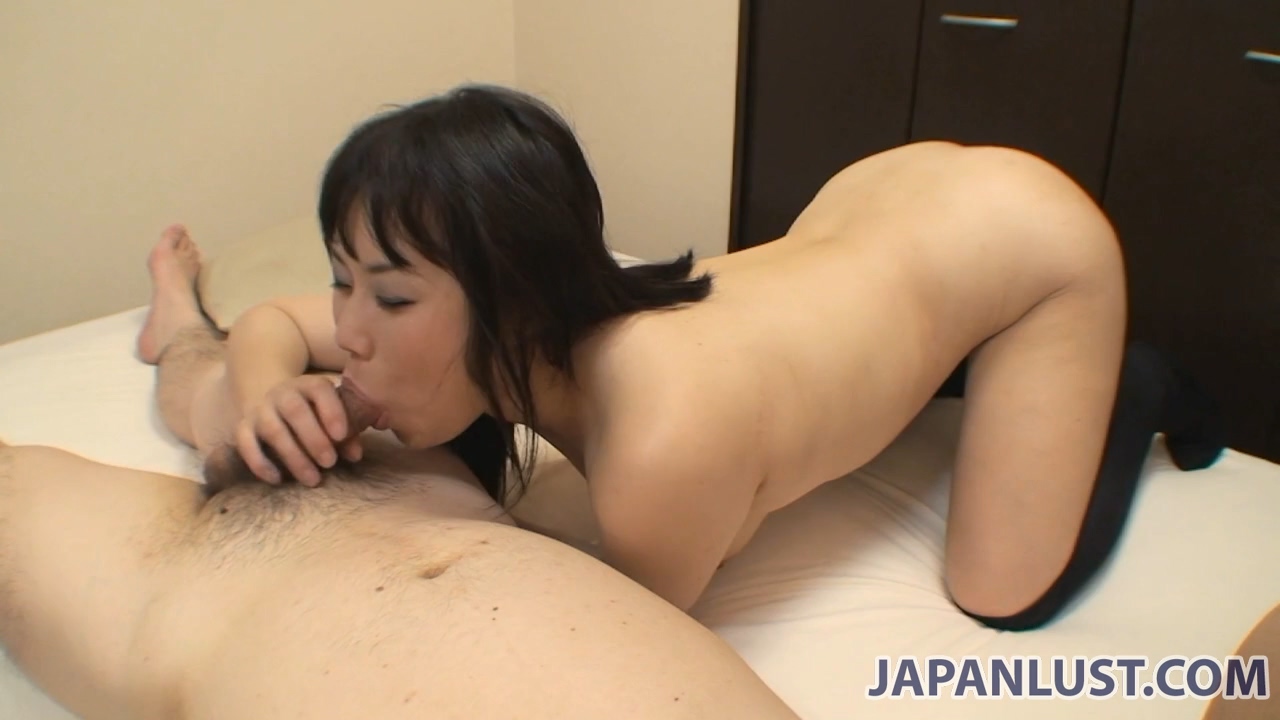 Adorable cougar shows off her prowess
Closing in, he spreads her pretty pussy lips, and we see his fingers stimulate her clit. Unable to handle the overwhelming sensation, her body quivers violently from the intensity of this amazing feeling. She turns around and bends over, asking to be pleasured longer and harder.
This naughty adorable cougar has one flawless ass; it could use some spanking to get it nice and red. Jumping from one cheek to the other, he slaps her perfect smooth ass and uses his fingers to arouse her even more.
Yasuko lies on her back again, he takes off the last piece of clothing left on her erotic mature body, her skirt. A close up on her spread once again, delivers a sexually gratifying shot of her clit getting rubbed fast and hard.
She thought that's as satisfying as it's going to get, and she was wrong. Time for a pink vibrator to send her sensitive pussy into sexual paradise. Her body has never twitched harder,  but that's not where her gratification ends. He drags himself closer so he can nibble on her diamond-hard nipples as the vibrator takes care of her pussy.
But who said vibrators can only be used on a woman's pussy? Definitely not true if you want to satisfy an adorable cougar. So he takes his game one step further. Placing the vibrator on her hypersensitive nipples, before bringing it back down to her pussy.
After all he's done to stimulate her, maybe it's time she returned the favor. Getting on her knees and slowly stroking his hard cock with right hand before switching to her left. She realizes that won't do it, so she brings her mouth closer, and teases his sensitive shaft with her tongue before hugging it with her luscious lips.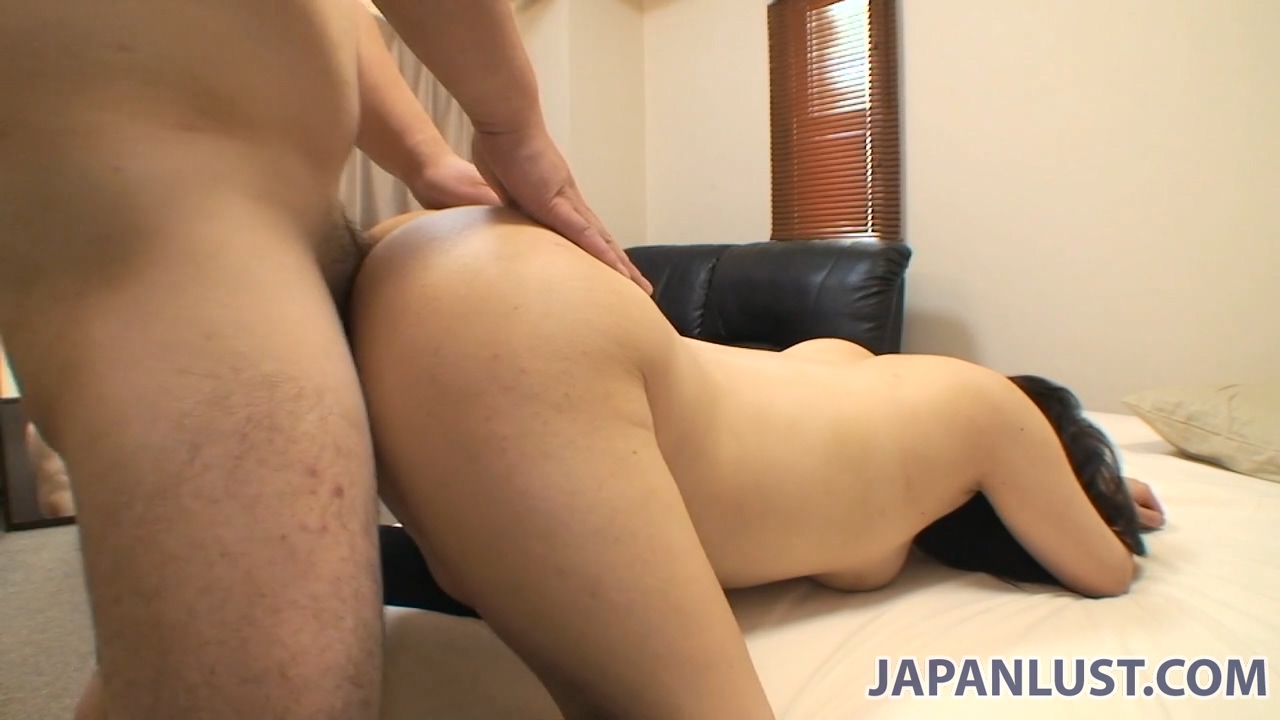 A creampie to take home
Driving the dick deep into her mouth while stroking it with her fingers, turning it red with satisfaction. She lets her man lie down before she continues her work. Bobbling her head while he lives every man's dream of being sucked dry by a horny adorable cougar.
Her technique is amazing, nibbling on the shaft with those alluring lips, then using her ravishing tongue to lick it like a lollipop.
That's all for foreplay, time to give this adorable cougar the pounding her sexy hairy pussy deserves.
She's on all fours. The sight of her bare back and the exhilarated noises coming out of her mouth can make any man rock hard within seconds. There's no wonder this guy keeps going faster. He can't stop himself or slow down when blessed with such an arousing sexual beast.
Her stunning ass cheeks and gorgeous tits start to violently jiggle to the rhythm of the hard pounding her pussy is receiving. And her moans only get louder.
The guy slows down again to savor the feeling of the amazing pussy embracing his cock. Then picks up his speed again as we get a different angle to view the babe's amazing lustful face.
To end their sensual love session, this stunning adorable cougar lies on her back and spreads her amazing legs. Her man spares no effort in making sure this is a night to remember, going hard, fast, and deep on the now-stretched hole. All the while, her boobs are jiggling in a sexy motion.
The guy can't hold it in any longer, he's reached his limit, he unloads his hot seed deep inside the horny Cougar. The warm white liquid oozes out of the pleasured hole. Yasuko's relieved face shows how much she's been craving a night like this one.