Asian Schoolgirl is a Nympho in Disguise
Meeting cute Asian schoolgirl Mio Yamauchi on the street, the guy that Japan Lust sent to pick her up had no idea what he was getting himself into.
The first thing to note is that she does in fact have a boyfriend. Though we're about to discover how little significance her relationship has on her sexual activities.
She's currently wearing a lovely purple scarf and a black jacket. Too much clothes for our taste, so ask her to head back to the apartment with us so we can get to know her more, and hopefully stretch her young pussy to oblivion.
Now that we're in the apartment, she takes off those pesky winter clothes off.
Beneath is an adorable long-sleeve black blouse, an idol-like star necklace hangs low on it from her neck. A tiny miniskirt barely reaching below her waist. And steamy thigh-highs to leave us with the perfect zettai rouiki.
Mio works part-time as a store clerk. As it turns out, she's cheated on her boyfriend with dozens of customers.  Going out with them behind his back and getting her hairy pussy drilled and creampied by cocks in all shapes and sizes.
But the customers aren't the only ones getting lucky with this deceptive cumslut. She's also gotten plowed by most of her male coworkers.
And even then, there's other men that she met outside of work whom also got the chance to fill her stretched pussy with their cum multiple times.
Put simply, boyfriend or not, Mio is willing to fuck anything with a pulse. Which seems super unfortunate if you're cursed with being her clueless boyfriend.  Yet extremely lucky to literally every other man blessed with meeting her even as a passerby, and that includes us, of course.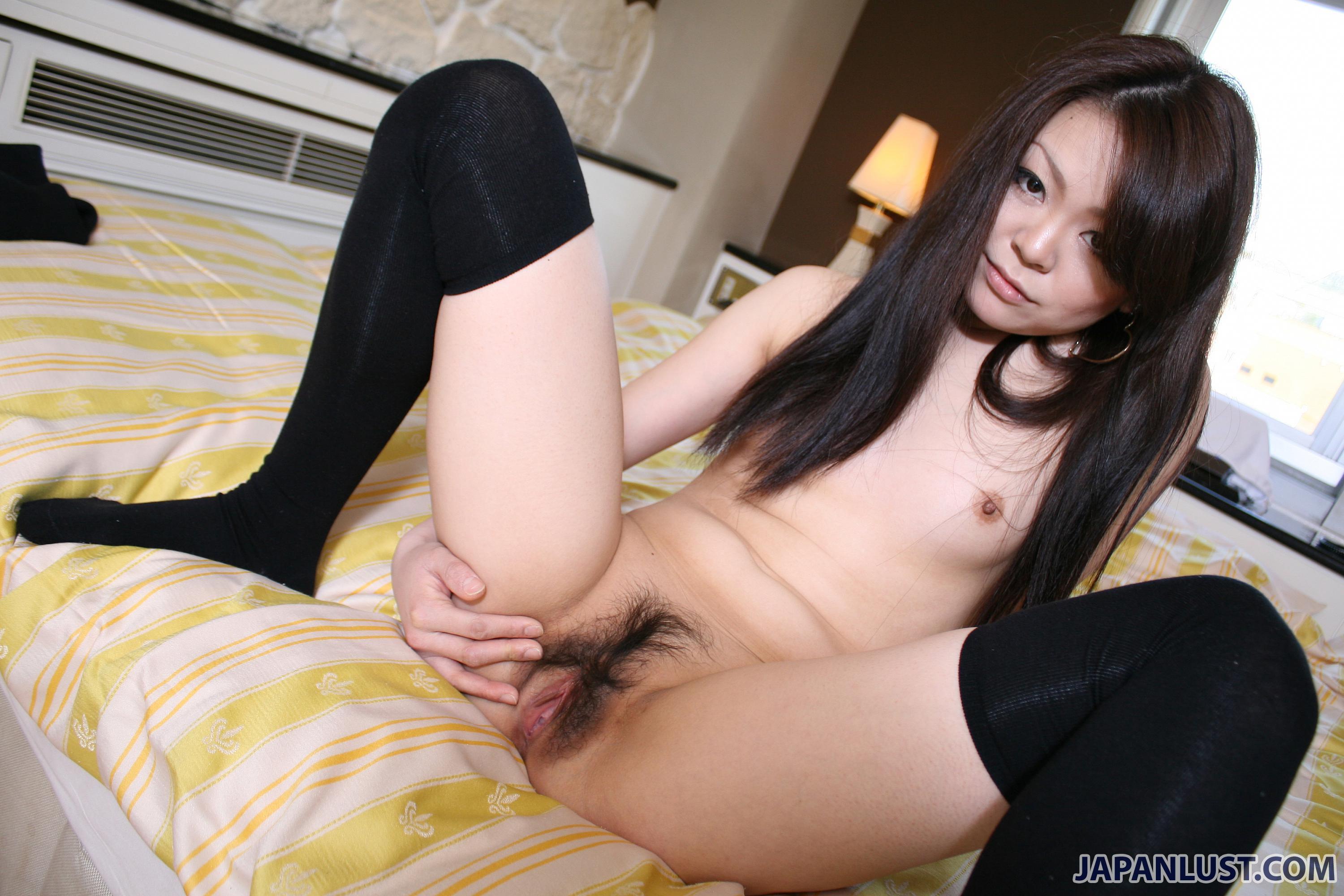 Struggling to compete
She is possibly the naughtiest, most sex-crazed Asian schoolgirl we've ever met. Competing with the massive experience she's got riding all sorts of cocks will most definitely prove difficult. If not straight up impossible.
We ask her to let us see what she's hiding beneath her charming yet seductive outfit, and she gladly agrees.
Starting off by very casually slipping her miniskirt off without even getting up, her shirt is next.
Beneath her casual outfit, and in true nympho fashion, is some racy leopard underwear. She takes her clothes off in front of the camera as if she were alone at home.
Once she unhooks her bra, her perky small tits are in full view, with her hair barely reaching them
As for her panties, we get a bit teased as she brings her legs together after removing them. The Asian schoolgirl knows everybody's dying to get a glimpse of that perfect pussy.
She spreads her sexy legs but covers the cunt with her hand, eventually freeing the cat for all to see.
That's one fresh pussy, not a single strand of hair on it. He stimulates her clit for a bit before letting her handle the job herself.
This Asian schoolgirl is also very talented, able to spread her slender legs to a nearly perfect 180 degrees. If this is not one made-for-fucking girl, then we don't know who is.
Now in the shower and standing up, we can finally revel in the beauty of her fully exposed naked teen body.
Seductively running her hand all over herself as the hot water caresses her body, she thoroughly cleans herself up in preparation for tonight's creampie.
After she's done, the lucky guy in there with her presents his anticipating cock for pleasuring.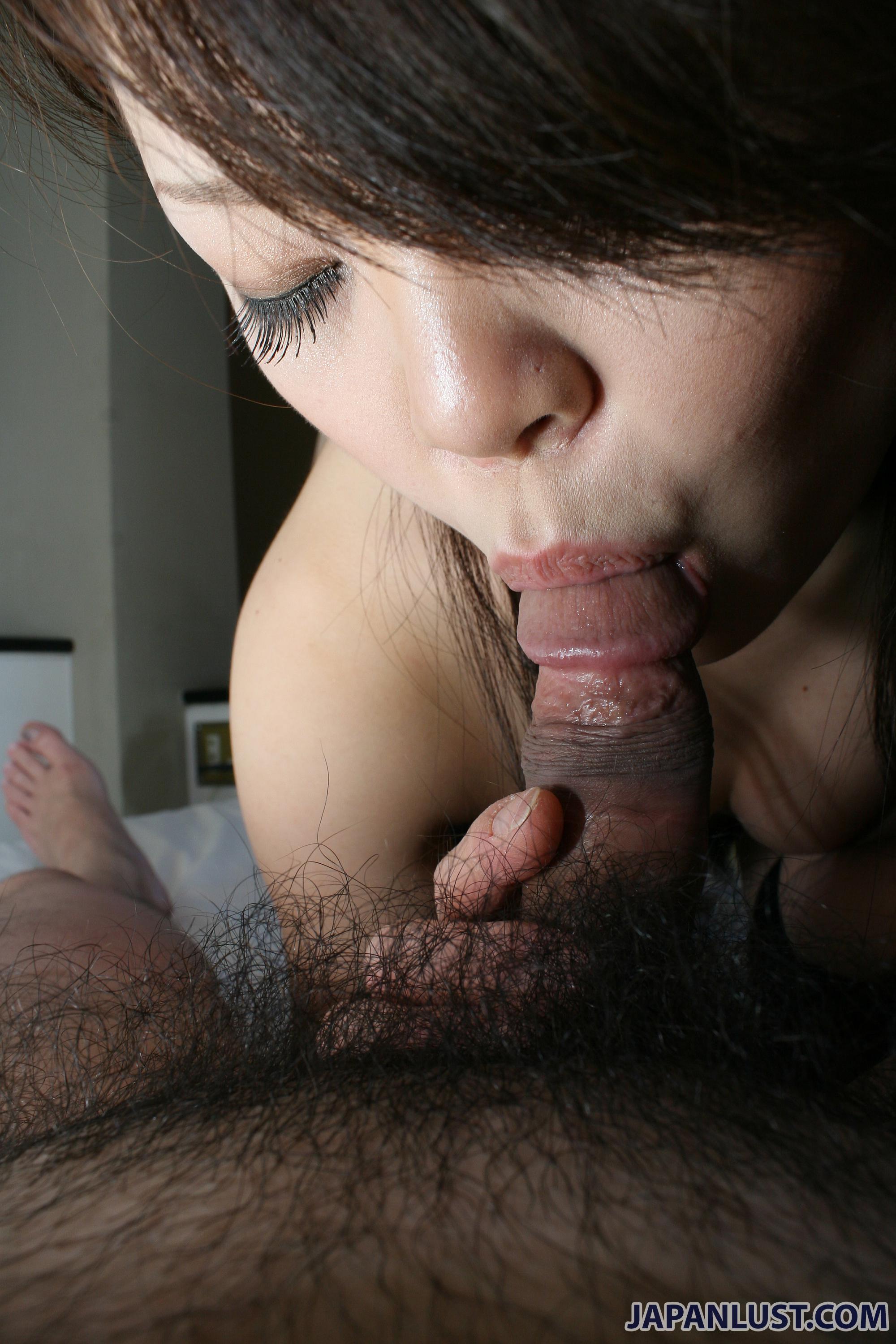 The most experienced Asian schoolgirl
The erotic Asian schoolgirl accepts his offer, lasciviously licking the head before swallowing the whole cock in
Thanks to an amazing technique of licking and nibbling between the arousing light kisses she gives the shaft, what was once a sleeping cock is now diamond hard.
The Asian schoolgirl is immediately handed a pink rotor after leaving the shower. It's clear this is not her first time using one.
She uses the toy on her delicate erect nipples first. After getting enough of that type of fun, she drags it down to where all the action is.
The machine's sound mixes with her ever-rising moans, Miong for an extremely erotic audio effect.
To make sure he doesn't stand idle, he brings another toy with a rotating head and shoves it deep before turning it on as the rotor stimulates her sensitive clit.
Now taking things into his own hands, he drives his finger deep inside of the Asian schoolgirl, violently wiggling it.
His lips meet her pussy's perfect hairless ones, and he goes wild with his tongue as he eats it out.
Mio knows she can't just let her guest take care of her like that without any form of reimbursement. She takes him to the bedroom where she has him lie down so she can swallow his hard cock.
Naughty as she is, she teases it some more with her amazing tongue and pretty pink lips. But she quickly dumps her old tricks in favor of swallowing some delicious cock.
She spreads her legs for him to use a denma on her; it makes her go high on hormones. The sex toy is messing up her pussy as his cock goes deep into her pretty mouth till the head hits her throat, such an insanely arousing view.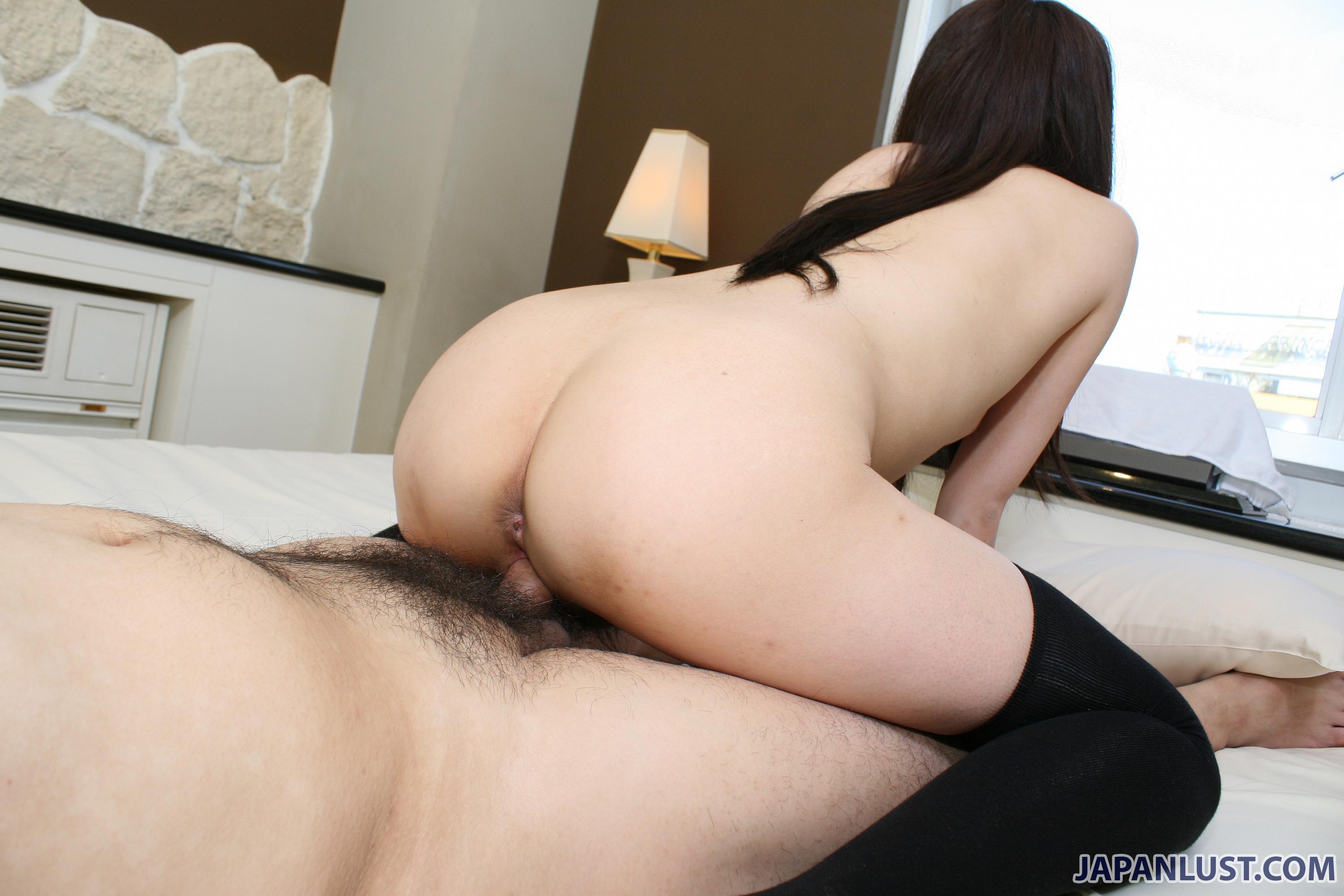 She likes her creampies hot
Neither of them can take on any more foreplay, they want to fuck more than anything else.
The horny Asian schoolgirl gets on top of her man, sitting on the cock, leading it inside her without even using her hands.
Her cute little giggles as the hard cock goes in are enough to turn any man's dick into stone within seconds.
But they don't last long, shortly turning into lustful moans as she increases her pace.
Riding the cock like a true cowgirl, the combination of the slapping sound her fleshy ass cheeks make every time they slap his groin, along with her perky little boobs bouncing up and down with her, is simply electrifying.
Mio is now on her back. The Asian schoolgirl's heavenly legs spread as she's penetrated once more.
His thrusts are mad fast from the get go. What were once light bounces are now violent jiggles of her firm tits. Her lustful sounds are just as fast as the pounding her tight pussy is receiving, barely giving her time to breathe in.
Bringing her legs together to allow his cock to go deeper, her whole body twitches uncontrollably as she reaches an incredibly satisfying orgasm.
On all fours with a rock hard cock stirring her insides, the strong bumps of his groin onto her yummy ass cheeks sends waves of pure pleasure running through her flesh.
Pummeling the Asian schoolgirl like a deranged man as her lustful screams ask for more, his wild speed has already brought him to his limit.
His hot cum flows in for the creampie, and comes gushing out of her stretched pussy as soon as he pulls out.
The sexy naked teen collapses on her back, panting and exhausted. This steaming hot session of fucking got her pretty thirsty.