Shaved Japanese Pussy Stretched Wide and Creampied
Young Ayane Fukumori sits with her legs closed tight, her shaved Japanese pussy getting squeezed in-between them.
She's so miserable that simply saying "Hi" seems like a chore. And if the hard cocks that Japan Lust offers are good at one thing, it's turning that cute frown upside down.
Recently transferred from her original company to a new one where she's serving as a temporary manager, life couldn't be harder for this tiny girl.
She lost count of how many times she's been transferred for someone who joined the workforce so recently. Ayane would feel so much better if she would be jumping from one hard cock to another instead of one bad company to an even worse one.
The only thing that her new workplace has over the last hellhole she worked in, is that they at least allow their female employees to wear make-up. Yet both this company and the previous one wouldn't allow any form of outfit other than suits, and dressing up in anything remotely flashy or revealing will get you fired in a heartbeat.
So instead of spending her salary buying sexy outfits the way she likes to dress, she's had to spend her money on this ugly suit that she hates.
The last nail in her youth's coffin is that she's been single for the longest time. No surprise there, what with her unstable lifestyle and all the restrictions her employers pose on her looks and ability to look seductive.
All of that ends tonight. She's shaved her tight young pussy nice and fresh, and told the world to fuck off. Tonight is all about her getting pleasured with toys, fingered hard, then sucking and riding this lucky guy's hard throbbing cock till her pussy is stretched to its maximum limit.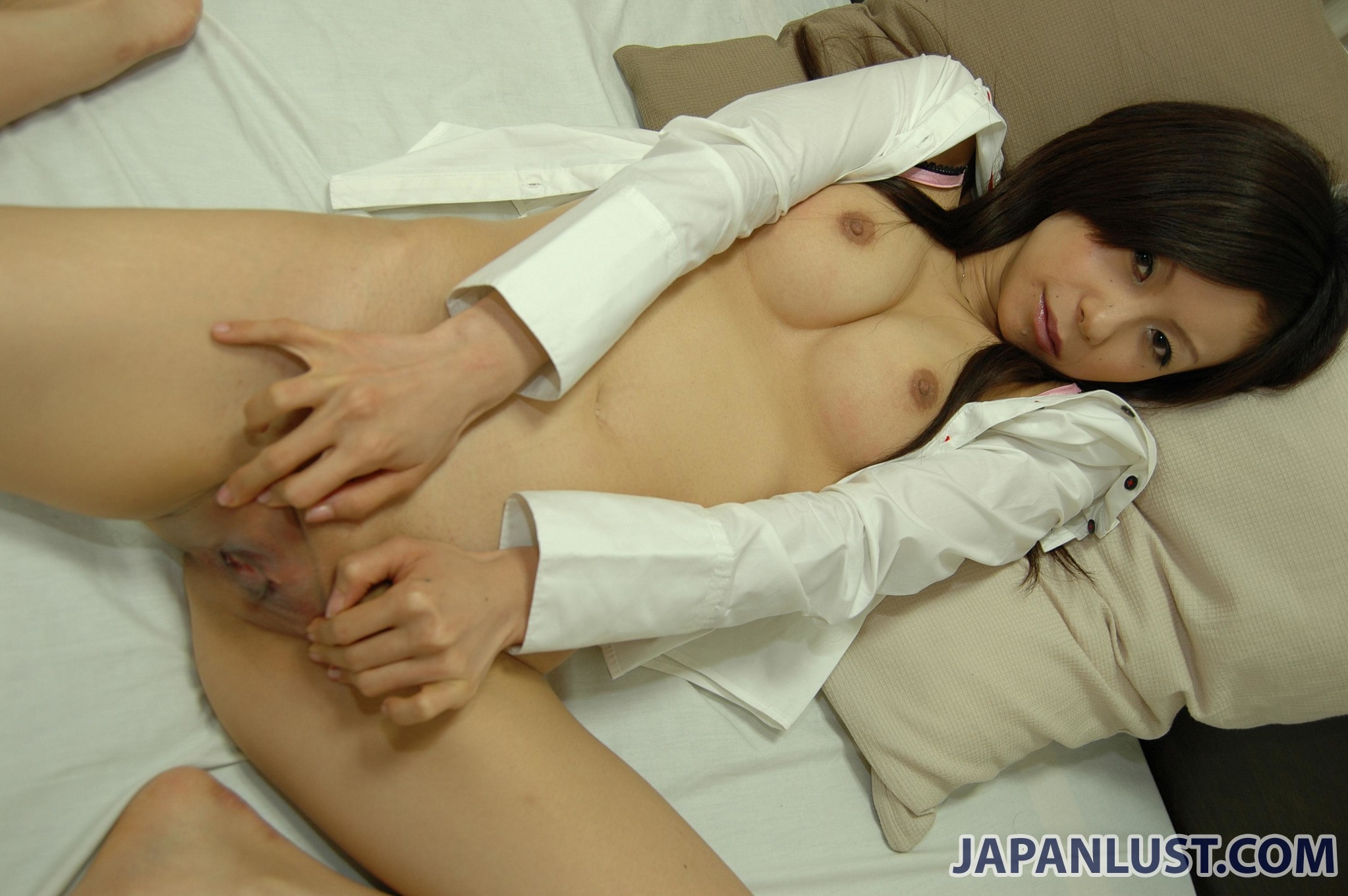 Tiny body and perfect shaved Japanese pussy
Denmas are Ayane's favorite sex toy. She really likes to go rough on her tight shaved pussy with it, the more painful the more pleasure she feels. As for touching, the cute teen doesn't really care if you go rough or soft.
She's a bit nervous since she's about to get her shaved Japanese pussy properly drilled by this guy's hard cock, but that will change very soon.
Before starting to seductively strip for us, she shares a pro tip with the lucky dude who's about to experience her incredible sex drive; her most sensitive spot is her neck.
Finally getting down to business, the horny teen removes her suit.
After examining her nice body while she's standing up, he asks her to lie down. The way she looks so adorable can easily make one forget how lewd her real personality is.
She rotates to lie on stomach, and immediately her big tight ass invites his hand. Arousing white panties beneath the pantyhose cover her voluptuous ass.
Unable to resist, he starts groping and feeling her tight cheeks, sliding his hand all over them.
For an even more gratifying view, she bends over and presents her beautiful rear for some more touching.
The gorgeous teen stands up and gets to work, removing her dress to reveal an amazing tight body.
Taking off her pantyhose, she's now left with her matching colorful underwear. Her perky teen boobs hiding beneath her bra, it doesn't take long for her to expose them.
Back on the couch, he passionately goes in for a kiss from her lush lips.
Removing her panties; an extremely tight pussy is revealed.
After spreading her perfect legs, he stimulates her clit with his fingers for a bit before going in with his index.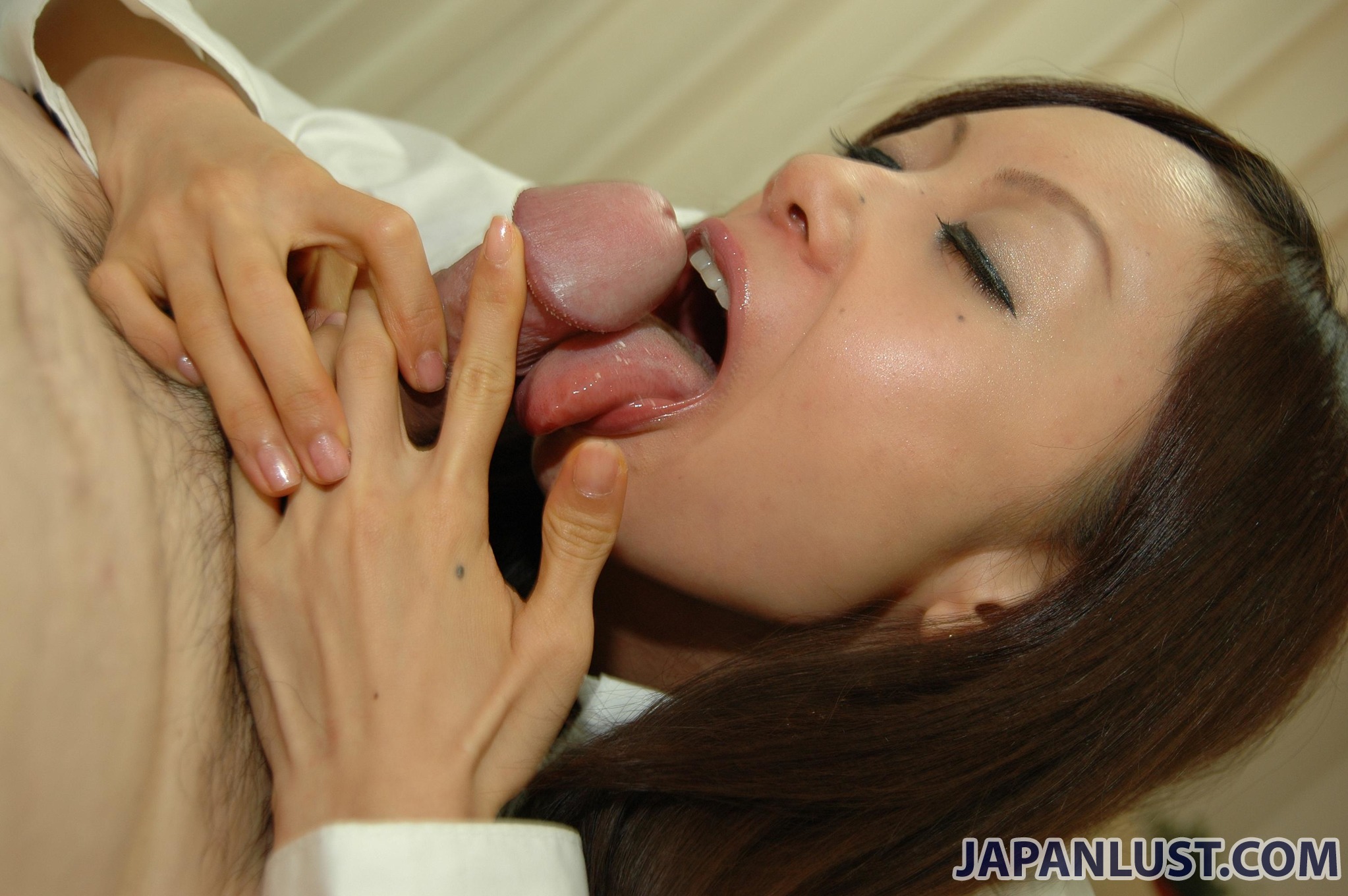 One lustful pink hole
The tight shaved Japanese pussy becomes soaking wet in less than a minute; the horny teen is obviously very much enjoying her experience.
Going harder, as she would prefer, he adds his middle finger to the penetration squad. His speed rapidly increasing, the juicy pussy lips are glistening with satisfaction.
His technique is pretty straight forward, but very effective; constantly switching between rubbing her clit and fingering her hole.
Ayane heads to the bedroom as the action picks up.
In his hand, her man holds a denma.
At first, he stimulates her gorgeous firm teen boobs, focusing on her sensitive nipples.
Moving the toy down her body, he asks her to spread her legs, pushing the vibrating head straight against her shaved Japanese pussy. She happily moans as the machine turns her on.
She switches to a more inviting position, lying on her back. The guy caresses her body before violently bringing her ass up. After all, she loves a man who's rough, doesn't she?
He spreads her pussy with his and fingers, and pushes the denma hard against it. Sensual sounds mix with twitching as her body is brought to a state of complete arousal.
Enough with the artificial pleasure, time for some real stimulation.
Sucking on her sensitive erect nipples, he squeezes them between his lips, teasing them with his tongue every once in a while.
The guy drags his body down, spreading her legs and devouring her shaved Japanese pussy. For some added pleasure, he plays with her nipples as his tongue is busy stimulating her clit.
Once he's done, he gets up and presents his hard cock to her. Realizing it's only polite to repay his services; she grabs the shaft with her hand and starts to slowly jerk it.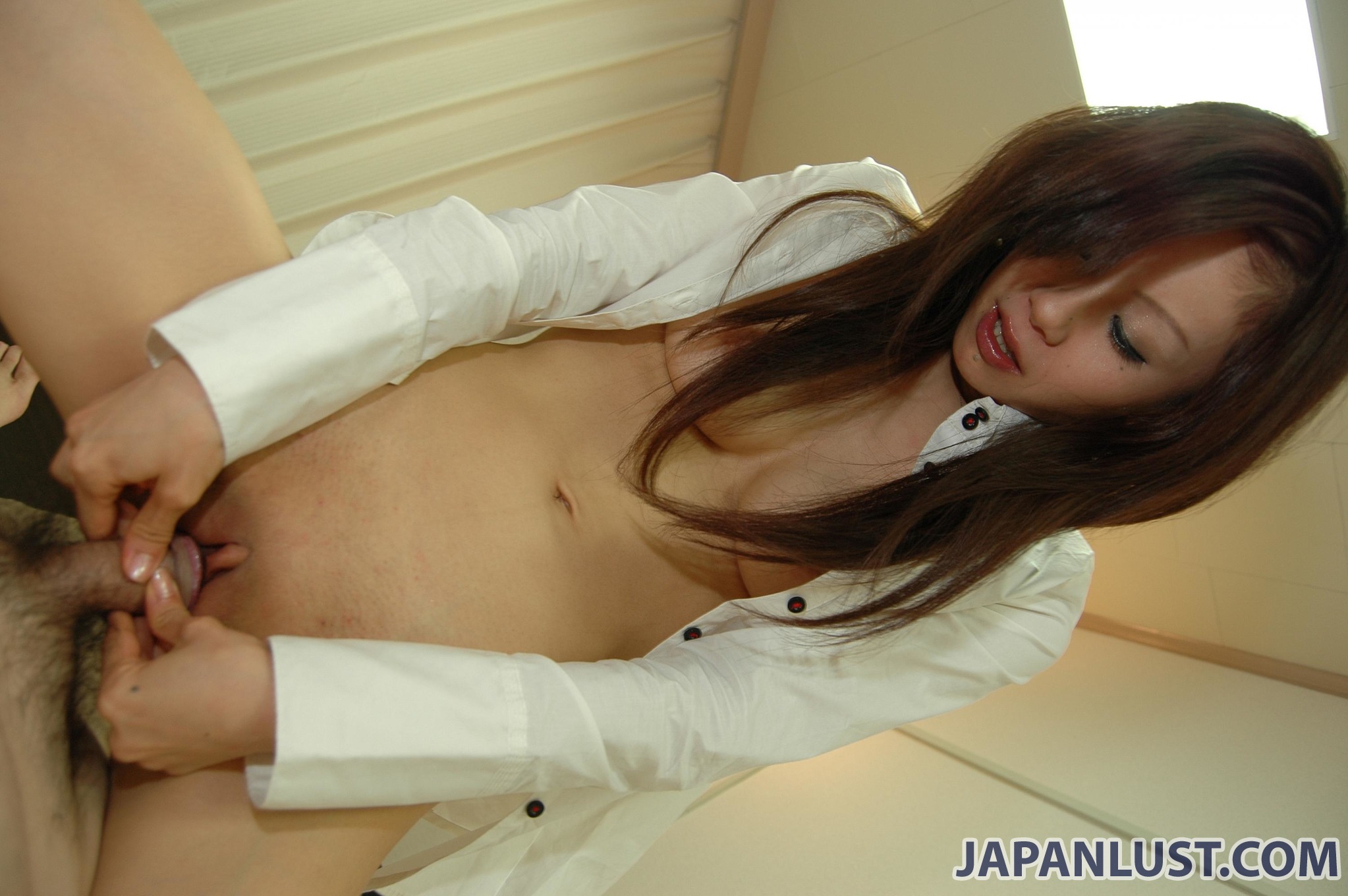 A hard work that she actually enjoys
She lasciviously grabs the rock hard cock with her left hand. Teasing it a little bit with her tongue, she seductively nibbles on its head before taking it all the way inside her pretty mouth.
The rod is overjoyed with a red color staining it as goes in and out of her luscious mouth. The sounds she's making as the cock head hits the back of her throat show just how much she's enjoying her meal.
Ayane lies on her back and spreads her stunning legs, her man can't tease for long, her shaved Japanese pussy is too delicious to resist.
Struggling to take a breath between her slutty moans, her entire body shakes as her partner destroys her tight shaved Japanese pussy with each thrust.
He picks her up and lets her take the top, she excitingly jump and slides herself on the cock, her tits bouncing in rhythm. His urges overtake him, and he reaches for a feel of the perky pair.
After a long wait to pound that yummy ass of hers, she gets on all fours and pushes her ass up, the cheeks are a treat, and her smooth back is just perfect.
He shoves his cock straight in and starts pounding fast and hard, her big tight ass cheeks ripple as his hips violently crash into them.
Ending where they started, Ayane is once again on her back, and the drilling commences.
Going for a passionate kiss before he reaches his limit, he's destroying her insides harder than ever, and her screams only serve as a stimulator to boost his speed.
No longer capable of holding it back, he dumps a huge load inside her. The creampie dripping from this satisfied Japanese pussy, signals the end of one rough round of love making.