Skinny Cougar Gets Her Long-awaited Creampie
Before we get to know this hot skinny cougar better, and understand why she asked Japan Lust for a hard cock to fill her pussy, we need to get those pesky clothes off of her first in order to appreciate her nice body.
Once the colorful skirt and black shirt are off, and we have an arousing view of her racy pink panties, we start to ask our questions.
Mai Satoyama has been married for about 6 years; she has no offspring of her own.
She has sex with her husband once a week, and considering how busy he always is with work, she really can't complain. The man barely has time to scratch his head let alone constantly tend to his horny wife's sexual needs.
The couple are pretty straightforward when it comes to sex, no fetishes, and no kinks. She claims that as long as her favorite arousing spots of her body are being taken care of, those being her ears and boobs, specifically the latter; she's more than satisfied with plain sex.
Like just about every Japanese woman out there, she's incredibly submissive and considers herself a masochist.
When it comes to cocks, she likes them hard and big. To her, the most important characteristic of a satisfying cock is length.
Not only is her husband's half-limp dick not capable of meeting her standards, but the fact that she only gets drilled by it once a week make it simply not enough.
This unfair level of sexual deprivation has forced her to turn to masturbation to fulfill what her partner couldn't. She's become clearly addicted to it, sitting down three times per week and rubbing her clit with one hand while the other fondles her tits.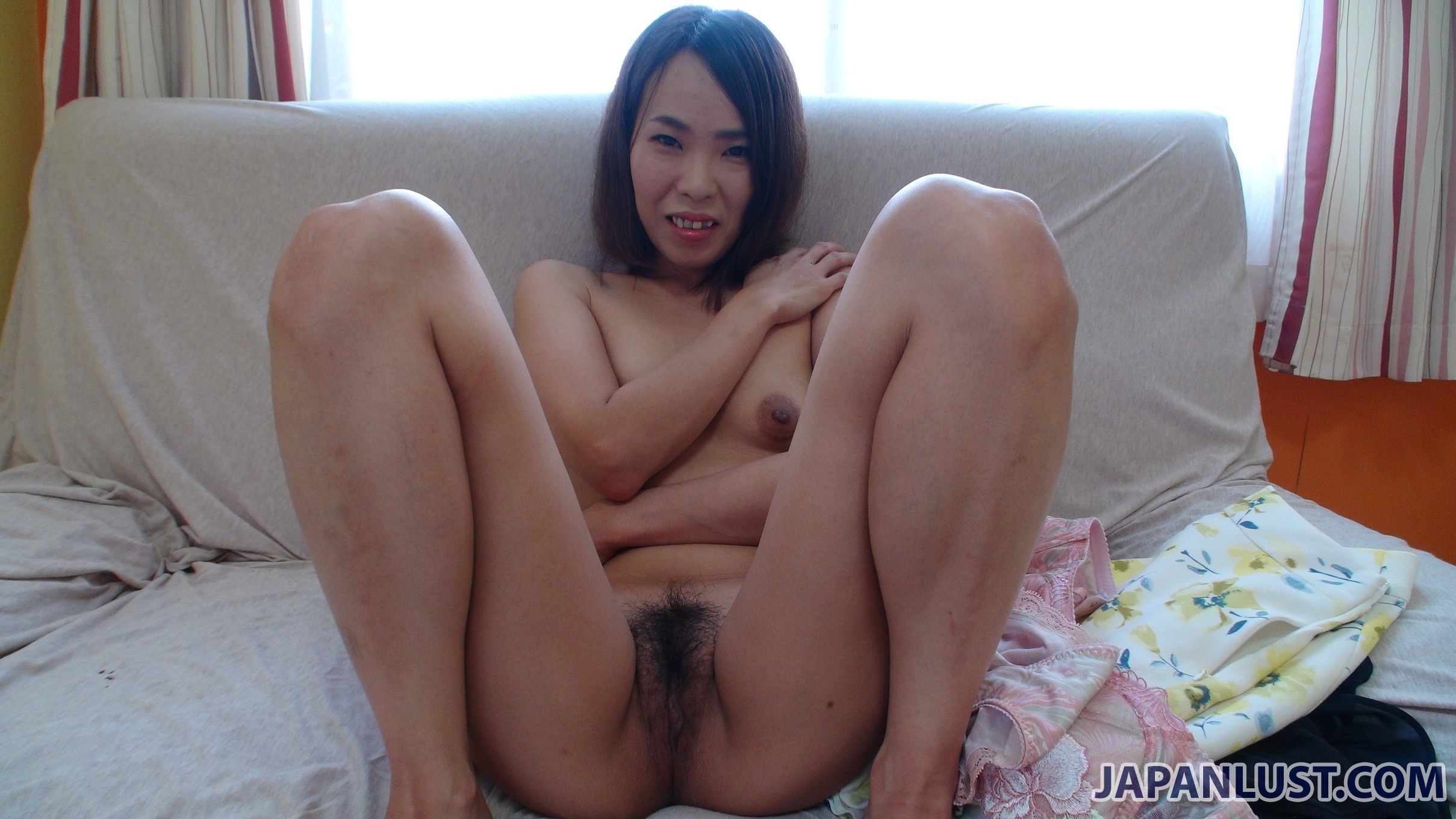 The attention she deserves
It's just sad, hearing about this sexy wife being neglected like this for no good reason. There is no acceptable excuse to have her sit there and play with herself every single week hoping for her husband to have more time so he can pleasure her demanding pussy. We simply have to do something about it.
Her fair skin is simply perfect. As she removes her black and beige one-piece to reveal a pair of steamy argyle patterned underwear.
Mai stands up and spins around herself to allow us to appreciate her beautiful body in its full glory.
The lucky guy sits her down and comes closer for a passionate kiss, their tongues entwine as they lustfully hug each other's lips.
Unhooking her bra exposes a pair of cute small tits with tiny nipples. He immediately goes down on them with his tongue, flicking the delicate nipples all around.
Last piece of clothing left on the skinny cougar comes off. Dragging down her panties shows off a sexy trimmed bush over her tight pussy.
One simply cannot get a glimpse of that pussy and not immediately look to play with it. Her man sits her down once more and spreads her slender legs wide open.
Flicking the sensitive clit before giving the hole his middle finger, he adds his tongue to the mix for a truly sensual experience as the nubile wife lets out lustful exhalations.
He shifts into higher gear by shoving two fingers deep inside. The lewd sound of the lustful fluids inside her horny pussy getting stirred up by his fingers is extremely enticing.
Now that he's gotten her dripping wet, she can't sit there without repaying the favor.
The skinny cougar drops her man's boxers to get to his anticipating cock.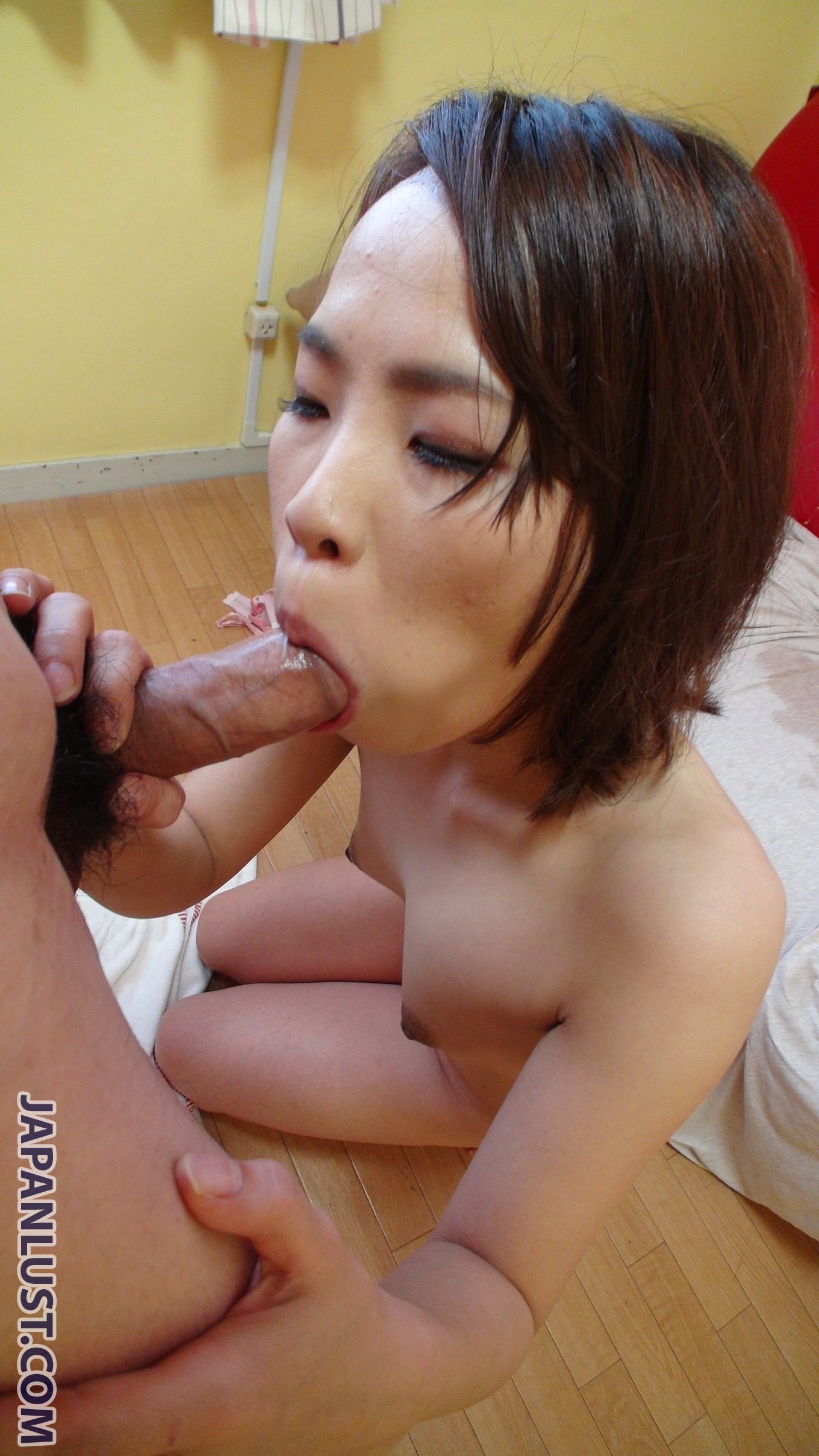 Skinny cougar hungry for cock
With no regards for introductions, she takes it in deep with her pretty mouth.
Her sweet lips are covered in precum and spit as the slide up and down the stiff shaft. And her skinny loving fingers softly hold the cock's base.
As Mai is viciously swallowing her man's hard cock, rain comes pouring down interrupt their passionate love making, and so their uninvited guest forces them to carry on with their business inside.
The couple head straight to the bathroom and the guy uses the opportunity to lustfully scrub her slender body and perfect skin.
After he's gotten her very clean, she offers to do the same to his cock, but using her mouth instead.
Her sensuous blowjob leads to him bending her over and lifting her leg for his squeaky clean cock to dive straight in her tight pussy.
The erotic slapping sound coming from her wet yummy ass cheeks getting pummeled can turn any man diamond hard within seconds.
Once he pulls his cock out of her stretched pussy, the skinny cougar graciously stands up, spreads her legs, and starts pissing on her lover. You can tell he enjoyed that shower way more than his first one.
With this thirst-quenching ending to their adventures in the bathroom, they leave for the bedroom. As the final setting for their sexy scene.
Mai gulps the stiff cock once more, pleasuring it better than ever. Lasciviously slipping it out of her mouth, she makes sure to take good care of the balls with her luscious tongue.
There's simply nothing this nubile babe can't do. She lays her man down on his back to award him with a smoking hot rimjob, using that slick tongue to its full potential.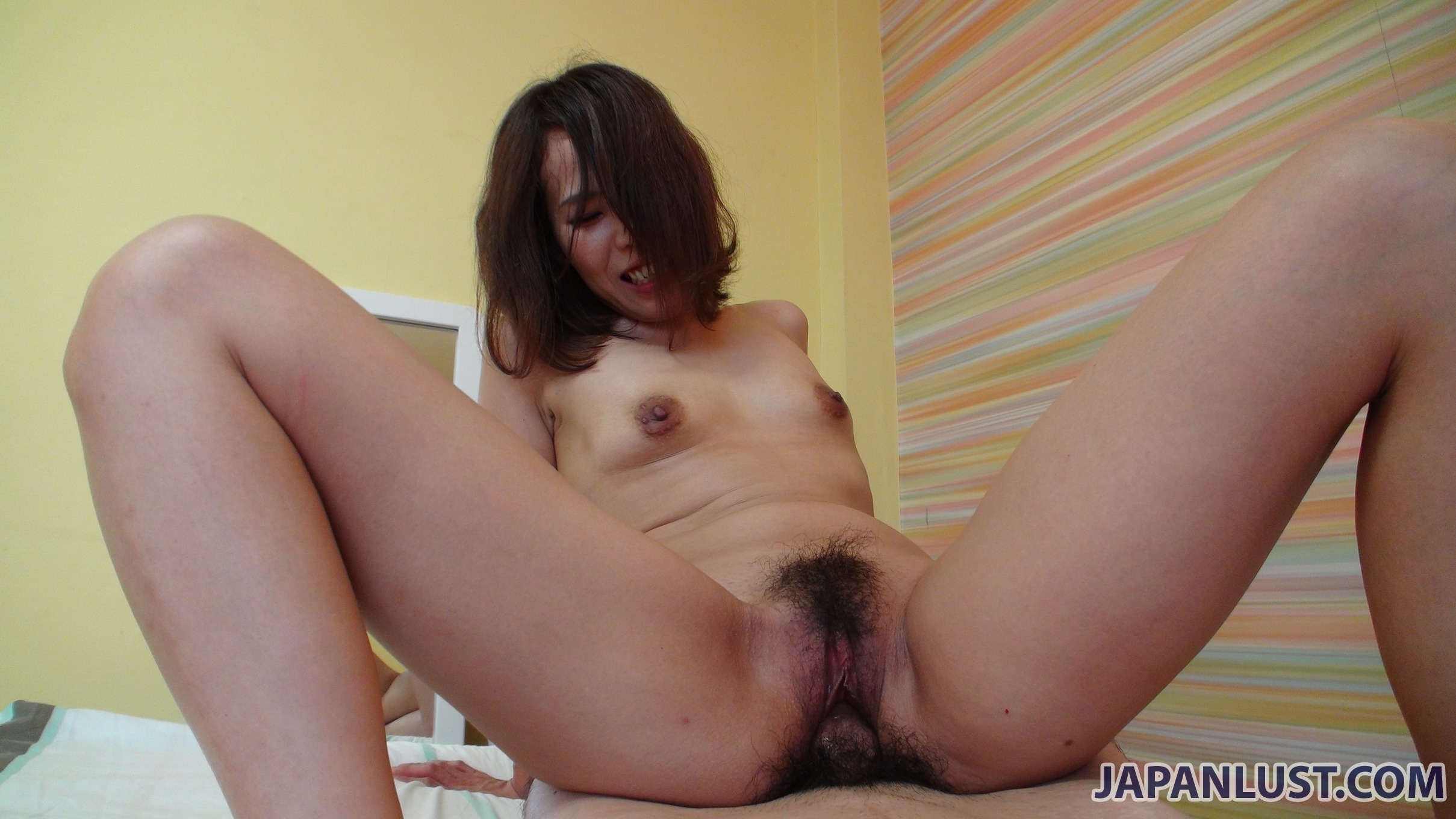 A creampie for her efforts
This lucky man has reached paradise. The lustful seductress that's about to spread her legs for a 69 with him is something straight out of a dream.
Passionately pleasuring each other as she swallows his cock and he eats her pussy. They decide it's time they took the next step.
His gorgeous enchantress lies on her back and spreads her amazing legs, opening the door to her pussy.
Teasing her by rubbing her wanting pussy lips with his cock's head before going in, he gradually starts to build up pace.
She looks gracefully peaceful as the pounding shakes her small body. But the average penetration speed quickly turns into deranged hardcore pummeling. Her delicious thighs wiggle and her small tits jiggle as her entire body is violently rocked by the merciless thrusts.
Mai fervidly puts her arms around her man as he lifts her up to give her the top position.
She instantly starts to bounce her body of a goddess, sliding her tight hairy pussy up and down the cock.
Doggy style is next on the menu, the skinny cougar is bent over and spread. Her yummy ass cheeks are gripped tight as his insane pace sends wave through her entire tiny body.
Once again back to their most erotic position, missionary, the horny queen has her legs held high. The throbbing cock is back inside to plow her even harder than ever, completely messing up her insides.
Satisfied beyond his wildest dreams, there's no way in hell her man can last a minute longer. It's a miracle he managed to keep his cum inside this long with such an experienced mistress.
Cum flows deep inside the skinny cougar. Her stretched hairy pussy oozes hot white liquid as a smile of pure satisfaction is painted on her angelic face.