Sexy Teen Pussy Tastes Its First Creampie
Gorgeous Japanese girl Rina and her sexy teen pussy are here in the Japan Lust studio for a creampie.
Wearing a cute light blue one piece with her knees crossed and hands clutched. She explains her reasons for wanting to be pounded and creampied behind her boyfriend's back.
Her sex life with her boyfriend has come to a stalemate now that they've been dating for so many years.
The hot short-haired teen wishes he'd fuck her more, but she's never talked with him about it. She takes out her frustration on her wallet, having become addicted to shopping because of her toxic relationship.
Describing herself as a masochist, it's arousing to think of this adorable teen getting turned on by being treated rough. She says her perfect man is someone who's kind but can still punish a naughty girl like her in bed.
To her, the most sexually enticing area of her body is her sensitive nipples. The nubile teen just loves it when her nipples are getting teased while her sexy teen pussy is getting drilled.
Hell her favorite way to play with herself is by twisting her own nipples while rubbing her cunt. She says it makes her entire body jump with pleasure and always ends with her cumming like crazy.
A cute teen who's a huge masochist in disguise and enjoys getting her delicate nipples abused. It can't get more lewd than this.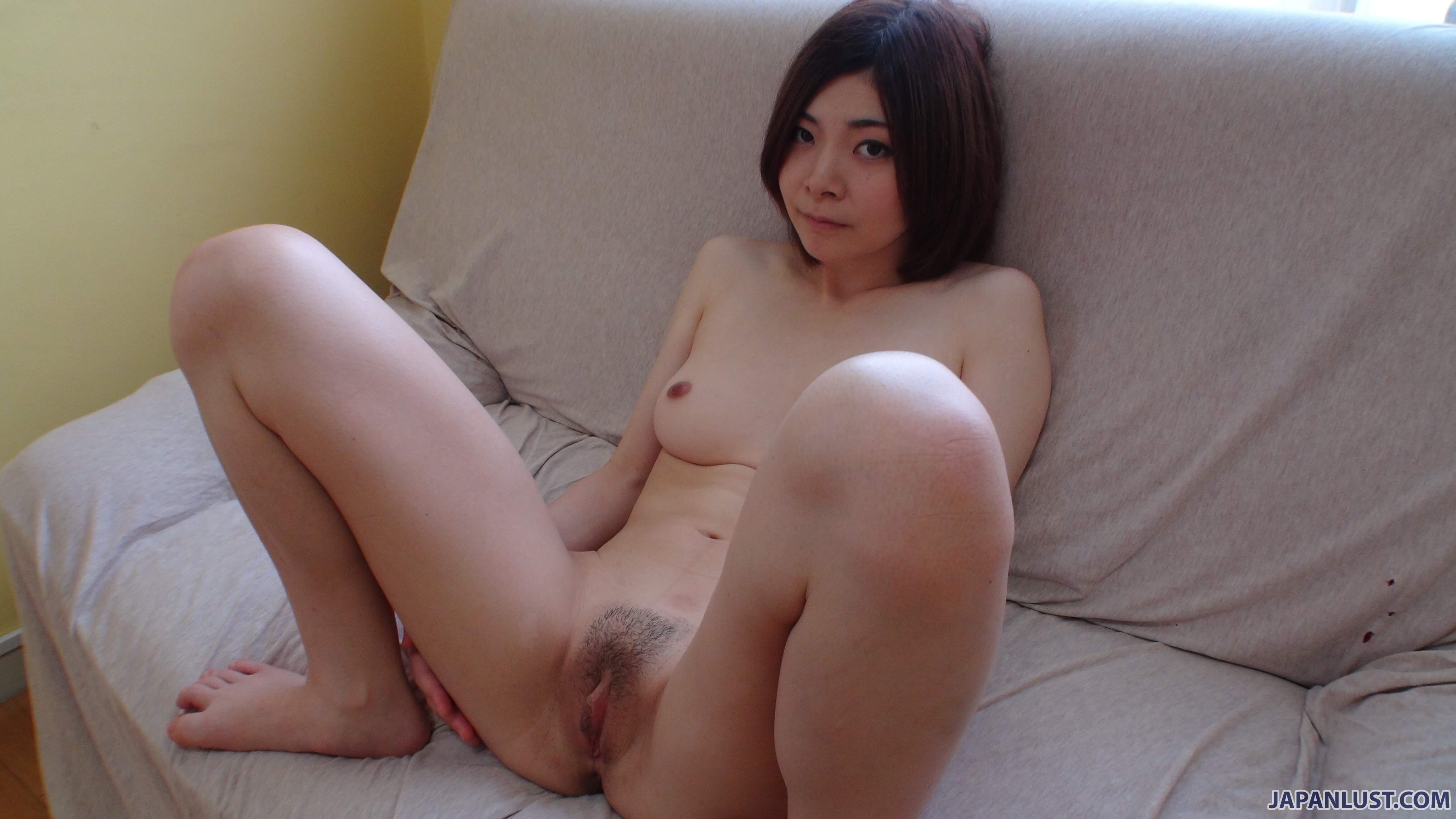 Too good to be true
He sits right next to her. As they start to passionately kiss, he holds her close and feels her all over. Almost as if making sure something so amazing is actually real.
Grabbing a feel of her perfect tits, the stunning teen stands up and lets him touch some more while he's standing behind her.
Once her lovely one piece is removed, her alluring flower-patterned beige lingerie appears. Her plump tits are so much bigger than what they looked like while she was clothed.
The guy takes her bra off for a direct grope of her big boobs. And just like she likes it, he takes his time teasing and playing with her puffy nipples in between the squeezes.
Rina looks so adorable, as her mind is in a completely different place while he sucks on her lustful nipples. With one getting aroused by his finger and the other by his tongue, she's already high on hormones.
To make things even better, he brings out a pink rotor to use it on her nipples. She's feeling ten times the satisfaction now, but her sexy teen pussy needs some love too.
Rubbing it a bit before removing the panties, her pussy is simply perfect. Lasciviously spreading the lips with her fingers, she exposes a perfectly pink hole of sexual desire.
It has to be prepared first before he ravages it with his mouth. So he stimulates her clit with his finger and then the rotor for a while before finally diving in.
His lips meet her pussy's, making them nice and wet. He makes sure the tip of his tongue strikes the clit as it wiggles, sending her to sexual paradise.
The babe is in a world of her own, her sexy teen pussy glistens with love juices.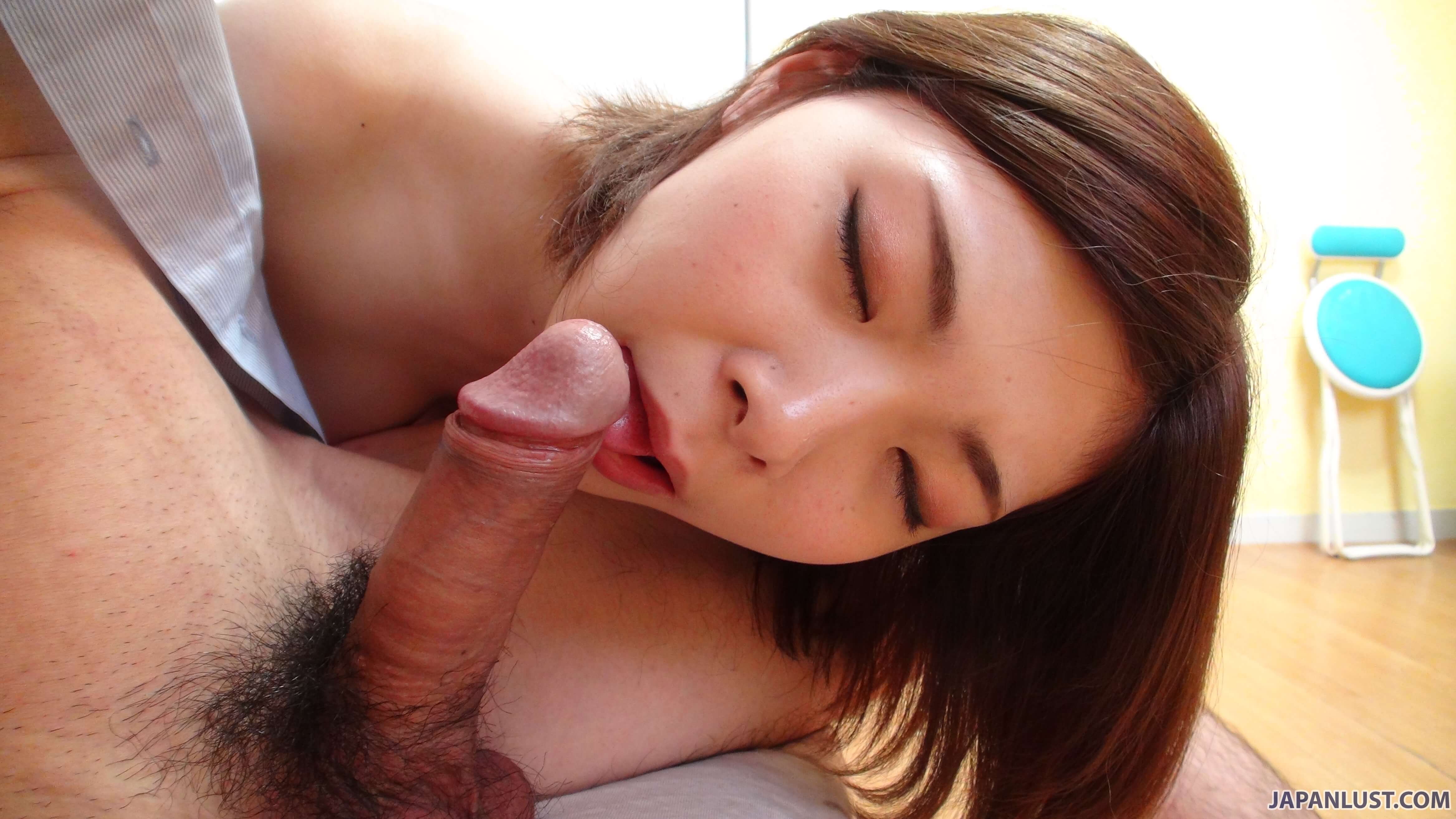 A meal for two
Her man ate her pussy like a pro, so she most definitely owes his cock a similar treatment. And so she sits up and gets ready for work.
The naked teen strokes the shaft with her hand, as the stud's hands reach out to play with her nipples. The cock s almost instantly turned rock solid.
Now that it's ready, the lucky guy lies down for her to go to town on him.
Rina gets her hair out of the way, and holds the stiff rod firmly between her sweet pink lips.
Bobbling her head as the tip hits the back of her throat; she adorably tries her best to fit the huge cock inside her pretty little mouth.
That's as far as foreplay goes though. It's obvious they're ready for the real deal.
With her perfect body lying on the bed, the sensational teen spreads her heavenly legs, opening the door to her sexy teen pussy.
After some considerable teasing with his cock head sliding on the anticipating pussy lips, he finally goes in.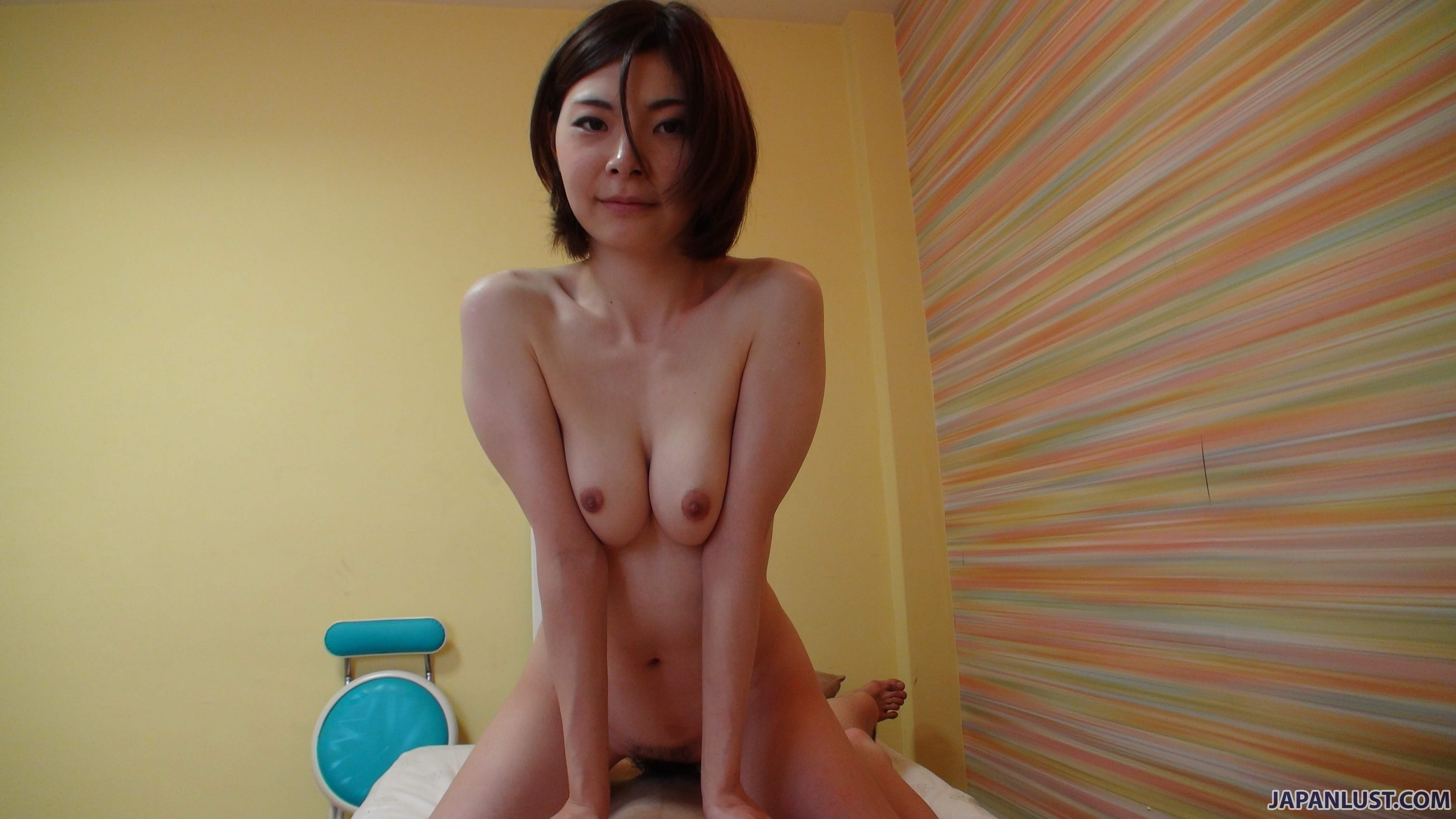 Filling the sexy teen pussy
Erotically moaning as he increases his pace now that he's penetrated her, the cock is already wet from her pussy's lustful juices.
The perfect jiggling tits as he rams her deeper with each thrust add even more arousal to an already diamond-creating view.
He takes a break as he simply can't resist not grabbing the gorgeous pair. Squeezing, teasing and sucking them till he gets his fill.
Switching to a new position for him to destroy her sexy teen pussy in, he gets the incredible teen on all fours for some doggy style action.
His rough thrusts send enticing waves through Rina's delicious ass cheeks and yummy thighs. All the while, her jiggly tits are dancing like crazy. A hot close-up on them turns the lewdness to a maximum.
It's easy to tell she likes it more now that he's pounding her hard like the naught little whore she is.
The horny masochist gets on top, leading the hard cock
with her hand straight into her sexy teen pussy.
She sits on his lap and drives the stiff pole all the way in. More sensual boob bouncing follows, except it's even stronger now that she's in control.
Her man reaches for yet another grab of those gorgeous tits, and his mouth is back to sucking them in no time.
Rina leans to the back, and slides her tight hairy pussy on the hard cock.
They eventually go back to missionary for one last round. Her luscious legs are spread wide one last time.
Her hole is getting drilled harder than ever. She lustfully screams as the cock stirs up her insides.
It's all just too arousing for him; he has to blow his load. A hot creampie fills the sexy teen pussy, bringing this perfect scene to a fitting end.