Japanese Mom Porn with petite Hiyori Sakamachi
First time for everything
Petite Milf Hiyori Sakamachi has never done Japanese mom porn before, but she sure seems excited talking about it with Japan Lust. Married for four years and mother of a young child, she's here to unwind and have some fun. After all, who doesn't want to get away from the responsibilities of daily life for an hour of steamy sex?
Her reasons for doing this are a little bit of everything, but mostly because she believes the flame between she and her husband has reached an "Ice age" as she describes it.
The part she likes most in her hot milf body is her toned stomach. Even after giving birth, she's still keeping everything very tight. As for the parts that turn her on the most, it's gotta be her beautiful mature tits, and of course her tight hairy pussy.
She likes to be on top, managing the cock inside her pussy to her liking, and directing it to her most pleasurable points.
Getting straight into action, he hands her a white denma to rub herself with. Not taking her clothes off so fast, she first rubs the toy against her gorgeous firm tits from over her white dress.
Seems like she's already getting in the mood, dragging the vibrator down and sliding it on her delicious thighs; before leading it to her white panties to tease her pussy.
Things are moving really fast with this erotic Japanese milf quickly removing her panties to reveal her perfect hairy pussy.
Shocked by how good it feels to rub her lips with the denma, it doesn't take long before she's already about to cum.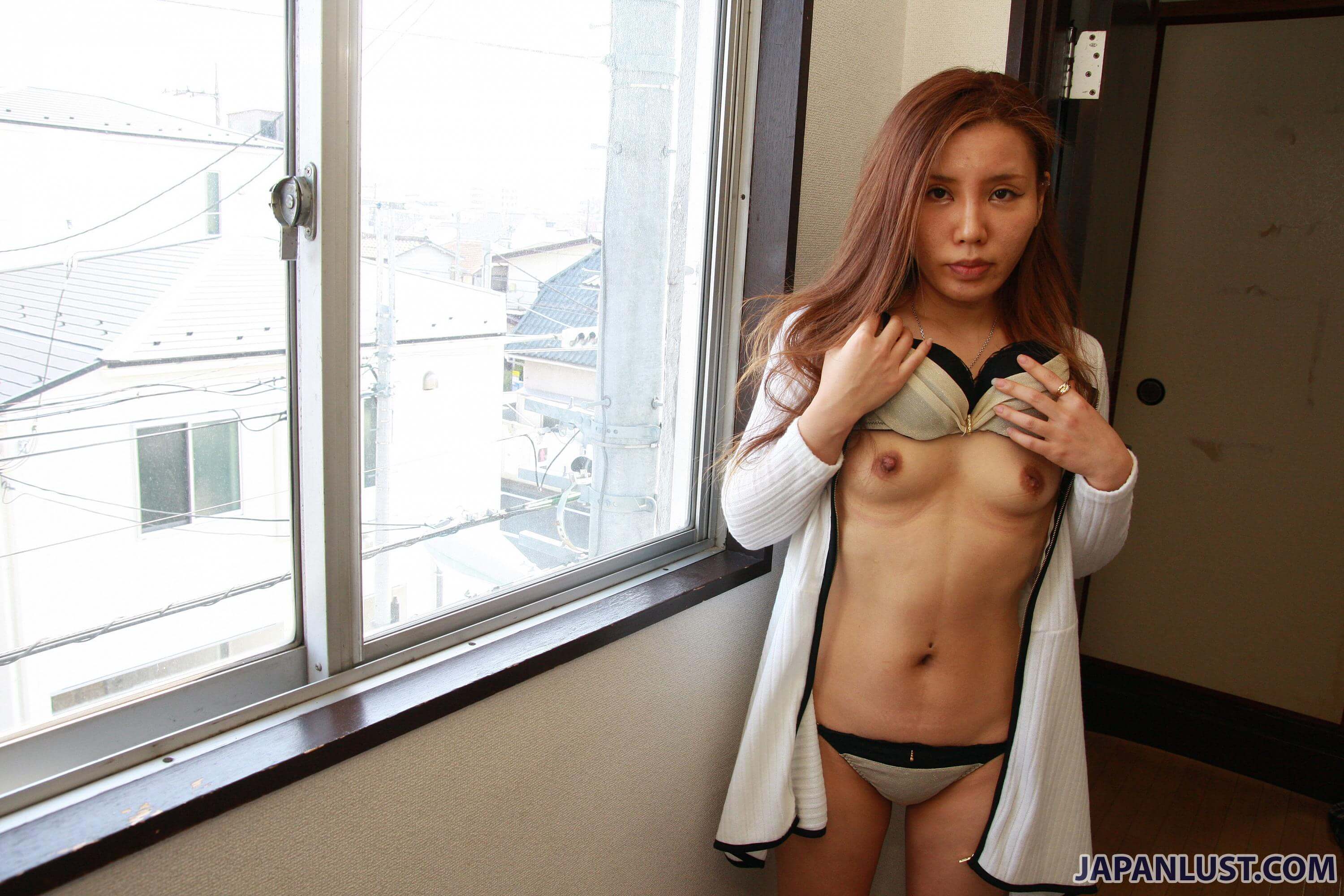 Highway to Pleasure Town
She gets so close to coming before taking the machine off her already wet pussy. Lying down on the couch and spreading her stunning legs; the smoking hot cougar spreads her luscious pussy lips with her hands, revealing a feast any man would kill to eat.
His finger teasing her hole for a bit, it's obvious just how wet she's gotten herself.
Standing up as she sits up as well, the guy presents her with her hard cock to play with. She strokes the shaft with her hands for a bit, before grabbing it with her lush lips.
If his cock was hard before, it's pure diamond now. Hiyori's using both her sweet mouth and delicate hands to provide unparalleled satisfaction.
Her head bobbles as she ravages her rock hard meal.
Not able to wait longer before penetrating this amazing Japanese milf, he bends her over on all fours. Teasing the pussy with his cock for a just a second, he realizes he can't resist the urge to dive in for longer than that.
She sensually exhales as he pounds her wet hairy pussy hard and deep.
They switch to her favorite position, cowgirl.
Still wearing her cute white dress, but having unbuttoned it, she sits on his erect rod. Sliding it in and out of her exquisite pussy, it's easy to see why she prefers being on top.
Leaning on her arms to the back for a bit, she switches back and forth, trying to find her most sensitive spot.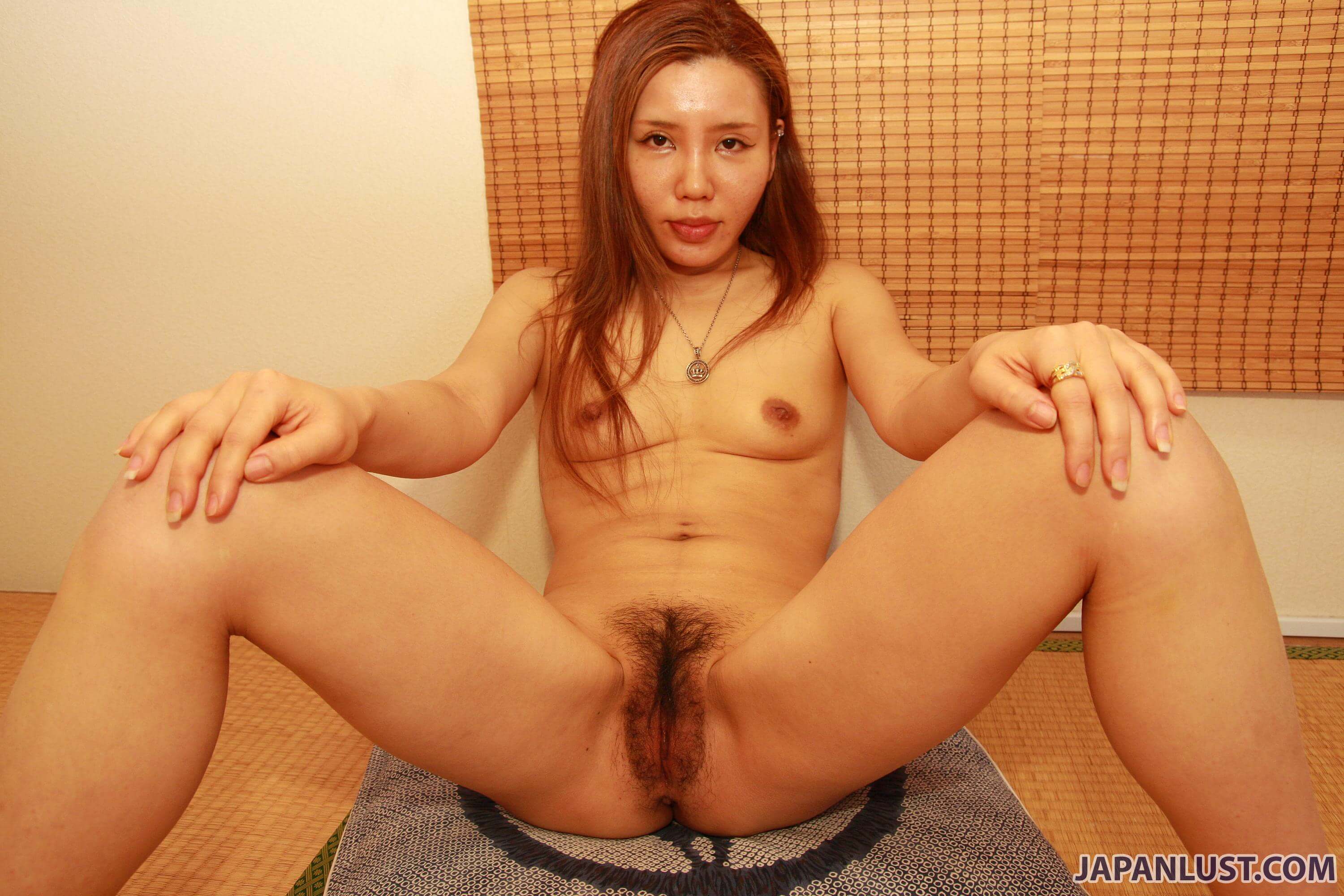 Playing with her toys
She didn't think Japanese mom porn had so much to it. Completely nude now, we can see her adorable petite boobs and beautiful brown nipples.
The guy switches to a different denma, now using it directly on her nipples. They almost instantly become erect as the toy stimulates them.
The shy Japanese milf lies down; perhaps she's unable to handle all this pleasure if she doesn't. He rubs her sweet nipples with the vibrator some more before dragging it down to her juicy pussy.
Her muffled moans and held back twitching shows how hard it is to not go wild from gratification. Eventually, however, she reaches her limit.
Twitching violently, she asks him to remove the machine as she's already came.
Exhilarated after cumming so hard, she realizes she must return the favor. After all, who said denma's are only for women?
They exchange positions as she sits up and he lies own for some special service. No spot on his body left behind, she stimulates every single corner with the sex toy, occasionally reaching for the cock with her hand while she does it.
Now stiff as a post, her man's cock obviously likes her idea of using the denma on it.
But she realizes there's no pleasure like the one her deluxe mouth can bring, so she swallows it deep down her throat, holding its base with her hand.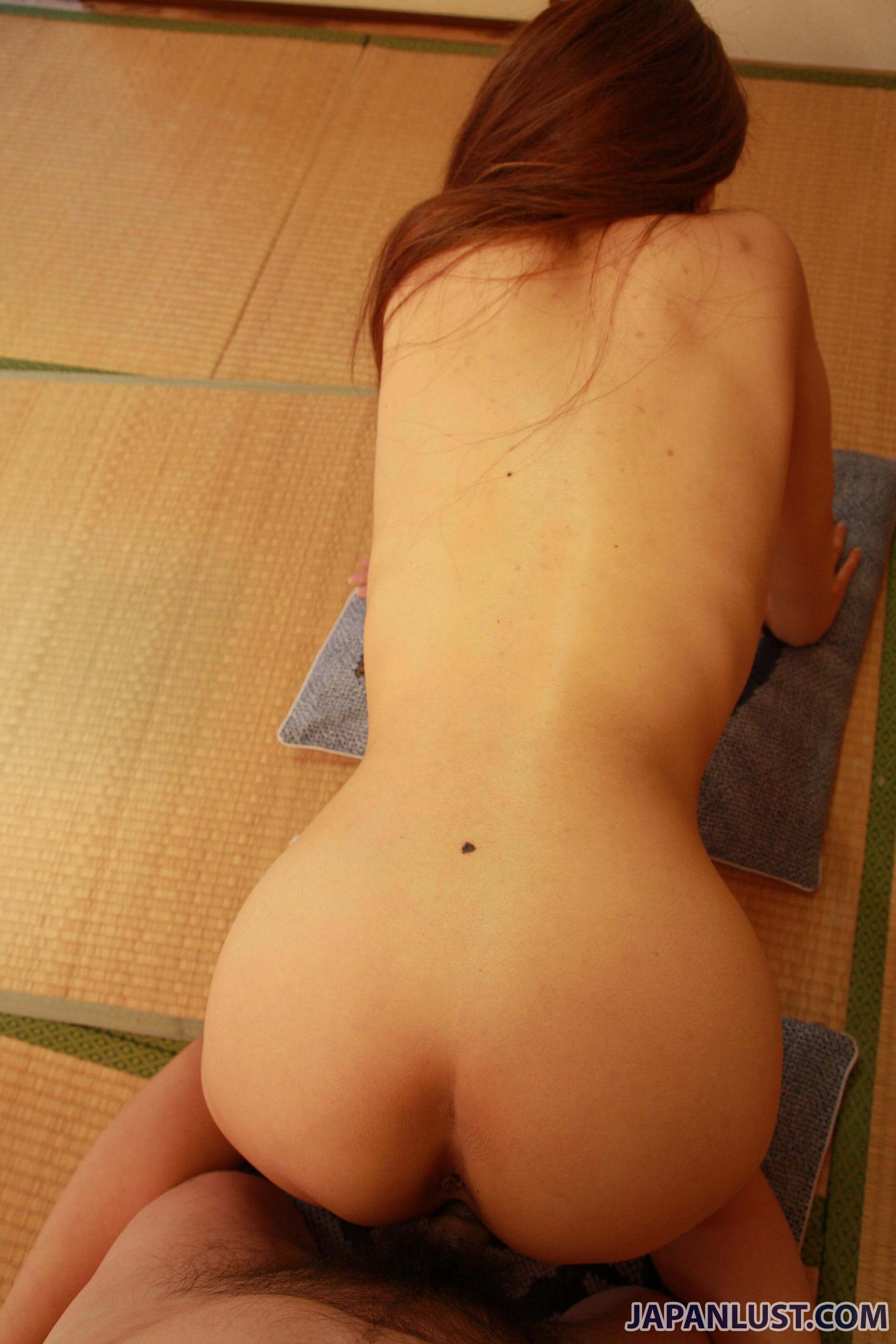 Definitely not the last time she does Japanese mom porn
Done with their foreplay break, they're back to full blown penetration.
Hiyori lies on her back and spreads her heavenly legs, her wet hairy pussy ready to be fucked; her naked petite body much easier to enjoy and appreciate from such an angle.
He shoves his cock deep into the Japanese milf's mouth-watering hole, ramming it hard, fast and deep.
Bringing her legs together, he continues his ravaging as love juices fly everywhere with each lustful thrust of his hips.
Despite the shy cougar's best efforts to muffle her sensual sounds, it's extremely easy to tell just high on serotonin she is.
Now back on all fours, she brings back that yummy ass of hers for some more fun. A cute mole is visible on her smooth back.
Ending their sensational time together by revisiting their earlier position, the erotic female is lying on her back once more, with those amazing legs spread of course.
Their genitals have been well introduced to each other by now, so no need for him to go slow before increasing his pace. The cock immediately starts to stir up her insides, rapidly and violently.
Her sounds of pleasure finally clearly audible, she's definitely reached sexual heaven. The lustful moans turn to happy screams as her man fucks her faster than ever before.
Already at his limit, the partner ejaculates a flow of semen into her insides, bringing their invigorating time together to a marvelous end.
One thing is for sure, while this might petite Hiyori's first time doing Japanese mom porn, it will undeniably not be her last.