Japanese Granny Porn with Stunning Taeko Syoji
Not your typical granny
You might ask yourself how this qualifies as Japanese granny porn, when gorgeous Taeko has such a young-looking body. And you wouldn't be wrong.
She's decided to do a scene with Japan Lust, and our viewers are soon going to realize just how lucky we all are that she made this decision.
Covering her mature body is a cute turtleneck with a matching wool sweater, and a sexy slit skirt to go with her seductive pantyhose.
She starts to introduce herself to the lucky guy who's about to drill her mature pussy, she gives some background information about herself.
The hot granny has been married for 15 years, shame that she's been off the market for so long with a body like that. But that's all about to change today.
She has a granddaughter in middle school, who has a boyfriend herself. Apparently this naughty Japanese granny has been teaching her granddaughter how to have the best sex. After all, who's better to get advice from than her experienced hot grandma?
Taeko's first time was when she was 16 years old; it was painful but is still one of her best memories. She still regularly has sex with her husband, and masturbates quite often.
According to her, the reason she masturbates so much, is to compensate for her younger years. Back in their days everybody grew up in small houses, where they didn't have any private space for them to pleasure themselves without fear of getting caught.
As she opens up about her sex life, we find it she hasn't been completely off the market. The naughty granny has a boyfriend of three years who's always pounding her extra hairy pussy when her husband isn't around.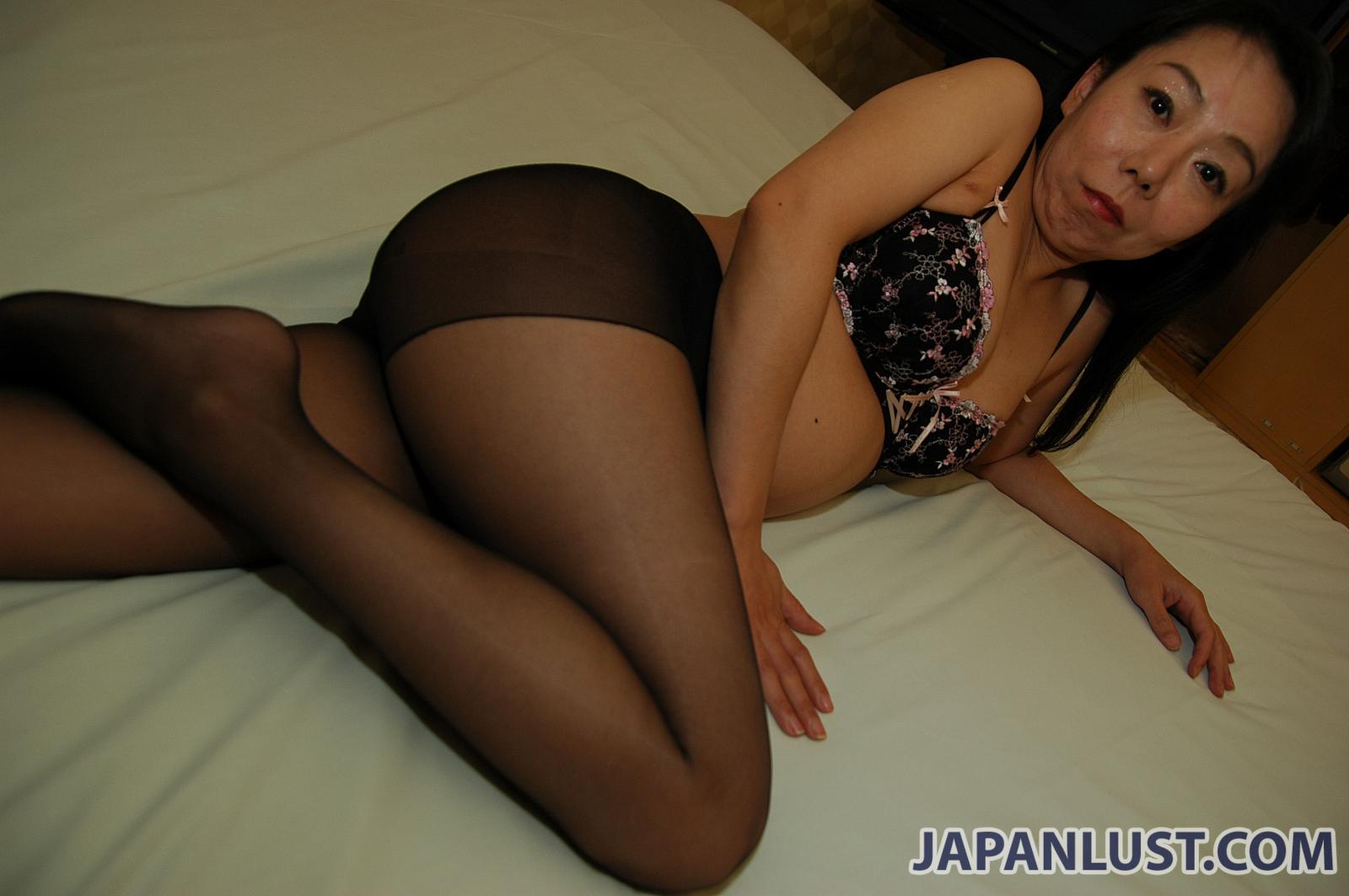 Touching all the bases
She realizes her revealing skirt exposes her delicious thighs to any lucky onlookers. And it soon shows just how effective they are.
Unable to keep his hands to himself with the presence of such a sexual beast, he starts to lightly caress her beautiful legs.
That signals the beginning of one of the best Japanese granny porn scenes you'll ever find anywhere online.
Taeko knows it's time to get to work, so she removes her sweater first. An expert at what she does, she turns him on even further by describing how she and her boyfriend have extremely passionate sex at love hotels; and how he can't keep his hard cock outside of her wet hairy pussy, even in the shower after.
He can't wait for her to take it all off before he starts touching her again, running his hand between her yummy thighs and mature boobs.
The hot Japanese granny takes off her turtleneck blouse, exposing her beautiful granny boobs hidden beneath a provocative bra.
Being obviously very impatient, he immediately reaches for her already erect nipples, twisting them with his fingers. Then takes off her bra for more direct action, her amazing soft granny boobs are a treat to the eyes.
She quickly gets in the mood and leans back, allowing him to go for some sensual sucking of her tits.
Seems he's really bad at keeping his cock in his pants, presenting it for the erotic granny to take care of him. She caresses the head before squeezing the shaft. Her man is already rock hard and they haven't even started yet.
Now that her skirt is dropped down as well, she's left with her racy pantyhose and the sexy black panties covering her hairy pussy.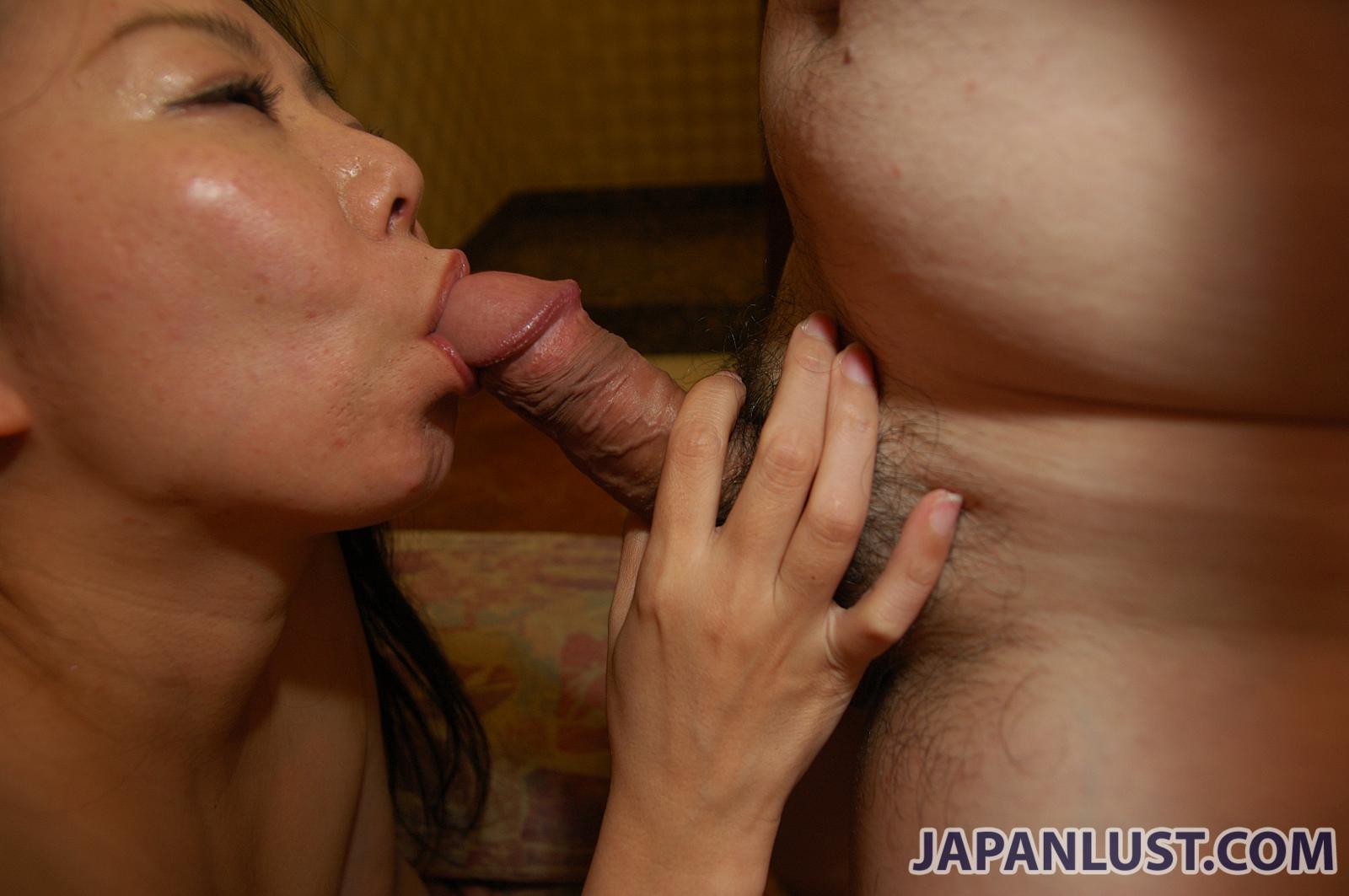 I would touch that with my thirty-inch pole
Back on the couch for some playtime with her pussy, he massages it with his fingers before asking her to stand up.
He takes her place on the couch, and it doesn't take her long to understand the gesture. The guy wants an ass job from her fleshy cheeks under her panties and pantyhose, and she doesn't see any reason why he shouldn't get one.
Taeko rests her beautiful rear on the cock, sliding herself up and down on the erect rod.
Hoping to return the favor, he has her switch places with him once again, spreading her stunning legs and lustfully tearing her pantyhose to get to her panties.
After tearing through the fabric, he sneaks his finger beneath the tight panties. The hot mature woman moans loudly as her hairy pussy has already filled up with love juices. Perhaps she should've taken the decision to do Japanese granny porn long ago.
The lucky guy yanks her panties off, leaving them hanging from the back, and an amazing extra hairy wet pussy is revealed.
He spreads the lips with his fingers to expose the inviting hole, it's already soaking wet.
Not using his fingers for too long, he dives in deep to devour his delicious meal. His saliva mixes with her fluids as he ravages her perfect pussy with his tongue.
The steamy granny twitches in pleasure while making the most arousing sounds. As if to thank her for her acknowledgment of his efforts, he grabs his pink rotor and proceeds to stimulate her clit with it; adding to mountains of loud satisfaction.
Rotor to a denma, his toy game turns her pussy into a hole full of lust. The sticky juices make her lips glisten and shine.
Premium Japanese granny porn
After having serviced her so well, it's only natural that she pays him back by using her sweet mouth.
Her amazing technique turns his cock into diamond. Teasing with her tongue, nibbling on the red head, and swallowing it straight into heaven.
That's as far as foreplay will get them though, time for things to get serious.
Horny as he'll ever be, he bends over on the couch and pummels her yummy ass to oblivion.
Switching to the bed and on all fours, he continues to dive deep before laying her on her back and spreading her heavenly legs.
Her moans get louder and louder as his rock hard cock stirs up her insides each time her luscious thighs meet his hips.
Time for her to take the top, shoving the cock inside her wet hairy pussy and settling her ass properly to ride.
Ending their extremely sensual time together in the missionary position once more, the lucky guy picks up his pace to satisfy his demanding partner.
He eventually submits to his body's limits and dumps his sticky hot seed inside of her. She smiles in return; thinking to herself, Japanese granny porn was made for seductive demons like her.