Asian Teen Porn with Sensational Eri Izumi
Stunning ball-buster Eri Izumi remembers her first time doing an Asian teen porn scene with Japan Lust. The feeling of her tight hairy pussy getting absolutely destroyed for an entire hour culminating in a massive thick creampie filling her up is an experience she could never get out of her head.
Which is why she's here once more begging for another pounding a session and some more cum in her pussy.
The young hottie is still going out with the same clueless boyfriend she was dating when we fucked her the first time. How she manages to hide her slutty acts from him is beyond us, but we're definitely not complaining.
She's dressed to impress, if by impress you mean get any man who glances at her rock hard. Her outfit almost spills out that she's here to do an Asian teen porn scene.
An elegant black and white blouse that's just long enough to cover her jeans shorts. But at the same time skimpy at the top to expose a mouth-watering cleavage between her big tits.
Those are some very short shorts. Finishing the erotically lethal combination is some steamy black pantyhose.
Talking to her about her daily life, from her fear of bicycles to how incredibly lazy she can get around the house sometimes. It's easy to tell how easygoing and carefree she is, kind of hard to imagine that hidden beneath all of that is an obsessed cock slave.
Simply saying the word "strip" is enough to make her get up and start taking it all off. This nympho is definitely going to give us an Asian teen porn scene worth our time.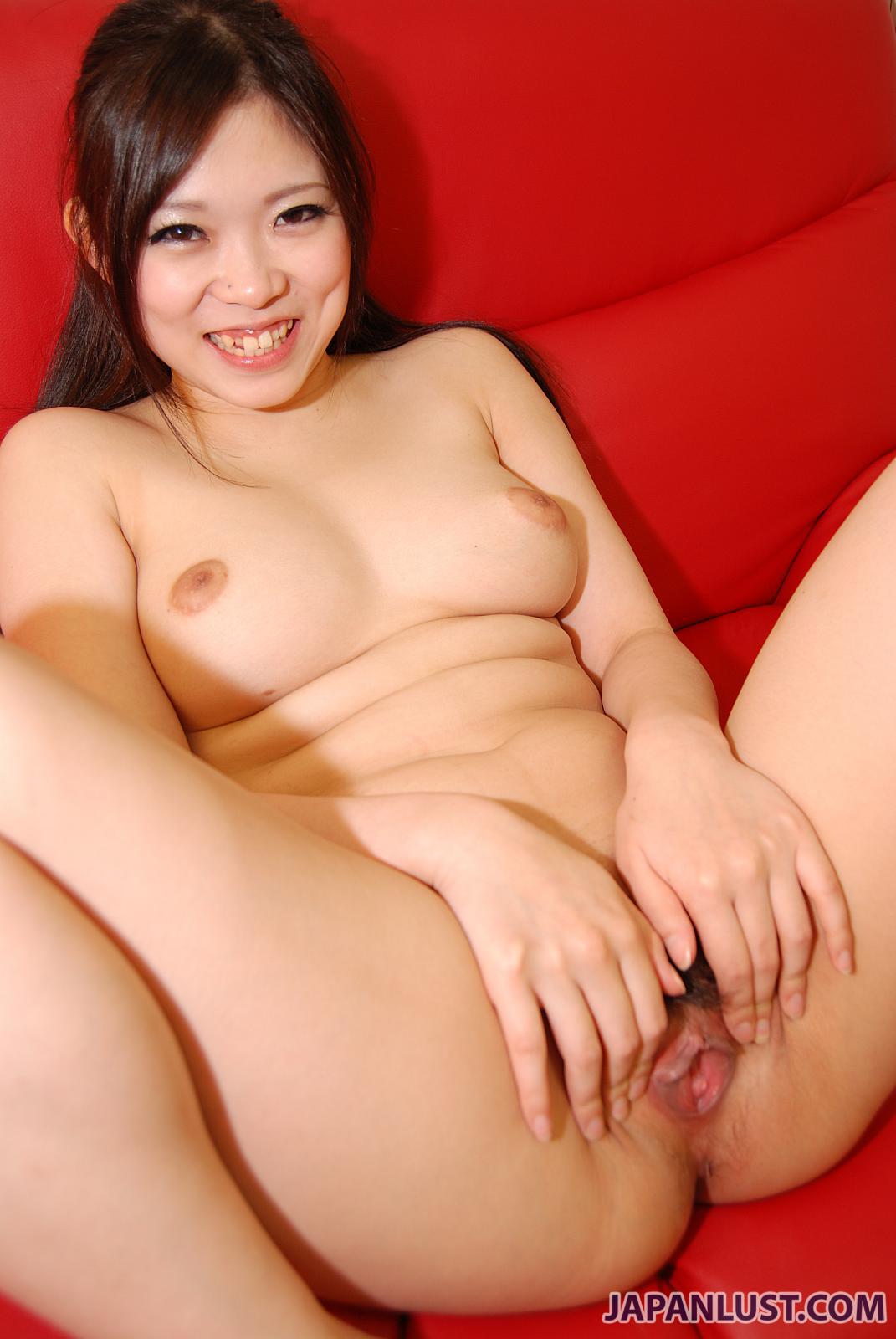 The freshest pussy
As she's unbuttoning her shorts, she says she wears them because the blouse is too short below the waist to wear on its own. You'd think someone basically asking to get her holes stretched would be more enthusiastic about her ass being so easily viewable to the public.
The pantyhose are slipped down, and her racy black panties are waiting beneath. And the blouse getting removed fully presents us to her gorgeous perky tits.
With a body like that, so toned and tight, it's no wonder she used to be a cheerleader in high school. It's even better that she's using it to service Asian teen porn though.
Unhooking the bra exposes a pair of perfectly-sized firm boobs. Within seconds the panties are dropped as well. The nubile babe sits on the couch and spreads her stunning legs to show off her fresh hairy pussy.
She spreads the pussy lips with her hand to expose a lustful pink hole, it looks almost untouched. Apparently a cock has been inside it just yesterday, yet she's already horny for another one.
Eri is a sex toy professional, and uses them regularly whenever she masturbates.
Just like yesterday's guest, busty Asian milf Yuki Omura, her favorite toy by far is the denma.
Heading to the shower to clean herself in preparation, the hot water flowing all over her sexy naked teen body is incredibly erotic.
Thoroughly scrubbing herself for our arousal, she makes sure both her tight body and her man's cock are squeaky clean and ready for some exquisite Asian teen porn. She's even kind enough to clean his back too.
Now out of the shower and lying naked on a mattress, it's time for them to get down to business.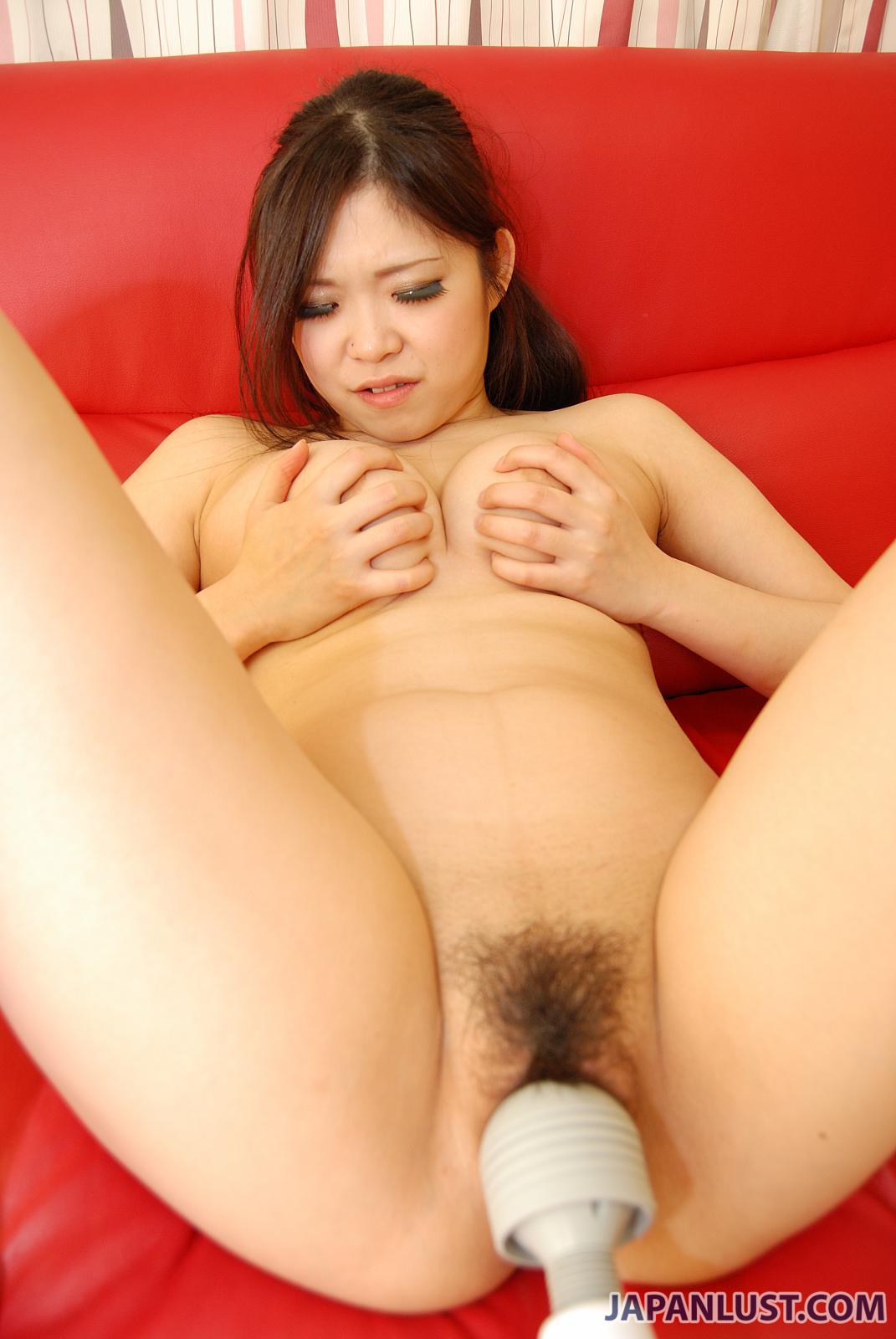 A horny girl in a toy store
The perfect pussy lips are spread with the cutie's hands again, but this time not simply for show. A pink rotor is pushed by her man straight against her exposed clit.
He stimulates the sensitive clit for a while before handing her the rotor and bringing in his big boy toys. Made up of a pussy-destroying rotating head along with an attached clit stimulator.
A few deep shoves inside prepare her before he turns his machine on. The naked Japanese teen is moaning much louder once the rotating head starts messing up her insides.
The toy is soaking wet with love juices as it gets pulled out of Eri's pleasured hole. This is definitely the satisfaction she was looking for when she asked for another shot at Asian teen porn.
But that's just the beginning, because this guy has come prepared, like seriously prepared.
Out of nowhere, a denma joins the party headed straight towards her delicate clit.
That was just too much fun in too little time, the teen quickly reaches a lewd climax as she screams that she's about to cum.
He's sure as hell not done using her favorite toy yet, that's why he asks her to bend over and get on all fours.
With better access to the complete area of her tight hairy pussy, comes better service. As he drives the denma's head all over her fresh lips and clit, Eri is close to cumming again.
She collapses as on her stomach after cumming twice in less than 5 minutes. "Denma is the best!" she proclaims as she recovers from her trip to cloud nine.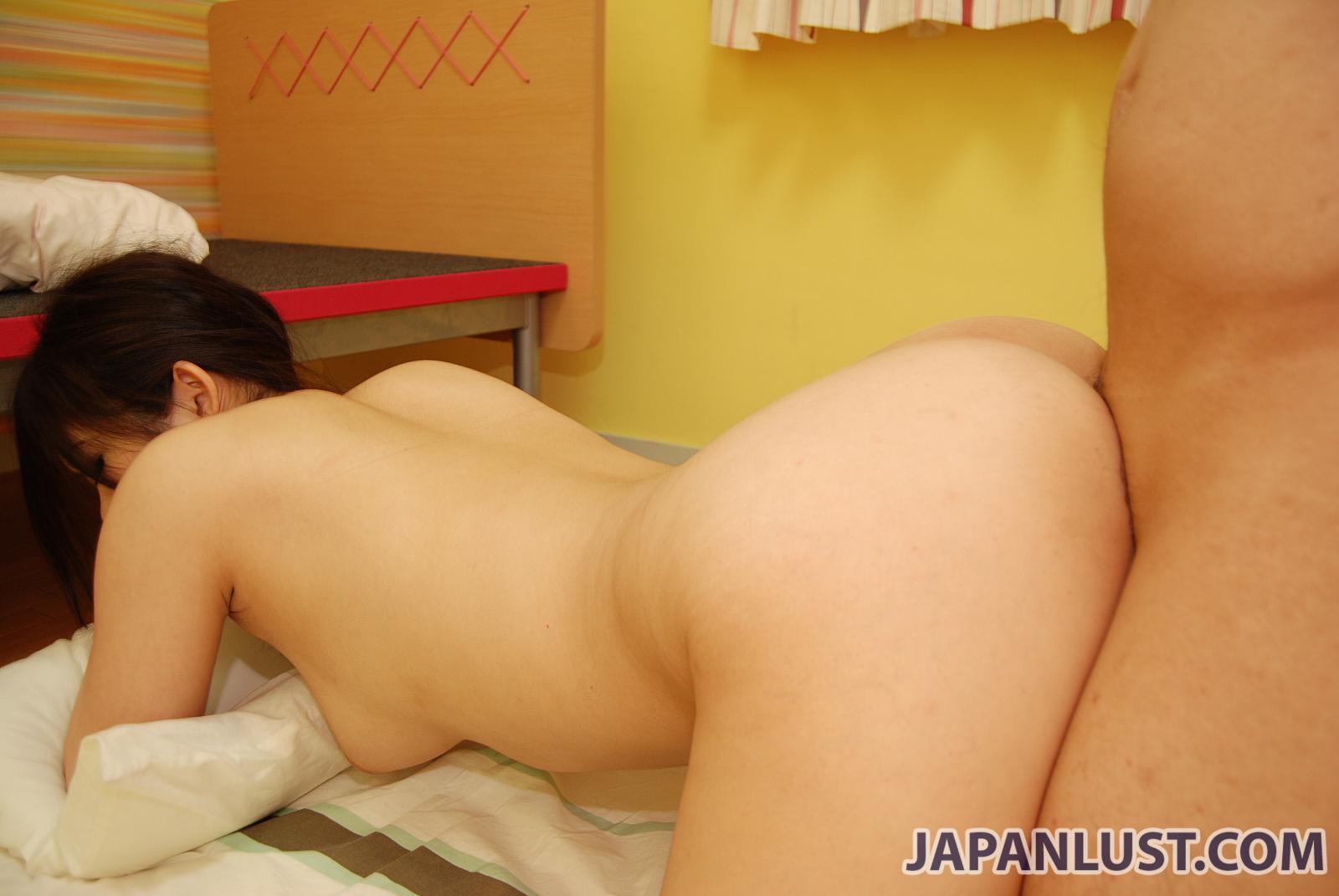 Asian teen porn is better the second time around
"Good day to you!" she cheerfully says to his anticipating cock before grabbing it and putting it in her pretty mouth. Almost instantly, the cock grows double the size.
Once a few sensual sucks has gotten it to its hardest state possible, she starts to fling it inside her mouth using her slick tongue,  just like a naughty teen does to her lollipop.
Using her sweet lips and extremely flexible tongue to their full potential, she flicks the head in between swallowing the shaft.
What kind of lady, or should we say slutty girl, doesn't give the balls some love too. Eri heads down and starts taking the sack deep in her mouth, swallowing it whole and pleasuring it with her tongue inside.
Missionary is their Asian teen porn starting position. The sexy naked girl is lying spread on the couch, letting the cock drill her nice and hard.
They switch to doggy style for a short time before dumping the couch for the mattress altogether.
Letting her go on top was the right decision. As Eri humps it like a mad cowgirl, her heavenly tits bounce to her incredibly fast hip thrusts.
Back for some more doggy action on the mattress, her yummy ass cheeks join her tits for the jiggling this time.
Finishing the perfect Asian teen porn just the way they started it, the cumslut is lying down one last time.
Her moans are music to her violently dancing big boobs, as the cock stretches her pussy like never before.
Unfortunately for her, she's done too good of a job giving this guy the night of his life, and he simply can't hold his cum any longer.
A hot creampie fills the tight hairy pussy, signaling the end to round two of her Asian teen porn experience.