Asian Beauty with a Shaved Pussy and the Most Enchanting Eyes
Goddess Akemi Suzuta is a pure bred Asian beauty who feels too good to be true the longer you stare at her.
Heavenly threads of long, dark blonde hair resting on her breasts. Captivating unnaturally wide brown eyes hidden beneath the most adorable bangs. The fair skin of a princess, and the shapely body of a model. And most importantly, an innocent angelic face.
To think that such an enchanting woman is here asking Japan Lust to fill her perfect shaved pussy with hot cum. It's something straight out of a dream.
What's even more surprised is that she's been married for two years at such a young age. The sensational Japanese wife is here without her husband's knowledge.
She and her husband have sex around two to three times a week, which is a reasonably high pace, but not unusual considering they've been married for only two years.
However, the Asian beauty still wants a creampie for someone else. She really wants a fuck buddy, but doesn't have the courage to ask anyone to take that role. That's why she wishes someone would be brave enough to come to her with the offer instead.
The husband is apparently very kind to her. Probably because he realizes just how lucky he is, landing a stunning wife like her. She'd apparently go so far as to say he wouldn't mind even if he found out she had a fuck buddy, simply because he's "really kind". We believe her conception of the meaning of the word "kind" might be a bit distorted.
Akemi loves children and wants to have a couple of her own in the future, a boy and a girl. She would be doing earth a favor making sure her heavenly genes don't die out.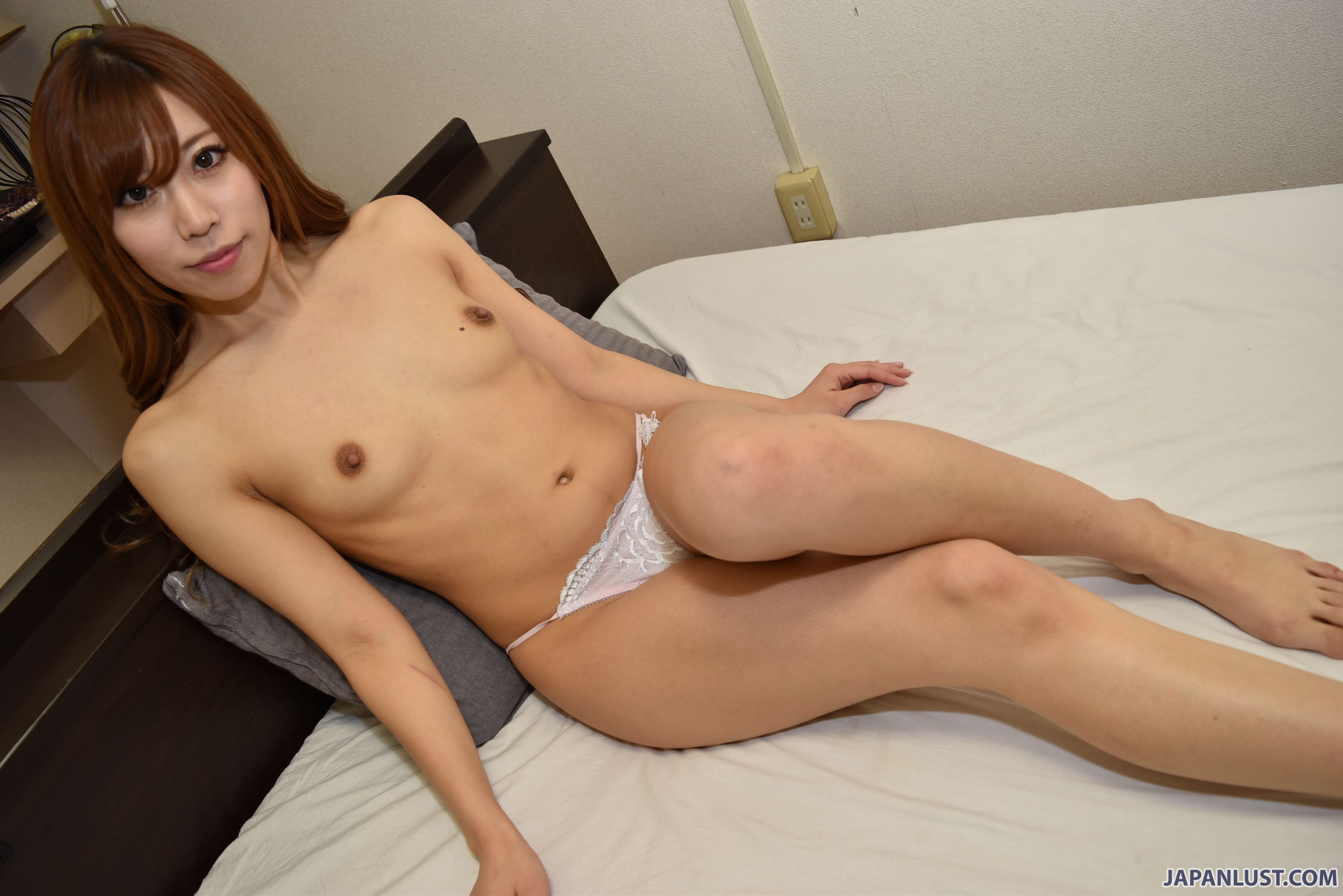 A sensitive goddess
Getting to know the goddess a bit more, we find out she's a part-timer at a supermarket. She usually handles registry and really loves her job.
Her favorite meal is hamburgers. As for hobbies, she likes exercising in general, especially jogging.
The interviewer takes note of her charming outfit, as any viewer must've done by now.
She's wearing an elegant black blouse with long sleeves, along with a checkered white and blue miniskirt. Black pantyhose add a seductive touch to her warm aura.
As we get into the naughty questions our angelic guest seems adorably shy about answering.
In regards to masturbation, the Asian beauty doesn't touch herself that often. The fear of getting caught by her husband is her main demotivater when it comes to playing with herself.
Shoujo manga is her item of choice when it comes to arousing herself while playing with her perfect shaved pussy. She fantasizes about being pleasured by her favorite male manga characters while reading.
Akemi's ideal character is the usual knight in shining armor. A kind and loving person who's able to step up in times of need and rescue his damsel.
Sex toys are also a constant companion to her self-pleasuring sessions. Her favorite is denma, and lately she's been using it almost exclusively without adding any other machines.
Pushing the violently vibrating denma against her delicate clit is all she ever needs to cum like crazy. It's apparently so sensitive that she rarely lasts long before climaxing wildly.
Since reaching orgasm always gets her very sleepy, and she can only touch herself when her husband is out working. The perfect time to rub her shaved pussy is usually during a lazy afternoon.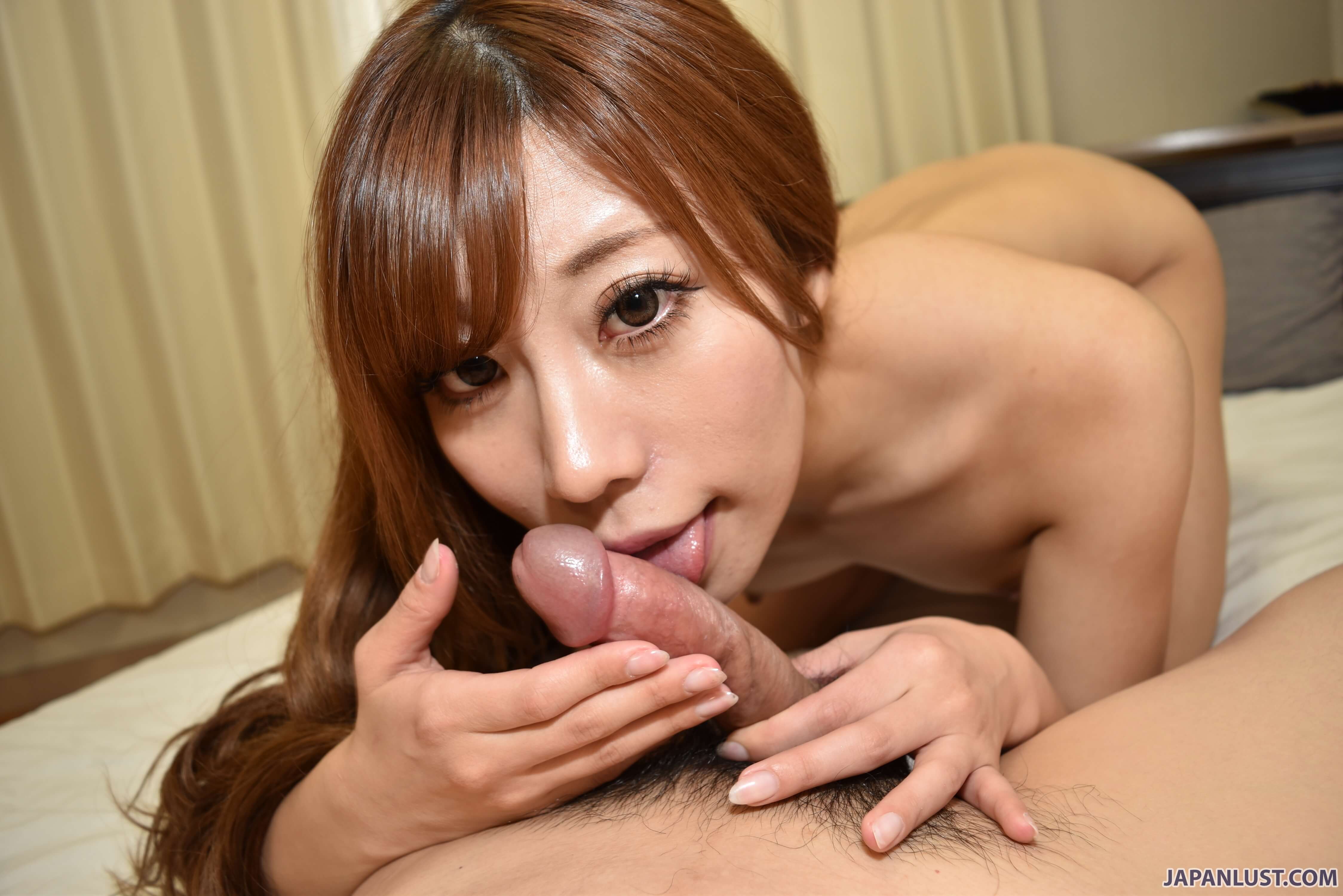 Unmatched Asian beauty
Before starting the strip tease of a lifetime for us, she says she's a bit nervous. Despite that, she looks pretty calm.
The doors to heaven open up as she gets on the bed and spreads her legs. Pink panties are visible beneath the racy pantyhose.
She bends over and brings up her mouth-watering tight ass. To our pleasant surprise, the panties turn out to be a hot thong tugged between her yummy ass cheeks.
Caressing the delicious booty with his hand, her man realizes just how unforgettable tonight is going to be.
Akemi sits and removes her cute blouse revealing a pink bra matching her thong that quickly gets unhooked. A pair of heavenly small boobs are exposed.
More alluring sexual poses follow as we're treated to all sorts of viewpoints into her perfect young body.
Dragging the pantyhose off of the Asian beauty shows off the full glory of her tight voluptuous ass. And the holy pair of long legs that used to be covered by them as well.
Once the skirt and the thong are off, a freshly shaved tight pussy with the most perfect lips graces the screen.
With the goddess completely naked, her irresistible heavenly body is laid bare on the snow white sheets of the bed. A mesmerizing scenery that incites the awe of watching an angel spread its wings.
The Asian beauty bends her sexy naked body over and brings her tight ass up for her man to finally start pleasuring her.
He eats the pussy for a short while, but simply cannot resist letting his cock have a taste as well.
After properly stretching her lustful pink hole in preparation of what's to come, he lays her down on her back and brings out her favorite toy.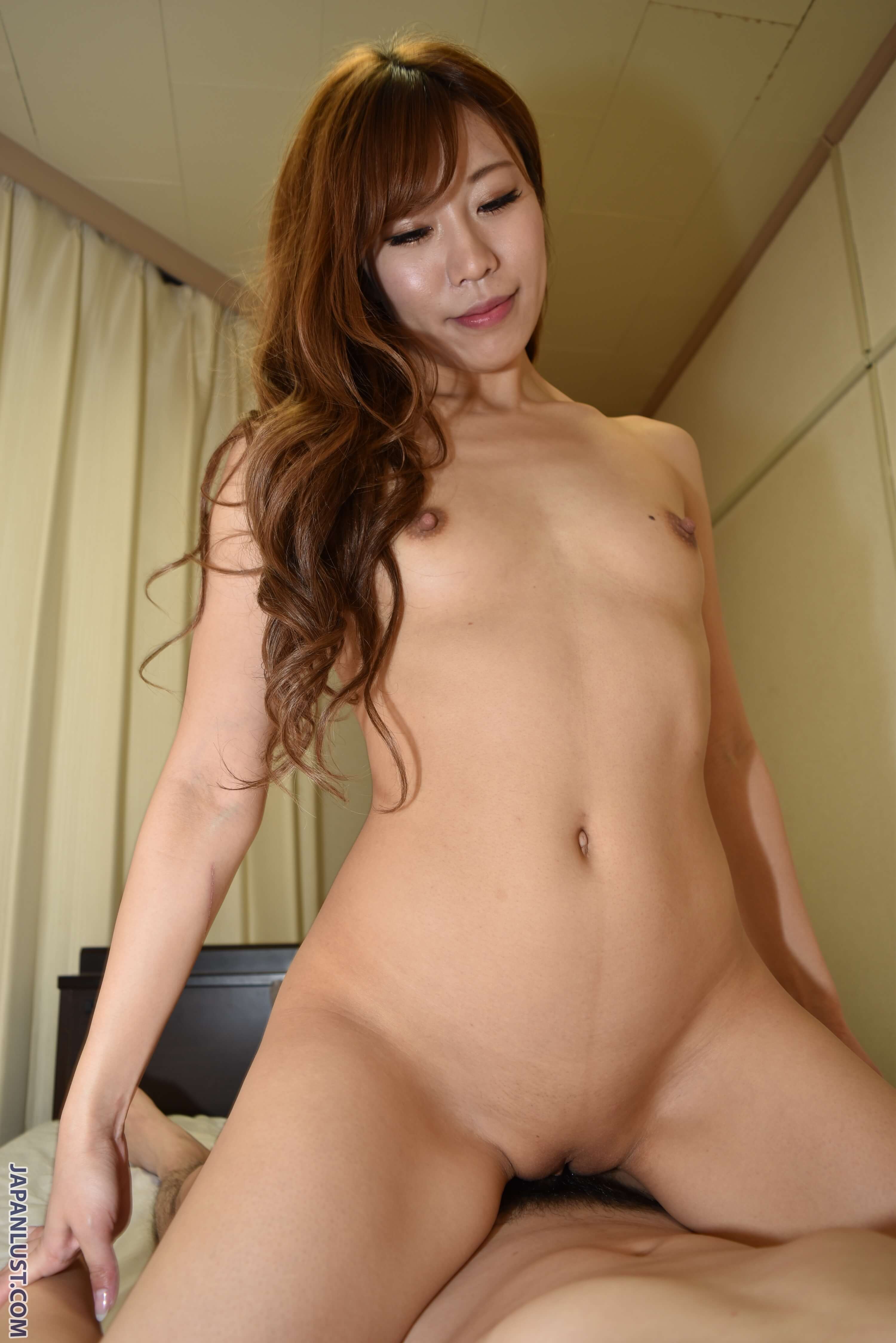 A night in heaven
Applying the denma to her tiny erect nipples, he moves downwards towards her shaved pussy.
Akemi twitches to the stimulating machine's head pressed strongly against her extremely sensitive clit. Her man adds his finger to the satisfaction cocktails, shoving it deep inside.
They group their efforts in order to insure the maximum amount of pleasure. His finger is running rampant inside her perfect shave pussy as she rubs her clit with the denma.
True to her word about being extra sensitive, the Asian beauty reaches a sensual orgasm soon after.
He presents his cock for reimbursement, and she gladly gets on her knees and holds it firm between her luscious pink lips.
Lasciviously bobbling her head as the hard cock goes deep inside, she worships her man's rod with her lips and her tongue as her gorgeous starry eyes dreamingly look up at him.
Now that the cock is not only diamond hard thanks to her erotic blowjob, but also nice and lubricated for her to take a seat, she does just that.
Her loving small hand leads the cock's head to her anticipating hole. The nubile babe starts to bounce up and down, her cute little tits moving along.
Bending her on all fours and having her spread her perfect ass cheeks to reveal her tight little asshole, he starts to pound the heavenly Asian beauty like a madman.
Akemi's yummy ass cheeks wiggle as her man's hips become deranged with speed, completely destroying her tight hole.
He lays her on her back one last time, spreading her stunning legs and pounding her harder and deeper than ever before. The goddess' tiny body is violently shaken by the ruthless thrusts.
His night in heaven comes to an end as cum fills the stretched pussy of the dreamlike Asian beauty.