Pregnant MILF is Craving a Hot Creampie
Captivating pregnant MILF Toshiko Shiraki tells Japan Lust she's been carrying her boy for six months, and the only thing she's been craving ever since she got knocked up is a hot creampie inside her mature hairy pussy.
Her charming peaceful look hides a sex freak who only thinks about cock. She's cheated on her husband multiple times before, and he doesn't know about her being here today either.
He has only himself to blame though. Ever since she got pregnant, he hasn't so much as touched her in an erotic way. He claims it's because he's scared that he would hurt the fetus, but he should know better than to think he can cause any damage with his limp dick and tiny figure even to something as frail as a fetus.
It's almost as is if he's been waiting for an excuse to not pleasure his beautiful wife for some reason. Being that ungrateful, you should definitely expect to be cheated on, even if your wife is pregnant.
They've been married for three years, and things weren't much better before he knocked her up either. He barely fucked her once a week, which is too little for such a horny wife even after three years.
The guy who's about to enjoy her mature body is kinda scared, he's never been with a pregnant woman before and he's not sure how to maneuver his way so he doesn't hurt the fetus. He asks her whether it's OK for her to be having intense sex so late into her pregnancy, and her answer is not only that it's OK, it's actually necessary. She needs a hard throbbing cock inside of her, she's craving a hot creampie filling her pussy, and he's more than happy to oblige.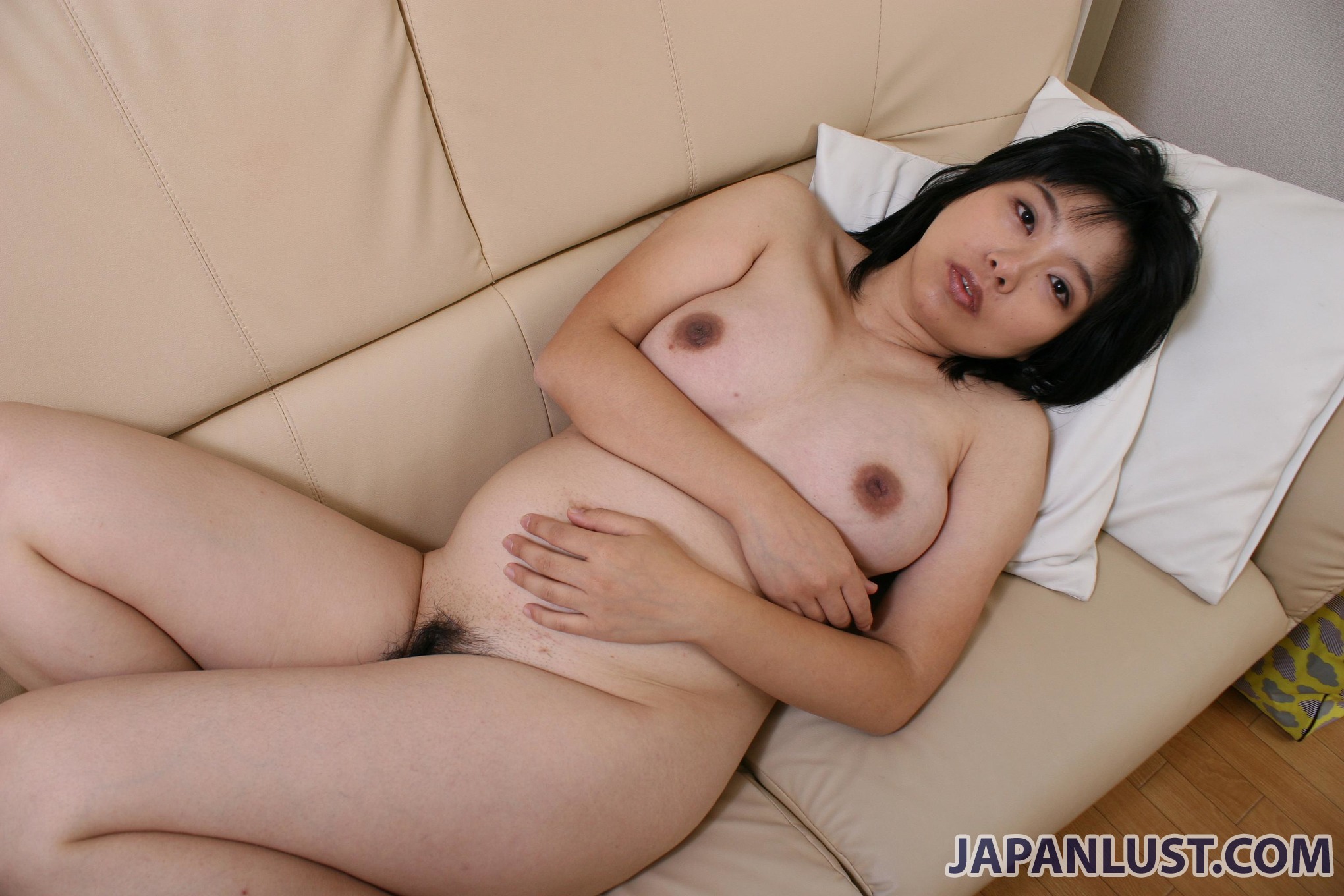 Exposing her erotic pregnant MILF body
It's a shame what this pregnant MILF has gone through so far in her life. If anything, that's more reason for us to treat her to a hard and sensual pounding by a cock that actually appreciates her arousing features.
We start off by having this charming pregnant MILF take off her blouse, followed by her lovely flower patterned one piece.
Bringing her arms together while squeezing her delicious knockers in between, their voluptuous shape is simply hypnotizing.
The skirt follows the shirt, revealing her delicious thighs and matching panties.
Her shy attitude makes her charm practically impossible to resist.
Unhooking the bra, the pregnant MILF 's tits are exposed. In full view for us to appreciate, they're just perfect.
It takes a while to convince her, but she finally agrees to drop down her panties.
Now we can see her hairy mature pussy, a sexy untrimmed bush is on top of it.
Denma being her sex toy of choice, she massages her neck before heading down towards her lustful pussy.
Massaging her sensitive clit with machine's vibrating head, she seductive moans are quite audible.
Her shyness hides a sexual beast. She's unrelenting. Crushing her clit with the toy until she's no longer able to hold back her climax.
The pregnant MILF 's mature body twitches in pleasure as she cums. Her pussy is soaking wet with love juices.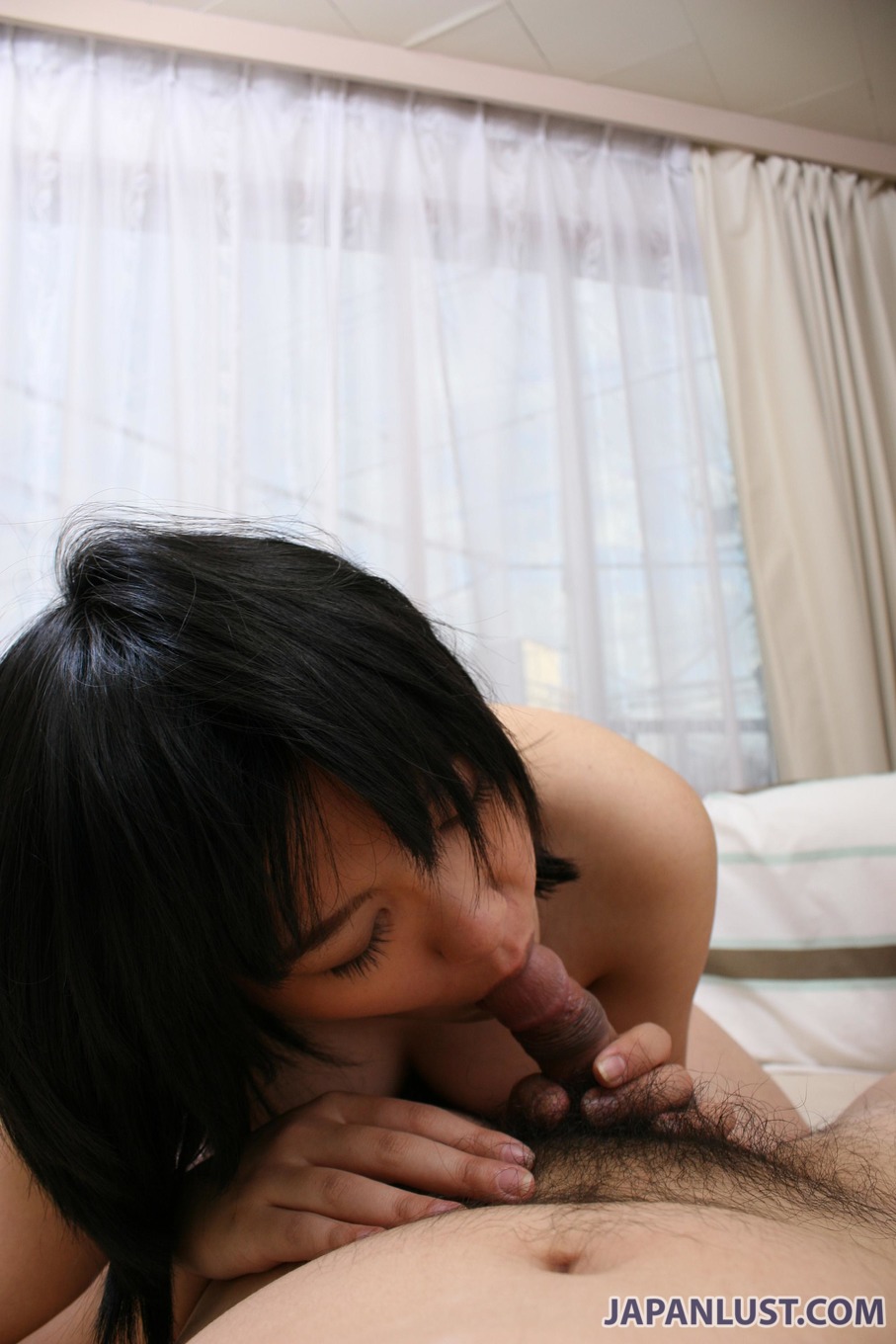 An anticipating mature hairy pussy
It's obvious just how long her pussy has been waiting for this. After all, her careless selfish husband hasn't taken care of it for years now.
But she's not here for the artificial stimulation; she's here for some real action. She puts the toy aside, inviting her partner to have his way with her anticipating hole.
Her man teases her pussy with his fingers before shoving them straight in.
Going soft at first, his speed gradually reaches pussy-destroying measures. What was once a few drips of cum while she was using the denma, is now flying love juices covering the entire room.
The guy sees the dripping wet hairy pussy and can't help himself, he has to taste it. So he buries his nose in her sexy bush, and goes wild with his tongue, eating her out.
Now that he's presenting his hard cock to her, she understands it's time to service her guest, just like he took care of her.
Toshiko spreads her stunning legs as she jerks the shaft with her hand. This cock is so much bigger than her lazy husband's.
Taking the pleasure to a whole new level, she lets him lie down so she can use that pretty mouth of hers.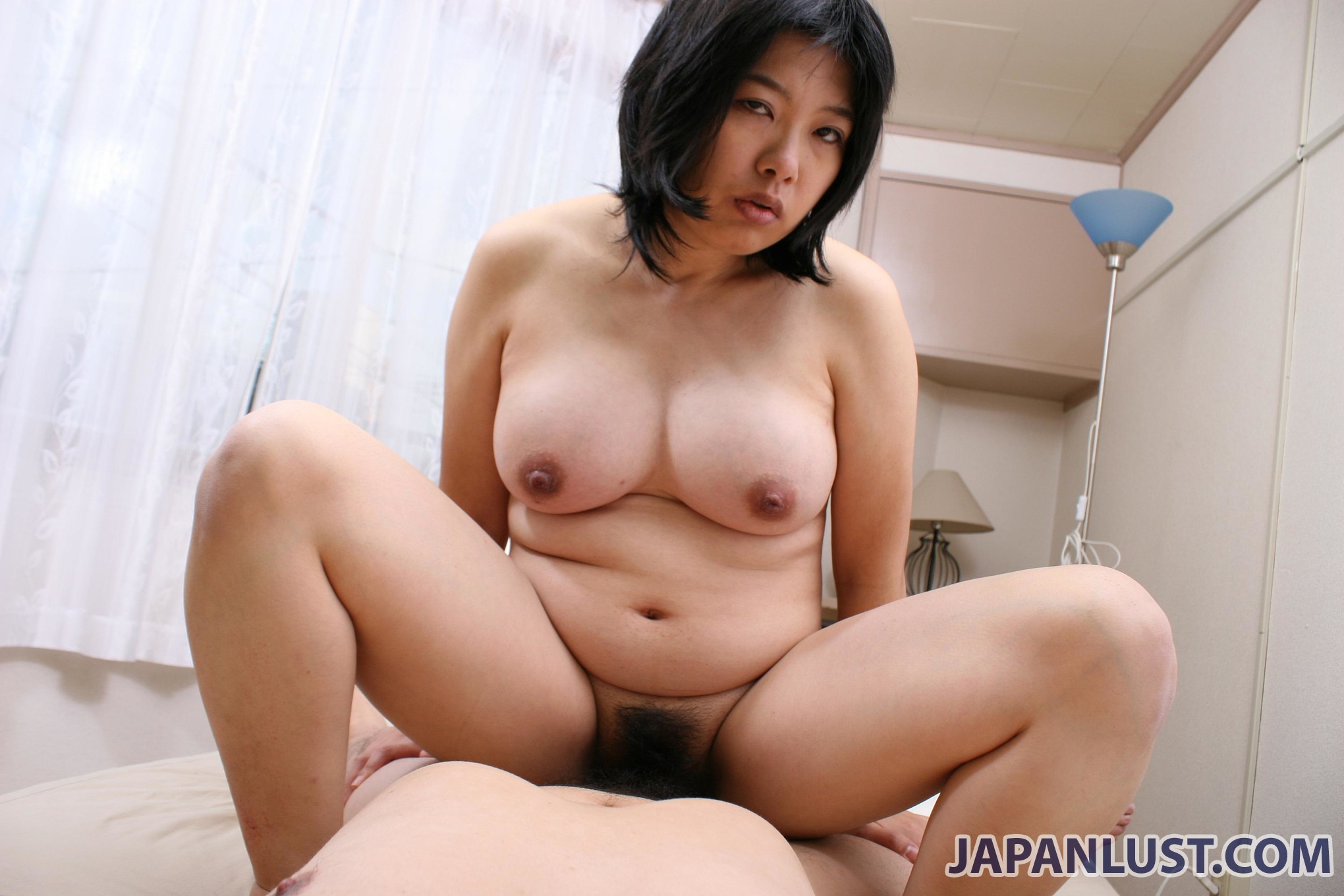 The creampie she's been craving
Her luscious pink lips hug the stiff shaft as the head hits the back of her throat. But the cock is just too big for her to swallow whole.
To compensate, she gives the anticipating pole a few erotic licks before heading down to suck on the balls.
This dude is already in heaven, but they have to end their foreplay there. As an even more satisfying feeling awaits him once his cock is inside of her hairy pussy.
The pregnant MILF spreads her steamy legs. As expected, this diamond-hard cock is really big even for her mature pussy. Just the tip going in is enough to get her moaning.
His cock dives all the way in. And as the pace increases so does the strength of tits' jiggling with each thrust.
At this point he's straight up pummeling her yummy ass cheeks with his groin.
With the hard rod stirring up her insides at such a rapid pace, she's no longer in this world, she's ascended to sexual paradise. The sounds coming out of her mouth are soaked with pure lust.
It's just way too good for her man to keep going any longer, he has to cum.
Dumping his hot load inside her already wet pussy, the many fluids in there all mix together for a cocktail of sensual desires.
He spreads his warm cum on her delicate nipples with his finger.
Lastly, she leaves to take a shower after experiencing this unforgettable night, bringing this perfect scene to an end.