Japanese Mature Porn with Heavenly Yoko Sakaniwa
Newlywed beauty Yoko Sakaniwa is already looking to shoot a Japanese mature porn scene. She hasn't even been married for a year and yet she's here in the Japan Lust studio.
Wearing a charming sleeveless beige one-piece that only covers part of her thighs, along with steamy skin-colored pantyhose. She explains the reasons behind her asking for her tight hairy pussy to be stretched by another man.
Turns out, her careless husband has no one to blame but himself. Being married to such an erotic hot wife with such a sensational body for less than a year and yet barely pounding her once or twice a month, he shouldn't expect any other result for his ungrateful attitude.
It's not like they'd been dating for that long before getting married either. The amateur cougar says she only went out with him for a couple of years before he proposed.
Always too busy or too tired to touch her, she's resorted to touching herself instead.
Yoko's become addicted to masturbation, doing it much more frequently compared to when she was single; she says it's ironic now that she thinks about it.
With no fuck buddies or sex friends, rubbing her pussy has become her only method of sexual survival after her unfortunate marriage.
One reason she's so excited to do a Japanese mature porn scene today, is because she herself is porn addict. She snatches JAV DVDs from her husband's collection without him noticing, and fingers herself to them.
She's also an avid sex toy fan, using denmas and pink rotors regularly. The main drawback is that they always feel so good to stimulate her clit that she ends up cumming too early, just like her husband does when he's fucking her.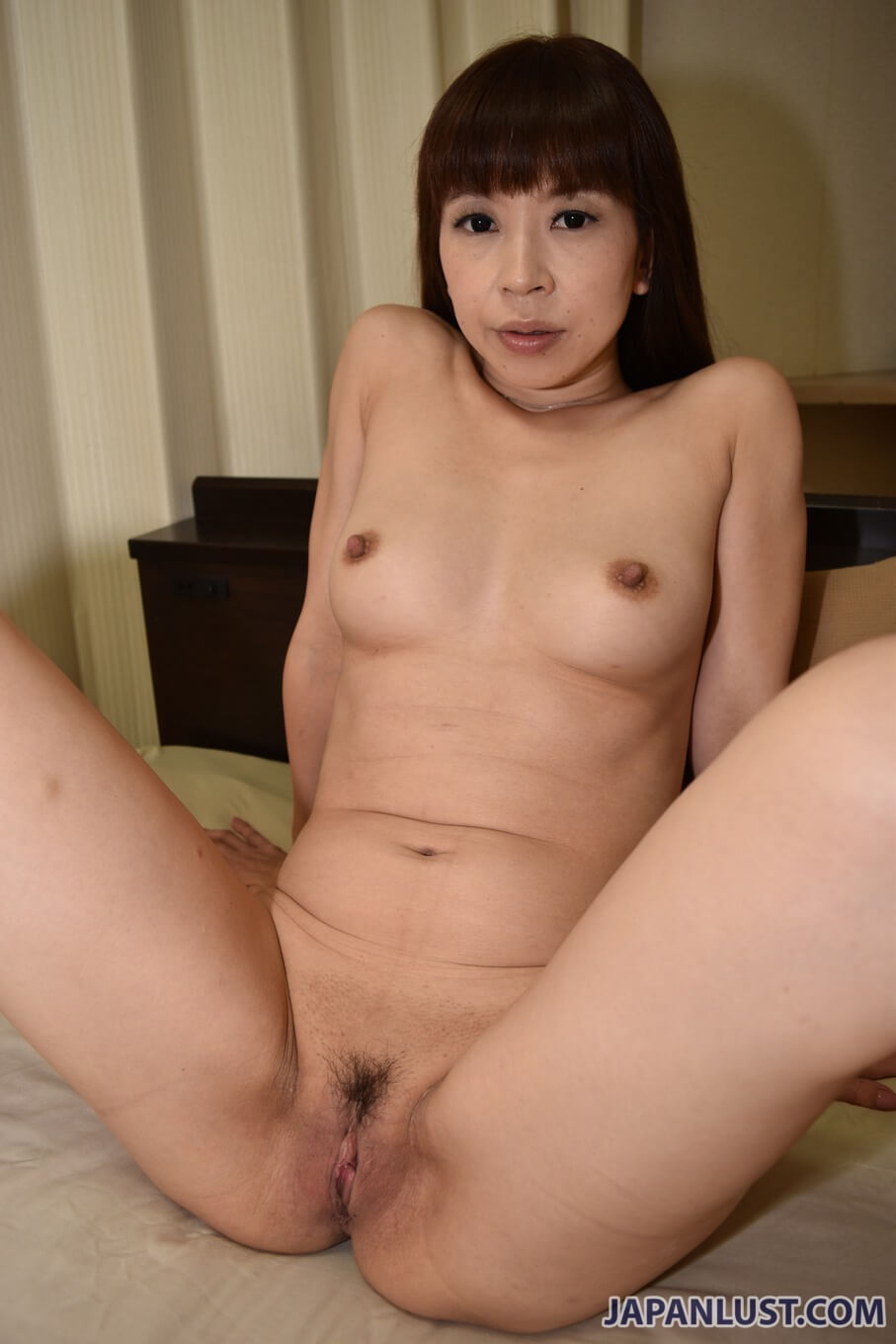 Hidden treasure
In order to get the ball rolling, we first need to take our time and examine her nubile body.
The lucky guy tasked with pleasuring her today asks her to head towards the bed and bend over on all fours.
Lifting the one-piece reveals a perfect tight ass covered by slutty transparent white panties. She then lies on her back and drags the one-piece all the way up, showing us her steamy white bra.
Now on tummy, her man drags down the pantyhose in order to allow us to revel in the beauty of her bare ass in panties. But he soon takes his focus upstairs, taking both her one-piece and her bra off simultaneously. A pair of plump tits with puffy big nipples are exposed.
He teases her erect nipples with his fingers for a bit before having her sit down and remove what's left of the pantyhose.
Caressing her all over her amazing body and fondling her perky tits as he reaches down to her tight hairy pussy, the hot cougar's panties are already soaking wet.
But what sort of Japanese mature porn scene doesn't a fresh hairy pussy getting fingered? They need to fix that, and so he takes off her moist panties to reveal a pair of fresh pussy lips soaked in love juices.
Once the luscious lips are brought to the side, a lustful pink hole awaiting pleasure is exposed.
Stimulating her sensitive clit before diving in, he shoves his fingers all the way inside her hole.
The sound of the lustful fluids inside her getting stirred up by her man's fingers makes her twitch and moan with infinite satisfaction. Yoko's already aroused out of her mind.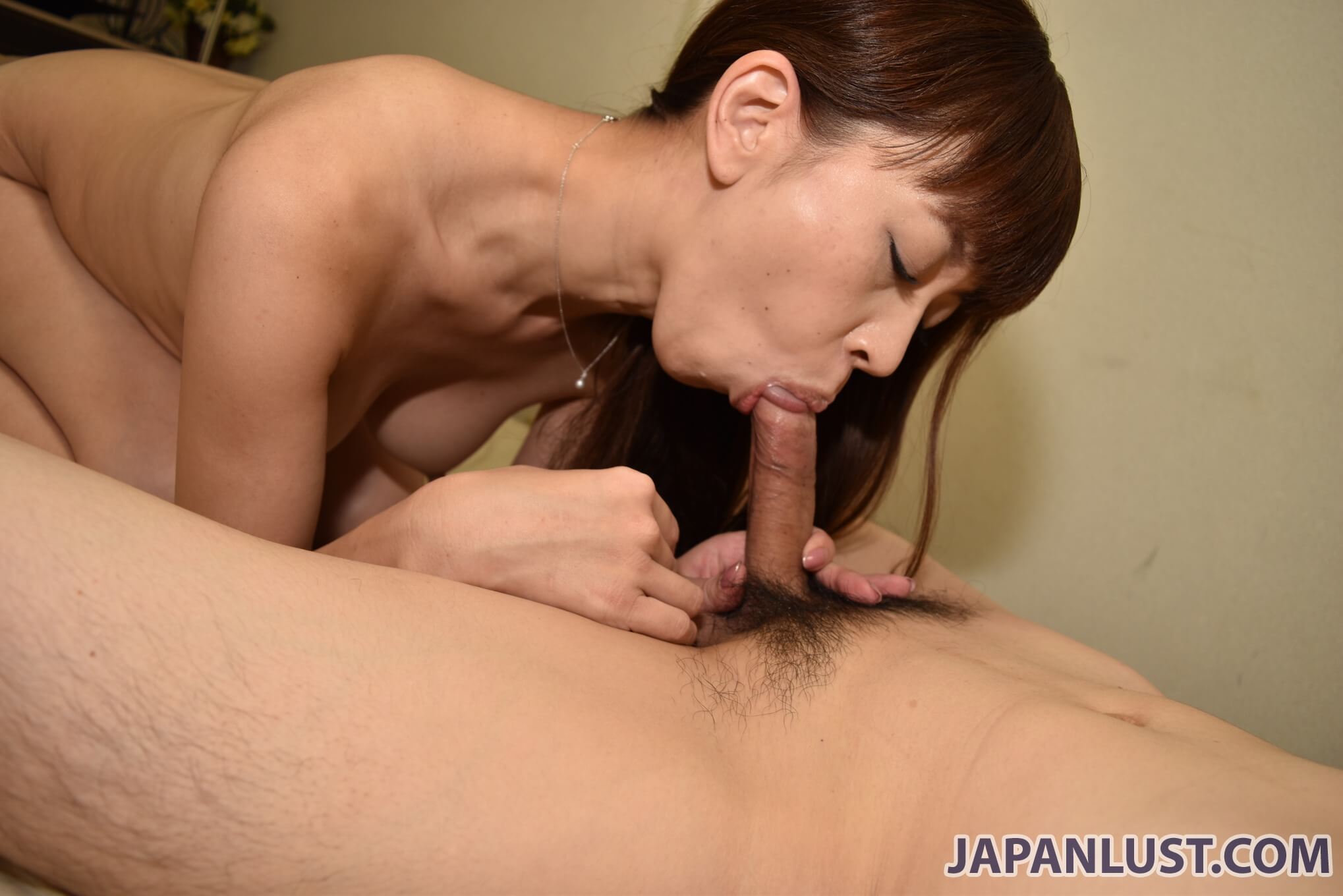 An all-you-can-eat buffet
Heavenly legs spread wide open; her man pulls out his fingers and goes in with his mouth.
Devouring the erotic cougar's tight hairy pussy like it was his last meal on earth. His slick tongue slides up and down the lips, as its tip flicks her delicate clit.
He flips her and bends her over to have a better position for his tongue to dive deep inside her hole.
To add an extra punch to this Japanese mature porn scene, after having eaten her out for quite some time. The guy brings out the holy denma.
With an incredible one hand technique that she most definitely did not expect, he shoves two fingers deep inside her pussy, while using the rest to command the vibrating denma and push it hard against her clit.
She's struggling to catch a breath as her erotic sounds fill the room with a mist of lewdness. The sensational babe's mind is no longer her own as she goes high on her own hormones.
This deranged lustful feeling is exactly why she wanted to do a Japanese mature porn scene in the first place.
The professional pussy destroyer knows his woman won't be able to take this much longer on her knees. So he has her lie down again and continues to rub her cunt with the denma before moving upwards.
Groping and fondling her majestic tits, he takes a few sucks out of her delicate nipples before handing her his rock solid cock.
A masterful professional herself, Yoko makes use of her sweet lips and flexible tongue to satisfy the wanting rod. Her ball-busting technique of using her pretty mouth turns the heat to eleven on this sensual fuck session.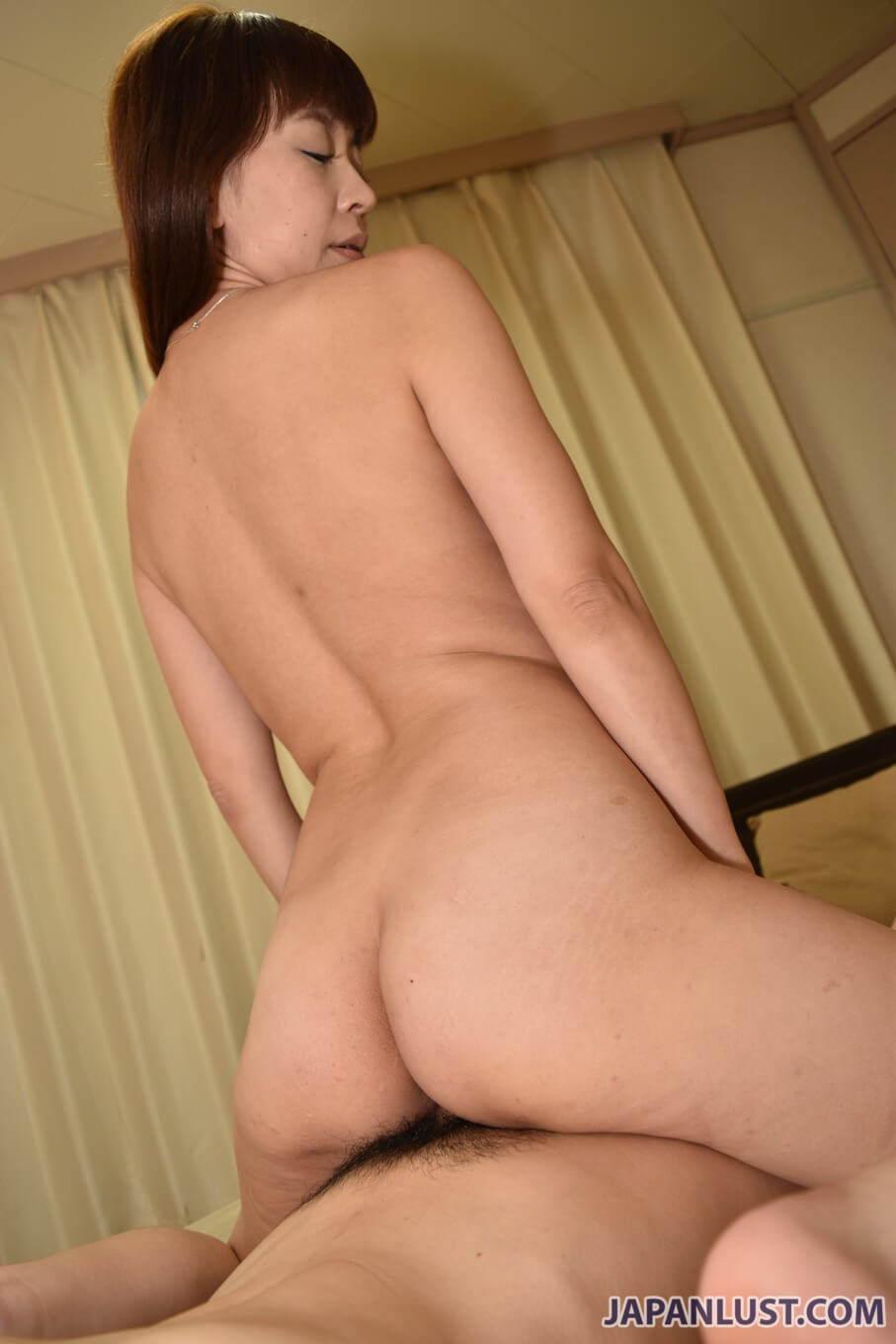 You'll forget you're watching Japanese mature porn
Having turned his cock completely red from all the pleasuring she gave it, it's time he pays her back for the service.
Lying down once again, her stunning legs are spread wide open, showing off her cute trimmed bush.
The cock goes in hard and fast without any introductions. Adding to the lewd scenery is her panties still being lasciviously stuck to her ankles as she's getting rammed.
Her gorgeous jiggly boobs dance as his hips thrust faster and stronger. Erotic moans grow louder as she's pummeled out of her mind.
Switching the semen demon to her side and folding her legs allows us to fully appreciate that perfect pussy getting cute pink from all the rough friction.
This ever-improving Japanese mature porn scene keeps getting better. As Yoko is bent over and pounded in doggy style.
Yummy ass cheeks wiggle as his groin violently bumps into them with each thrust.
Both being the professionals that they are, they switch from doggy style to reverse cowgirl without him even pulling out his cock.
She starts to bounce that voluptuous ass up and down the diamond-hard rod. Her sweaty smooth back makes the view simply flawless.
The hard cock also remains inside her warm pussy hole as she rotates to become a real cowgirl. Bouncing those marvelous boobs as she herself jumps up and down the pole.
Even Japanese mature porn as cock hardening as this has to come to an end. Staying true to their style, he keeps his cock in as they go for one last round of missionary.
With him finally reaching his limit, a huge load of hot cum flows in for the perfect creampie to fill her tight pussy.
"I'm sorry! You'll probably get pregnant, but your body felt way too good not to cum inside!"