Chubby Teen Can't Get Enough Creampie
This is not the first time adorably chubby teen Satsuki has met with Japan Lust. She's actually been creampied before by the same man interviewing her right now. And apparently it felt too good to be had once. So she's back here for another one.
Sitting on the couch, wearing a simple yet elegant outfit conformed of a cute white t-shirt with a charming black skirt; we start to catch up with this captivating teen.
Last time we met her, she had just broken up with her boyfriend. She says she hasn't found a new one since.
Her standards are not to blame though, they're really easy to meet. According to her, she simply "lost interest" in that kind of stuff, but she's definitely still interested in getting her chubby teen pussy drilled and creampied.
She isn't particularly into any kinks or fetishes. Simply having regular sex where a hard cock would pound her pussy as fast as possible is more than enough to satisfy her lewd desires.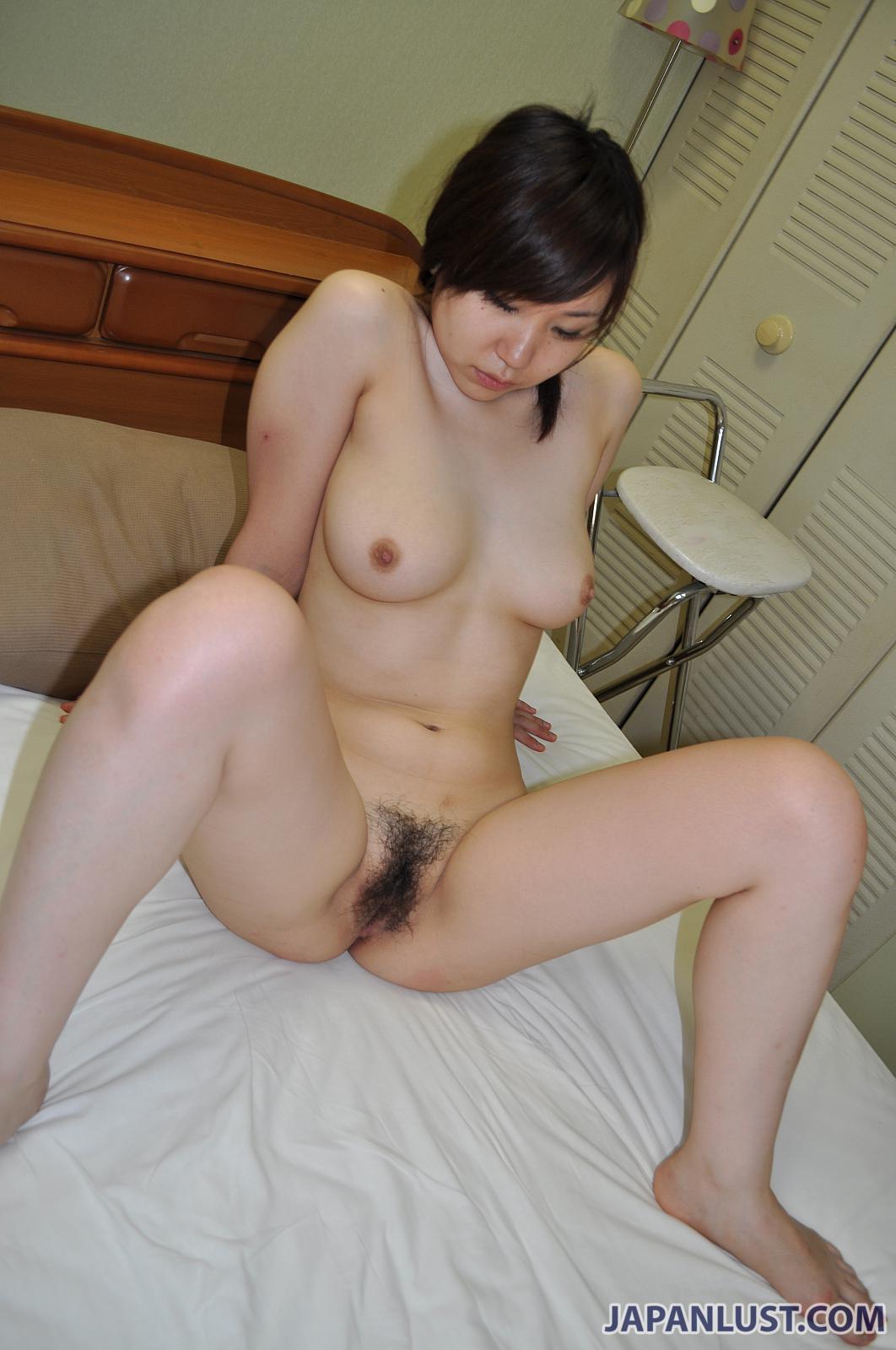 A lot of her to love
Standing up so she can begin her lascivious stripping session, she very excitingly starts at the bottom.
Now that her skirt has been taken off, we can appreciate her beautiful thick legs. Lovely white panties are covering her hairy pussy.
Almost instantly after, she removes her t-shirt, revealing her matching white bra, and beneath it her perfect large boobs.
Giving the viewers no time to rest, she unhooks and drops her bra, immediately and without the slightest need for a request, her panties following it within seconds. It's beyond obvious just how eager she is to stuff every hole in her body with hard cock.
Her bra coming off exposes a pair of perfect big boobs, and her panties were hiding a lush hairy pussy.
It's so much easier to appreciate this Japanese chubby teen's stunning curvy body now that she's completely naked.
She's back on the couch, seductively spreading her luscious pussy lips. Her pink hairy pussy looks like the meal of a lifetime.
Pleasing herself by stimulating her sensitive clit, she first uses her fingers before switching to the more efficient denma. She adorably tries to moan as quietly as possible. But she's so close to cumming, it's impossible to hold it in.
The chubby teen's pussy is already dripping wet from all the cum inside of it, forcing her to take a shower.
The guy realizes just how lucky he is that this opportunity came out of nowhere.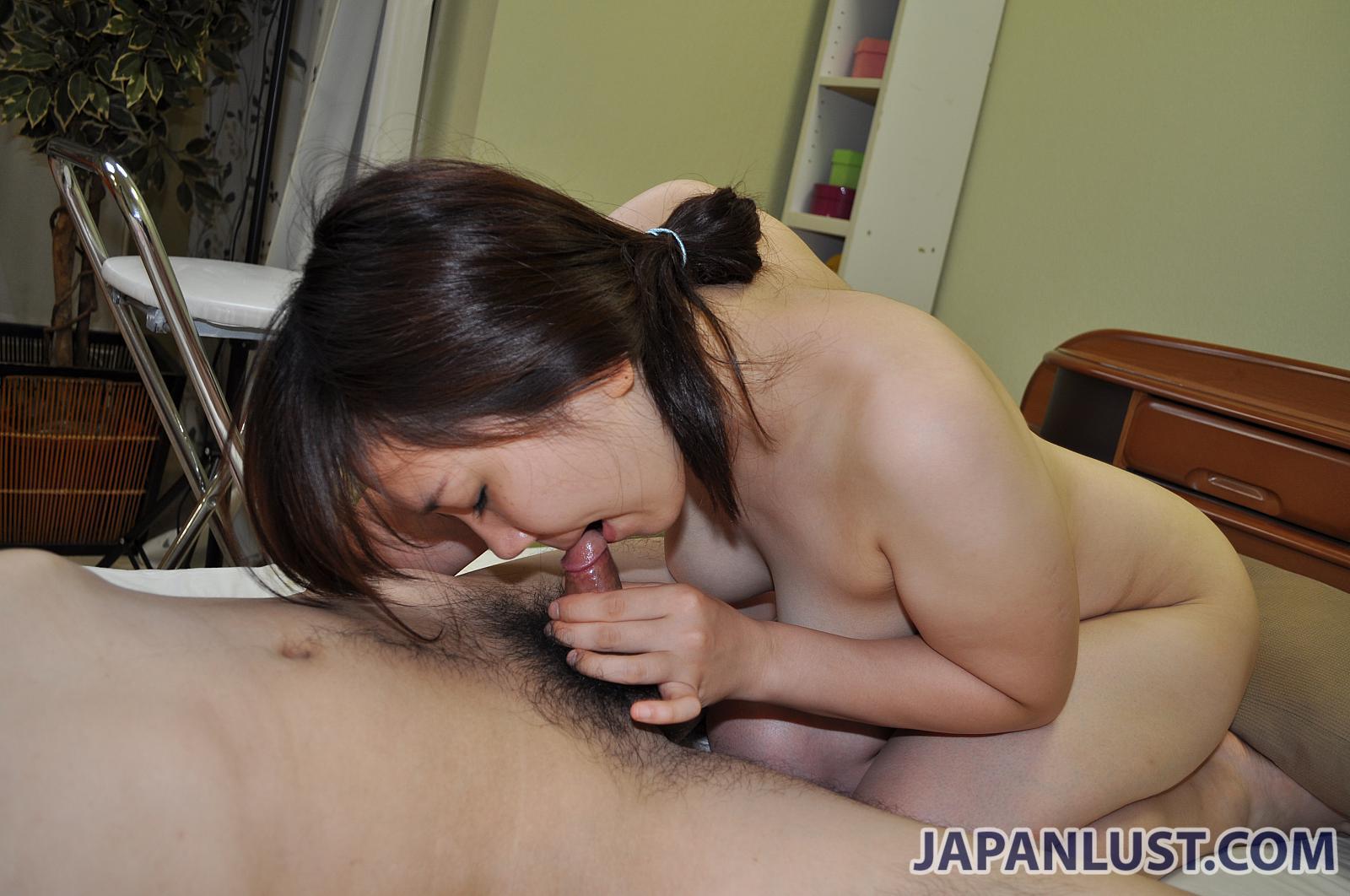 The shower of his dreams
Hot water flowing all over her mature body, she seductively rubs it all over.
But her man is feeling left out, it would be rude not to service him when he's here to please her.
She massages his hard cock with soap, properly cleaning her food before she swallows it.
Stroking the shaft with her hand after a few arousing licks, the dude can no longer take it, he needs to stretch her pussy.
Granting him his wishes, she bends over and spreads her heavenly legs. He mercilessly pounds her, as her lustful moans fill the small bath with a sensual feeling.
Both done with their bath, he almost forgot he had two funbags to play with all this time.
The lucky guy fondles and jiggles the voluptuous pair, teasing the delicate nipples with his fingers.
To repay his kindness, the gorgeous chubby teen has him lie down. She starts to nibble on his body, leaving no area unblessed with her sweet mouth. All the while, her tender hand is jerking his diamond-hard cock.
She adds to his already immeasurable satisfaction by using her incredible tits to toss his cock left and right. Eventually the babe reaches his stiff rod with her mouth for an even more erotic sensation.
Taking the cock deep into her throat, she bobbles her head as each move stains the shaft a happy red.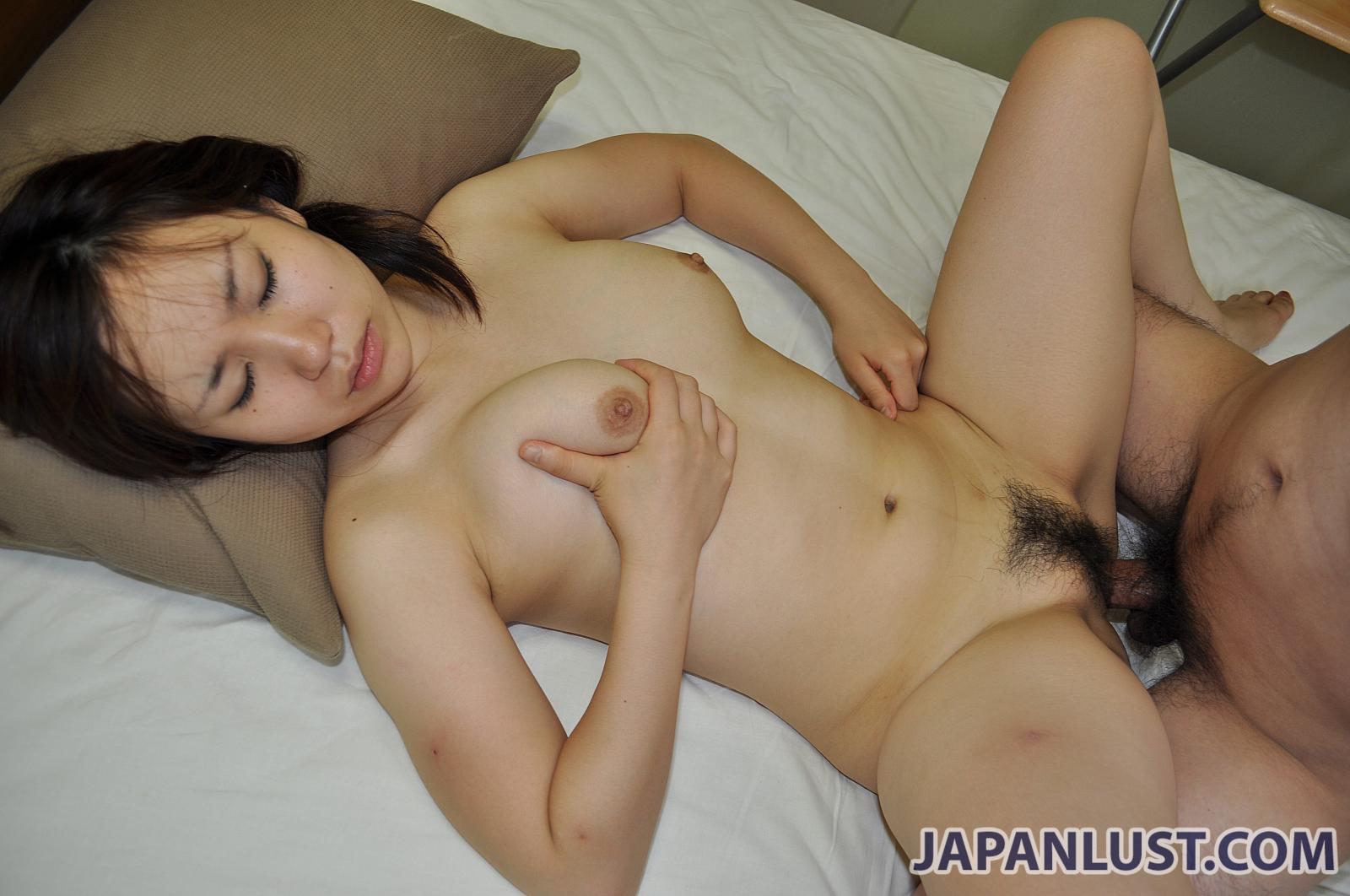 Pounding a Japanese chubby teen
Once the cock is out of her mouth and already stiff as a pole, she gets on top of her man, and leads the dick with her hand to her anticipating hole, driving it all the way in as she sits down.
The chubby teen starts to jump up and down, and her hypnotic big tits follow suit. With each bounce taking the cock deeper into her tight hairy pussy.
Turning around to present her yummy thick ass, Satsuki is now in reverse cowgirl. And she's substituted the boob bounce with an equally satisfying ass cheek jiggle.
Her lustful exhalations can turn any cock into stone within seconds, as she bends on all fours for some doggy style action.
Each thrust of her man's hips creates a beat for the chubby teen's sensuous boobs and delicious ass to dance to in harmony.  He then pulls her arm back for an extremely erotic shot of her beautiful face.
She's now on her side, with the cock stirring her insides from behind. They don't stay in this position for too long before ending their sensual love making session with some missionary.
The pummeling on her fleshy thighs is harder than ever, and her loud moans are evidence to her gratification.
Satsuki's screaming, her big tits are just flying up and down. Her man's psychotic pace is a signal that he can't go on any longer.
Driven mad with pleasure, he finally fills her tight hairy pussy with the hot creampie she's been craving since last they met.
Perhaps a bit obsessed with his sexual pride, he asks her to rate his performance compared to last time.
"Last time was better" she teases him as her adorable smile closes out the scene.